Even though I am out and about at The Sewing Summit, I wanted to show you some of the amazing finds this week on Pinterest.  My mind is filled with hand embroidery ideas so indulge me while I share some of my dreamy finds.  My hope is to sneak in a pop up class and learn a few new tricks.
Hand Embroidery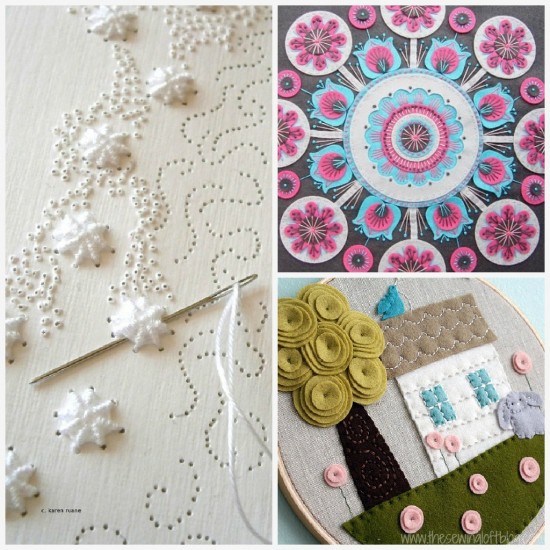 Look at this paper embroidery by Karen Ruane.  Love!! I think it would be delicious on a slice of felt food cake or as the top to an Italian cookie. (think chocolate frosting. Yummo!)
And this embroidery from Design by Jane.  It reminds me of the colors for the Peacock Pillow.
Love this house by Melissa Crowe on Flickr
So, keep your fingers crossed that I can find a pop up class focused around hand embroidery and learn a few new tricks.  My goal is to brush up and share some goodies with you!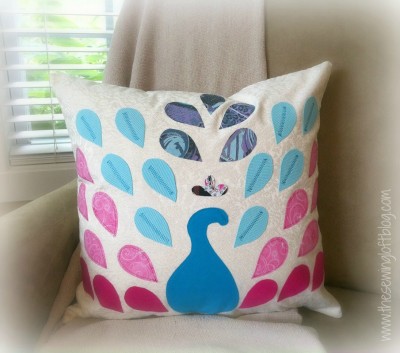 And don't forget to ship your Peacock Pillow to Enchanted Makeovers.  They need a total of 53 pillows and I can not make them all by myself!

Hello! Are you new to The Sewing Loft?

If so, I'm glad you stopped by and hope that something has inspired you to keep your needle moving!  Don't miss a single project and subscribe via email HERE! Bonus- free download with newsletter sign up.  Another great way to connect with me is via Facebook, Pinterest, Twitter, Google+ or Follow along with Bloglovin.  I'm looking forward to getting to know you and creating together!