It's no secret that I love quick projects that are easy to make and today I have a fun one to share. The sew sweet sewing set is my latest video class with Annie's Creative Studio and it's darling!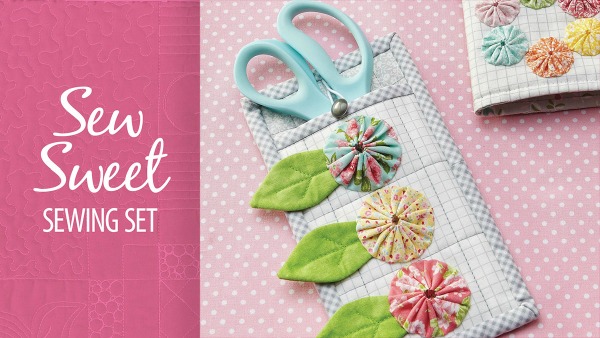 The Sew Sweet Sewing Set pattern includes a pincushion, needle book and scissors holder which are embellished with colorful yo-yos.
In this Learn, Make & Create class, I'll show you how to make the scissors holder step by step. From the sweet yo-yo details to the applique leaves, we will cover it all!
Sew Sweet Sewing Set Class
You will learn:
How to make yo-yo in any size.
Layer batting, lining and main fabric to prepare to quilt.
Quilt a "no stress" grid with ease.
Make 3 dimensional leaves.
Here is a quick video to give you a quick glance at the class. I'll be teaching you directly from my studio and you can watch any time you like.
Once you join me in class to create this sweet sewing set, you will need a few supplies.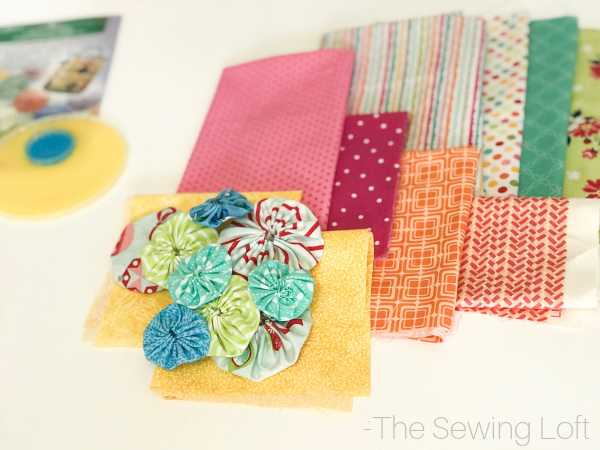 This type of project is perfect for so many things. From storing your tools to giving as a gift to a friend, this set has you covered.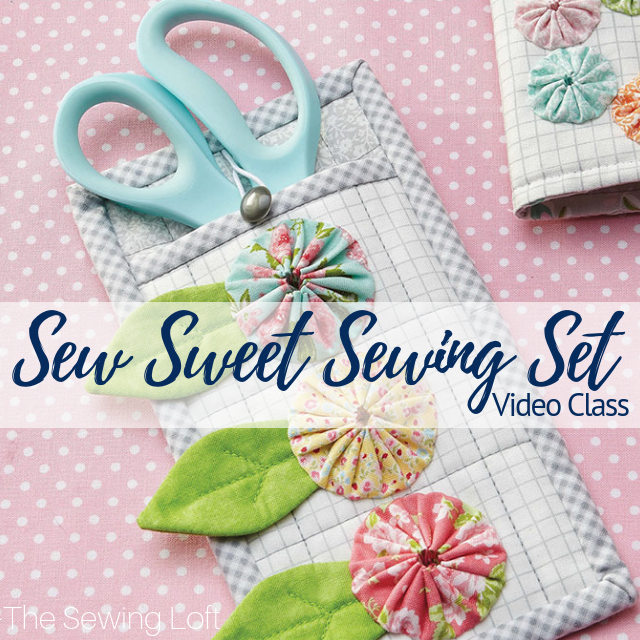 No, I know you've heard me chat about Annie's Creative Studio before but if you haven't checked them out yet, now is the time! They offer over six programs that include more episodes of exclusive content than I can count and tons of tutorials and tips from instructors all over the industry, including me! Plus, there are hundreds of patterns for you to download.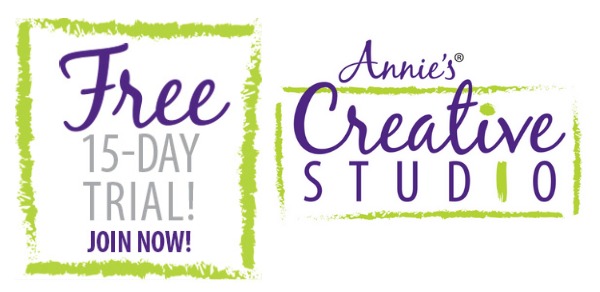 Each week, new episodes are added to the website along with tons of patterns to keep you inspired! Your membership to Annie's Creative Studio includes an all access pass to the instructional videos 24/7. That means no matter what time of day it is, you can stitch with me!
All of Annie's Creative Studio episodes are presented in an HD video format by well-known craft experts from all over the world.
Annie's Creative Studio Includes:
Quilter's Skill Builders Master quilting techniques and patterns.
Quick Stitches & Tips Skill-building in crochet, knitting, quilting, sewing, beading, cross stitch and more.
Learn, Make, Create! New skills in crochet, knitting, quilting and sewing.
Creative Living Trends, home decor, holiday entertaining, recycling and fashions.
Crochet Skill Builders Crocheters of all skill levels will enjoy technique-focused episodes and crochet-alongs.
Knit and Crochet Now! The complete eight seasons of the TV show featuring demos and free patterns.
Products We Love New craft products.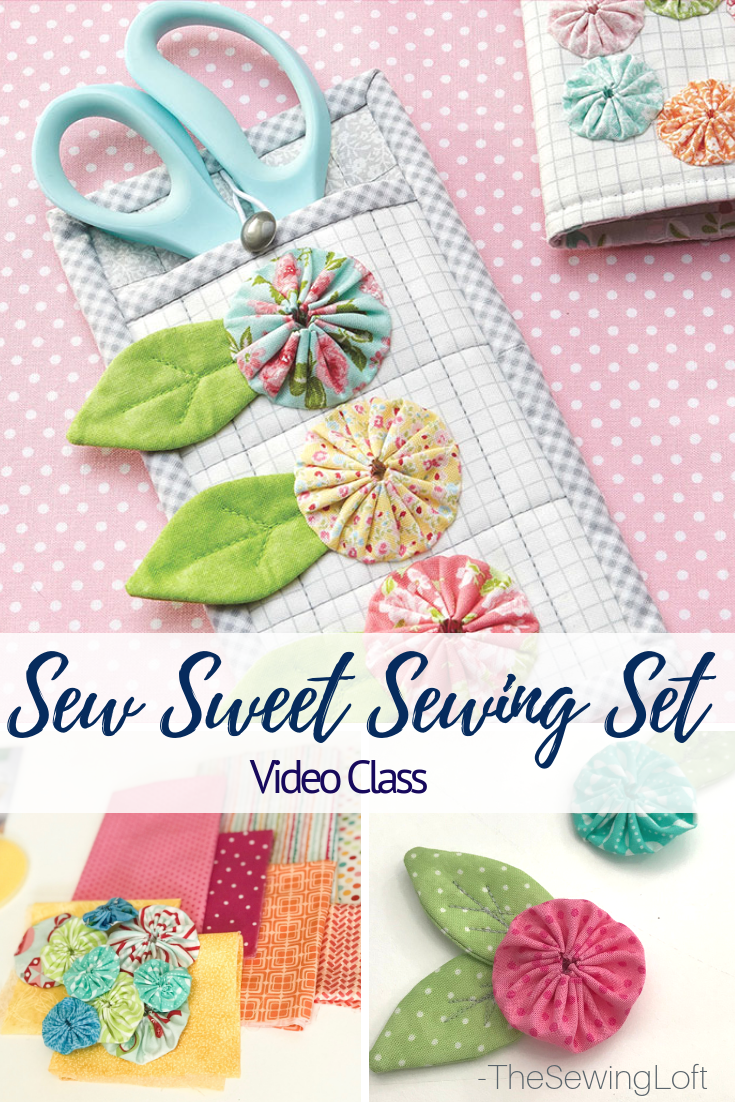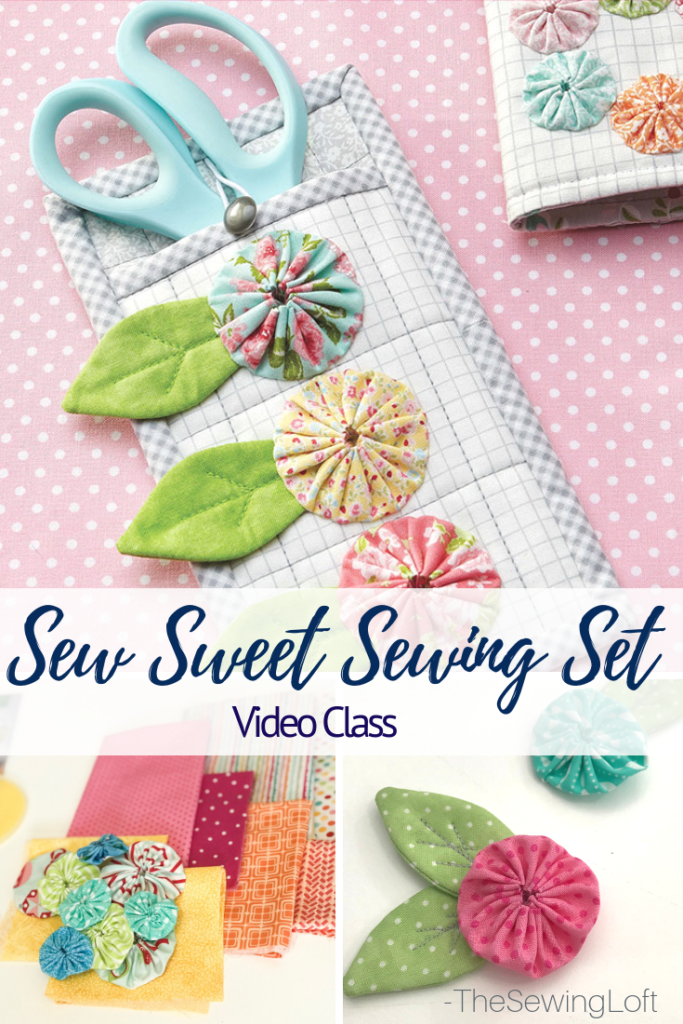 So what are you waiting for? Come make this sew sweet sewing set with me and start your free 15-day trial membership today!

Hello! Are you new here?
Do you want to learn more about sewing and quilting?

Be sure to sign up for our newsletter HERE and never miss a stitch! Daily Sewing Tips, Everyday Projects and Fantastic Inspiration delivered straight to your mailbox!


Bonus– free download with newsletter sign up.


Feel free to connect with me on Facebook, Pinterest, or Instagram. I look forward to getting to know you and stitching up a storm together!