Oh My Goodness….. I feel like we have saved the best for last! Today is the final project in this Baby Lock Sew at Home video series and boy, oh boy, it's a goodie. We are making a sewing machine cover!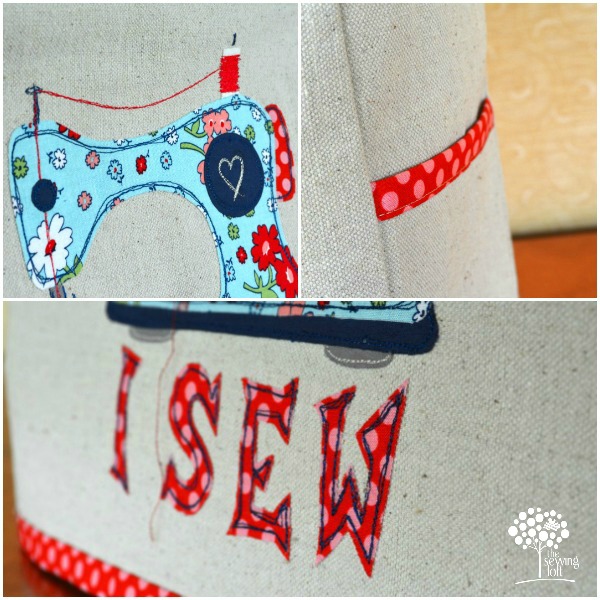 During class, I will share one of my favorite out of the box materials, demonstrate just how easy it is to layer details onto any applique with free motion stitching and add whimsical details to the sewing machine cover.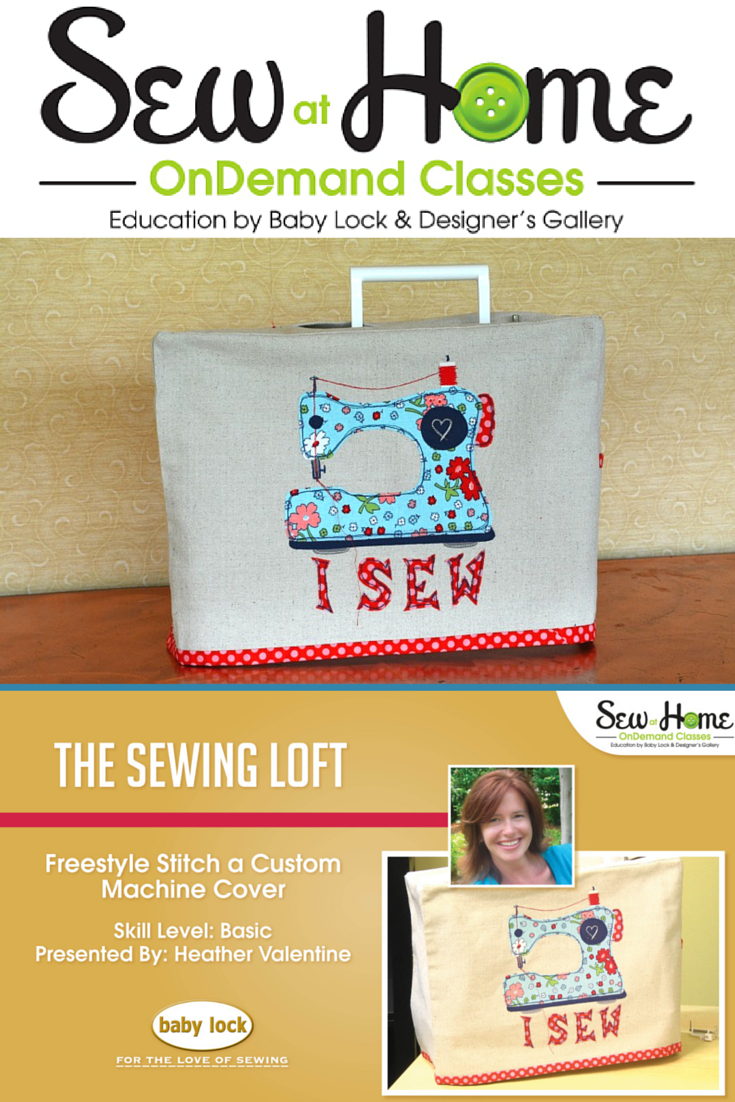 This has to be one of my favorite projects of the series! How about a quick look-see at what we will cover in class.
I hope you will join me today and learn just how easy it is to add free motion embroidery stitching to any project.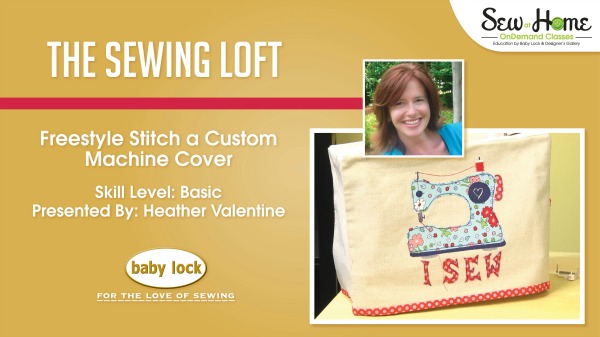 Let's become better sewers this year by learning how special accessories like the free motion foot can showcase our talents. Come stitch with me and make this Sewing Machine Cover. Click here to download the pattern watch the class for free today.
And once your machine cover is made- give your a quick clean up and keep her looking pretty with this easy how to!

Don't forget, you can see all of my free videos in this series here. 
Hello! Are you new to The Sewing Loft?

If so, I'm glad you stopped by and hope that something has inspired you to keep your needle moving!  Don't miss a single project and subscribe via email HERE! Bonus- free download with newsletter sign up.  Another great way to connect with me is via Facebook, Pinterest, Google+ or Follow along with Bloglovin.  I'm looking forward to getting to know you and creating together!