It's spring and while the bunnies running around my yard make me smile, the ones multiplying under my machine do not. I've shared to I clean my sewing machine with step by step photo instructions before but now I have another tip to share. Actually, it's a new tool and you can't buy this one in any store. Nope, this sewing machine pipe cleaner brush you can make at home for pennies!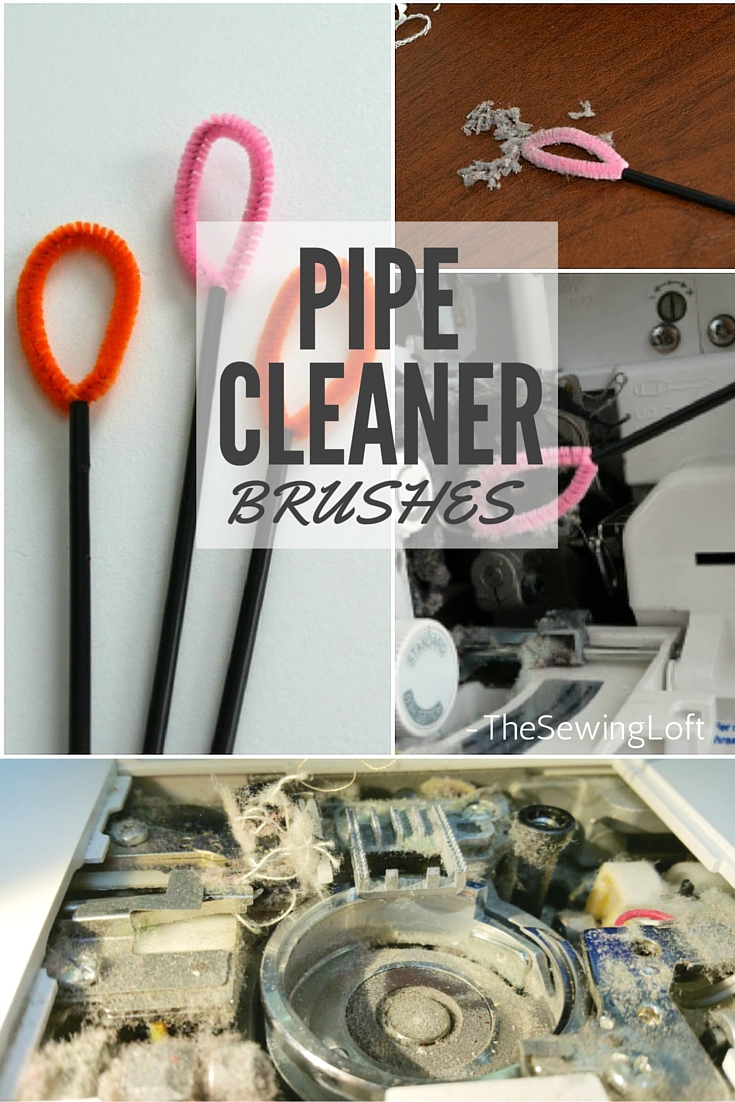 Pipe Cleaner Brush
This project is for all levels.
Skill Level- 1 Button

Supplies:
coffee stirrer straw
pipe cleaner
scissors (non fabric ones!)
Basic Instructions:
Cut pipe cleaner to about 5″.
Fold in pipe cleaner in half to form a loop; twist ends to secure.
Slide twisted end inside of coffee stirrer straw.
It's seriously, that simple!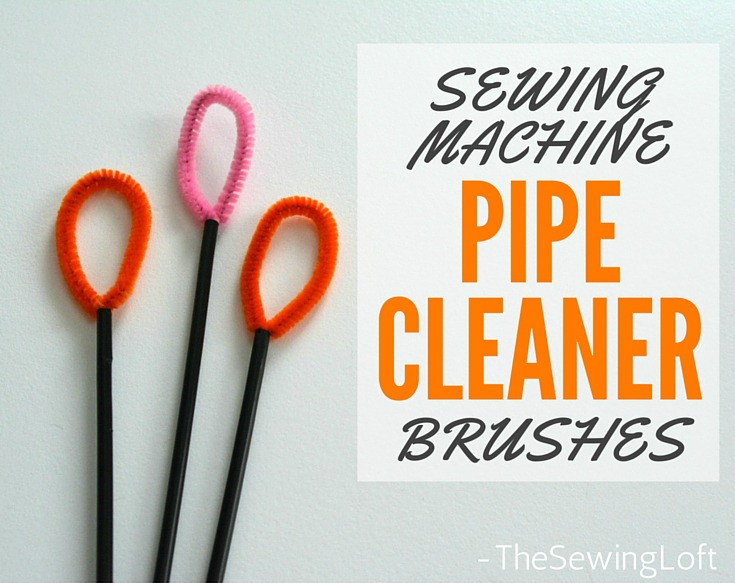 The soft bristles from the pipe cleaner will grab all the loose fibers inside your machine in a blink of an eye. Now, I use this brush on both my everyday stitcher and my serger. Since you can bend the head, it's perfect for getting inside the serger. Just think of all the hard to reach places it can squeeze into. You will never have to fish around for those dust bunnies again!
Did you see all the dust bunnies the pipe cleaner brush grabbed? It's a must make for your tool box. Trust me, your machine will love you for it!
Now that you know how to make this cool little tool, you'll want to make them for all your sewing buddies and keep your machines dust free.

Hello! Are you new here?

Do you want to learn more about sewing? If so, be sure to sign up for our newsletter HERE and never miss a stitch! Daily Sewing Tips, Everyday Projects and Fantastic Inspiration delivered straight to your mailbox!

Bonus– free download with newsletter sign up.

Feel free to connect with me on Facebook, Pinterest, or Instagram.  I look forward to getting to know you and stitching up a storm!