Have you ever thought about what you would like to have in your sewing life that you don't have now? If you had no restraints on your time, money, or other real-life issues: what would your sewing splurge be? This can be a possibility in 2021 with the financing options available at many online lenders today. If you're in Norway and could use a business or personal loan to start your sewing side hustle, consider Sambla.
We asked our community to answer this question:
If you could splurge… I mean really splurge on a sewing something, what would it be?  A fancy sewing machine, a sewing retreat, maybe a sewing cruise or a boat load of crazy expensive fabric?
The answers came pouring in (over 300 plus wishes!)… apparently quite a few of you have had time to think about this and dream up your wishes!
Overall, the answers were pretty similar: we sewing enthusiasts know what we want, and we have great taste! Here's how those wishes played out: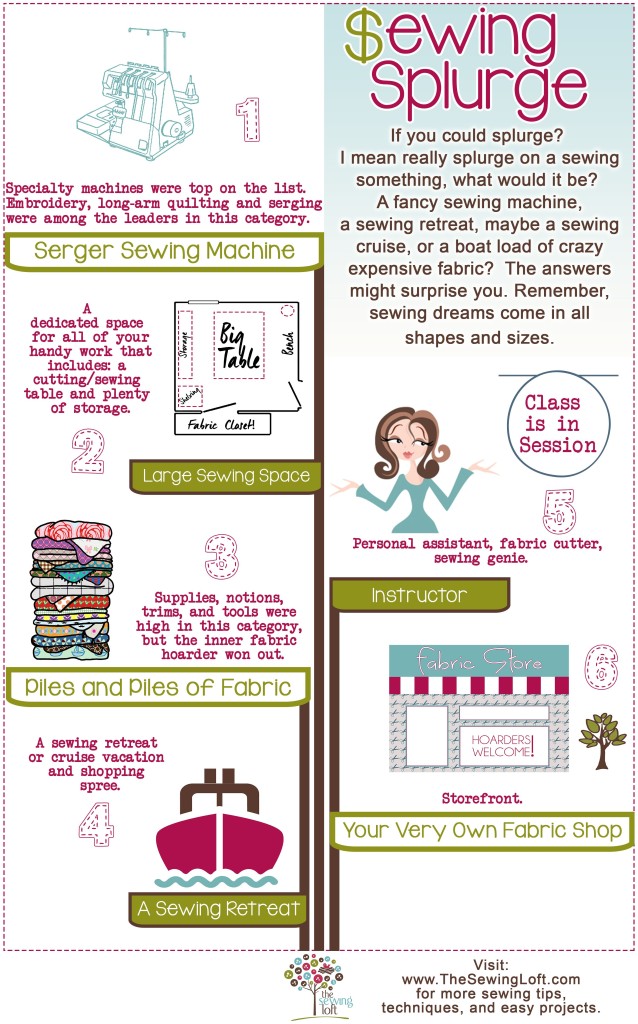 Sewing Splurge Breakdown
Sewing & Specialty Machines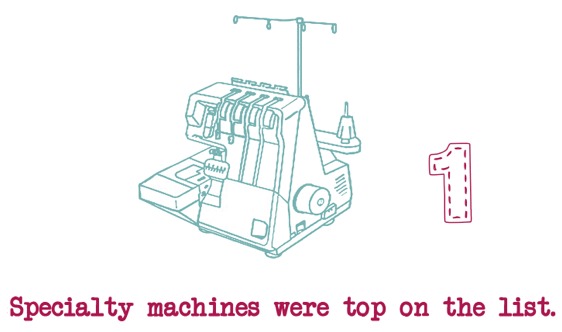 Almost 12% of the wishes were for a sewing machine. Some of you wanted your first machine while others wanted to add machines to your family or to upgrade your current sewing machine for a nicer model.
Some of you wanted a specialty machine of some sort – one that was made for embroidery, long-arm quilting, serging or some other specialty function. This was by far our biggest wish category, getting 37% of the vote.
A Room of One's Own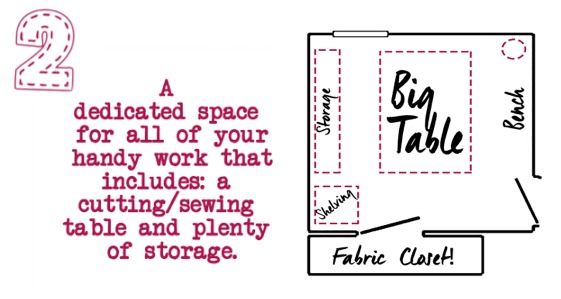 Several of our respondents wanted a room to sew and the equipment to go into it. Almost 16% of our wishes were for a sewing room, studio, space, storage equipment, sewing tables, an addition to your house or even a whole new house just for sewing. It seems a lot of us dream of having a dedicated space for this hobby we love!
The Call of the Fabric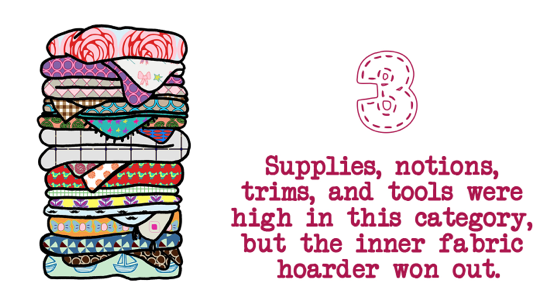 Do you hear fabric calling to you from its shelf at the store, or from an online shop? If so, you're not alone! If they could splurge on anything at all, 15% our wish-makers wanted one thing: FABRIC. In this category we also counted requests for other sewing supplies such as notions, rulers, cutting mats, and scissors. But the number-one answer in this category involved "a boatload of fabric."
Come Sail Away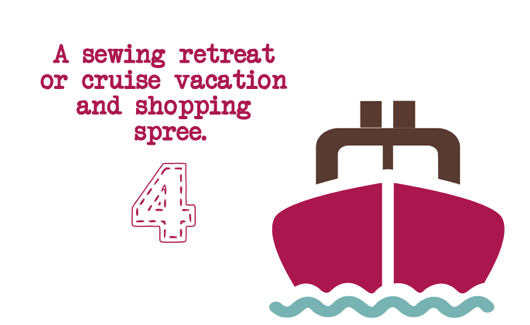 Perhaps it was the power of suggestion, but once our wish-makers saw "sewing cruise" in the body of the question, they were hooked on the idea! Some people had never heard of a sewing cruise and others have been dreaming of one for years. Whether it's an actual cruise or just an around-the-world fabric-buying spree or a retreat, nearly 12% of the wishes made were for some sort of sewing-themed get-away.
HELP!
Some of you had more practical ideas – if you could just get a little help, your sewing would be so much better! About 2% of our community members said they'd love to have private sewing lessons or some sort of class or local workshop to help them improve their sewing skills. And 3% said they wanted help in the form of a personal assistant, someone to cut the fabric for them, long-arm quilting services, a sewing genie or even the power to bend the space-time continuum to make more time for sewing in every day.
Open Up Shop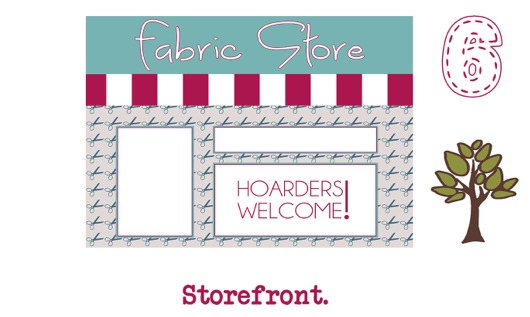 Only two people had this wish, but we think it's a pretty good one: they wanted to open up their very own quilt shop! Perhaps the idea of spending your working life surrounded by fabric and the people who love it seems appealing – it sure makes sense!
So – what do you think? Does your sewing splurge fall under one of these categories, or do you have a different sewing-related dream? We'd love to hear it – share in the comments below!

ps- keep those eyes peeled…. some exciting news is on the way!
Hello! Are you new to The Sewing Loft?

If so, I'm glad you stopped by and hope that something has inspired you to keep your needle moving!  Don't miss a single project and subscribe via email HERE! Bonus- free embroidery pattern with newsletter sign up.  Another great way to connect with me is via Facebook, Pinterest, Twitter, Google+ or Follow my blog with Bloglovin.  I'm looking forward to getting to know you and creating together!