Spring is such a fun time of year but for anyone with allergies, it can be a bear push through. Today's block in the Blocks 2 Quilt series reminds me that beautiful things are coming from the light green dusting of pollen. Allow me to introduce the Spring Burst Quilt Block.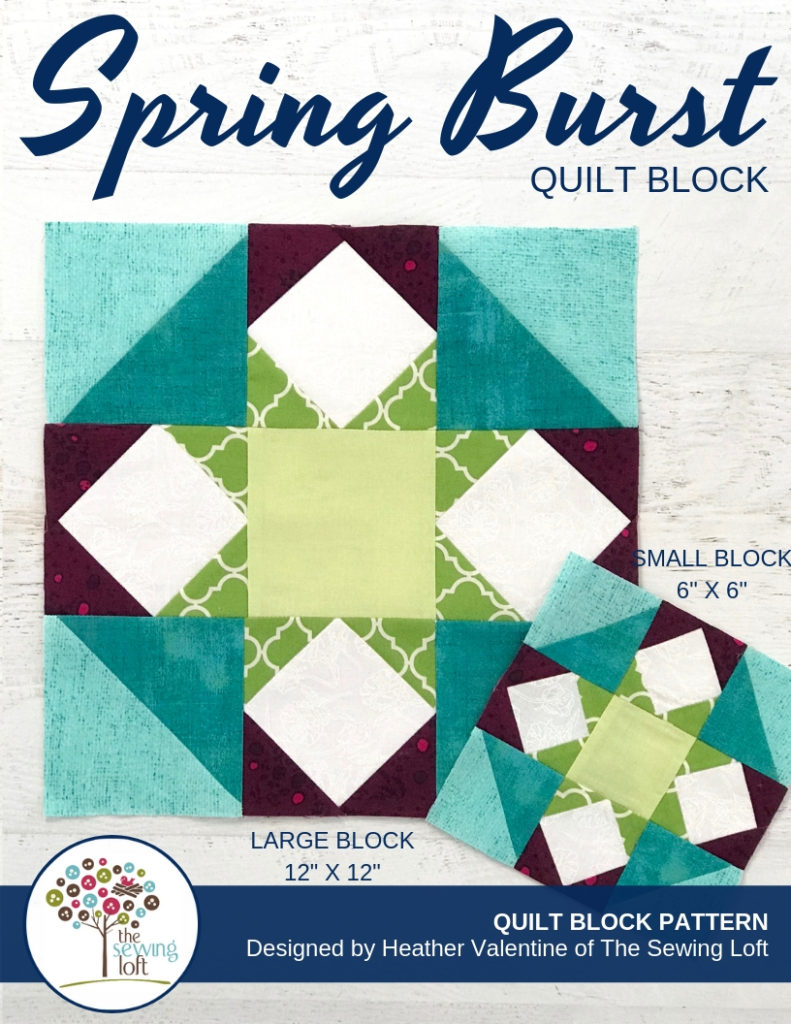 When I say everything is covered in the soft green dusting, I mean everything! From the deck, to the dogs… they all are covered and making it hard for many to breath. But at least it is a signal that amazing blooms and summer are on the way.
Spring Burst Quilt Block Details
The finished Spring Burst quilt block measures:
6″ x 6″ (15.2 x 15.2 cm)
12″ x 12″ (33 x 33 cm)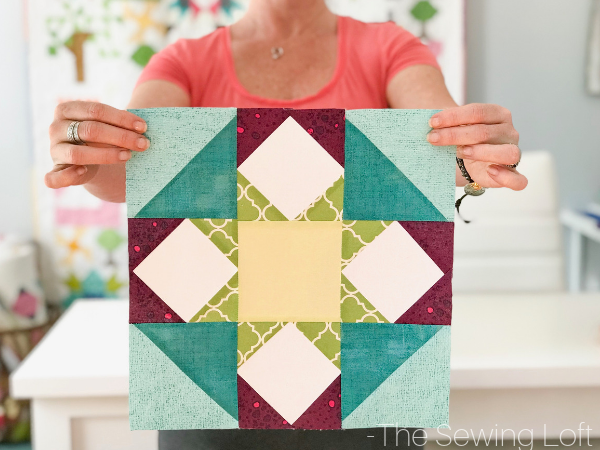 Material & Tool Supply List:
The block is a simple patchwork construction that requires a basic understanding of half square triangles and flying geese. Overall, this block a perfect partner for the confident beginner.
I suggest you consider playing with color and print on this block. I pulled a variety of fabrics that include greens, blues and purple. It might be hard to see but there is even a white on white print tucked in between all those scraps.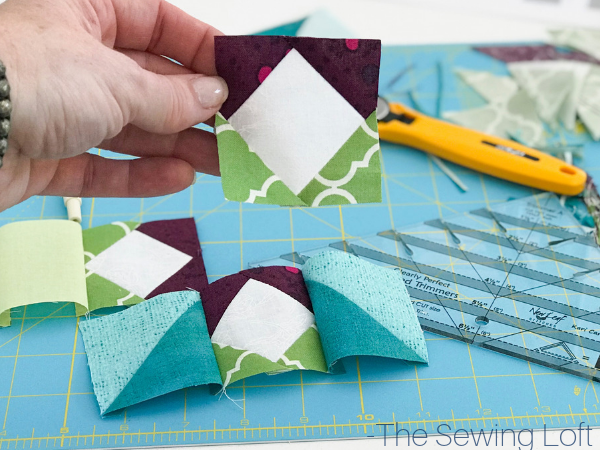 You can find all of the blocks from my Blocks 2 Quilt series in my shop and for a limited time, you can download this one for free! Better hurry and grab it while you can!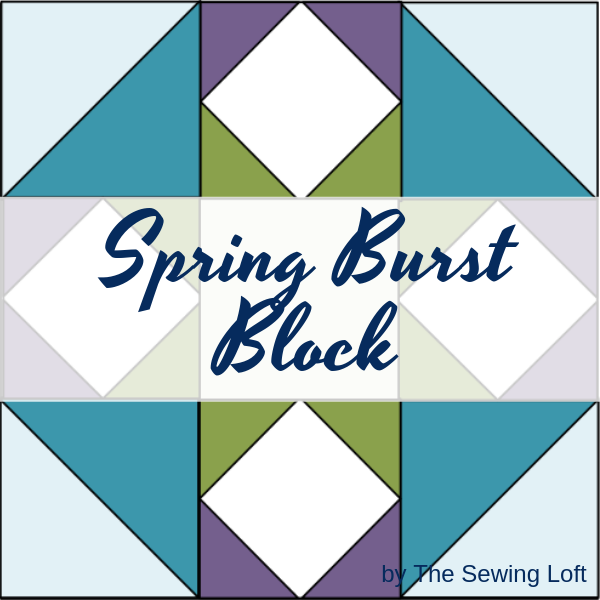 Remember, don't be shy… After your block is stitched please share a few pictures of your work using the hashtags #Blocks2Quilt and #TheSewingLoft so we can all see.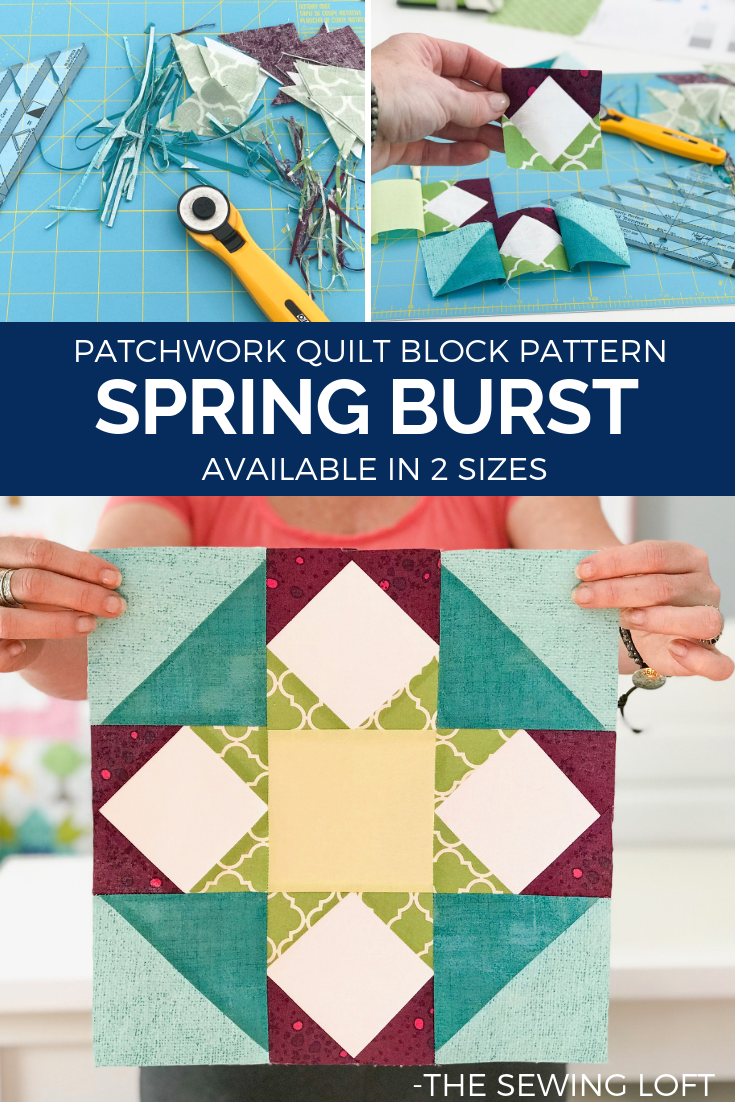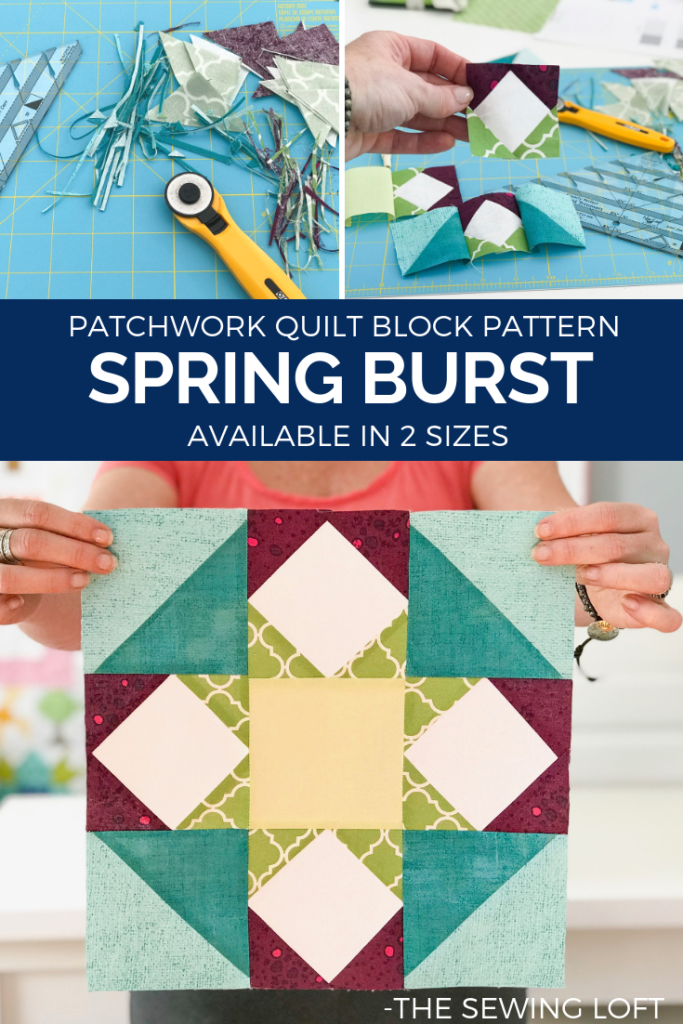 If you are just joining us now, the Blocks2Quilt series is a year long adventure designed to sharpen your quilting skills while building your block library. Each week I will release a new block for you to stitch up and you won't want to miss out. Be sure to sign up for my newsletter below and have the block articles delivered straight to your inbox.
After checking out, the Spring Burst quilt block pattern instructions will be instantly sent to your inbox. Then you are all set to grab your fabrics and start sewing.

Hello! Are you new here?

Looking to learn more about quilting & sewing?
Be sure to sign up for our newsletter HERE and never miss a stitch! Daily Sewing Tips, Everyday Projects and Fantastic Inspiration delivered straight to your mailbox!

Bonus– free download with newsletter sign up.

Feel free to connect with me on Facebook, Pinterest, or Instagram.  I look forward to getting to know you and stitching up a storm!