I am SO excited to kick off the Studio Spotlight mini series!  There are so many creative spaces to share that I am sure your mind is going to be swirling with fun ideas.  This week-long tour includes an amazing line up of stitchers from around the web.  Including mine.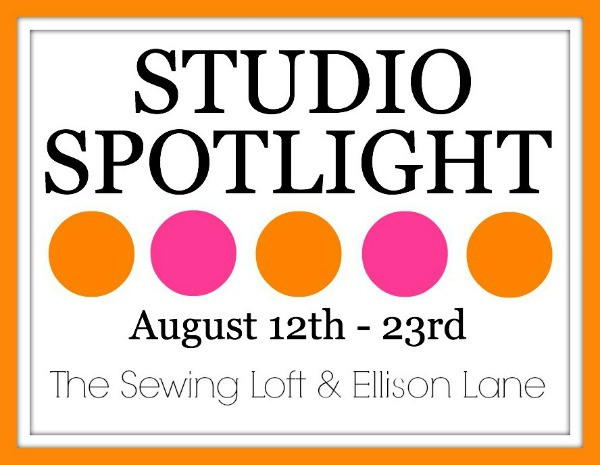 Actually, I am super nervous about sharing my space with you because it always seems to be in a state of chaos.    Please promise, no judging! This is real life….mine.
Studio Spotlight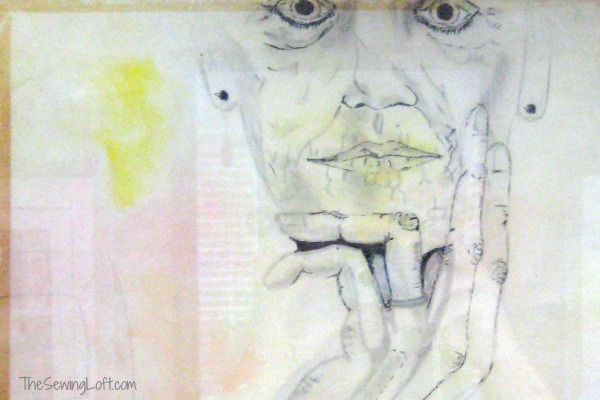 To kick-start the fun off, I am showing something dear to me.  This pen and ink drawing was made by my mother.  The image is of my Great Grandmother, Anna or "Grannie" as she was known.  Her creativity is deeply rooted within the women of my family and this image reminds me that she is always with us, watching.  (silly, I know but I'm a "heart on my sleeve" kinda gal and super sentimental!)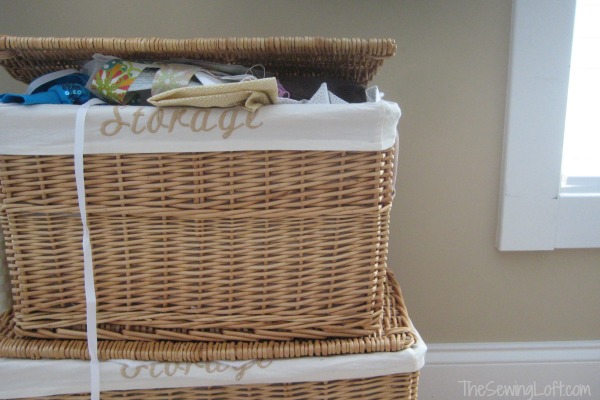 Now, for the good, the bad and the ugly.  Remember, real life here.  I'm just putting it all out there to let you know that even if your space is not editorial worthy, it can still be creative.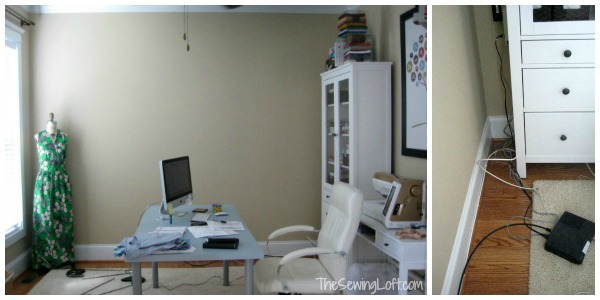 Check out my bare walls, disorganized desk and those pesky wires hanging out.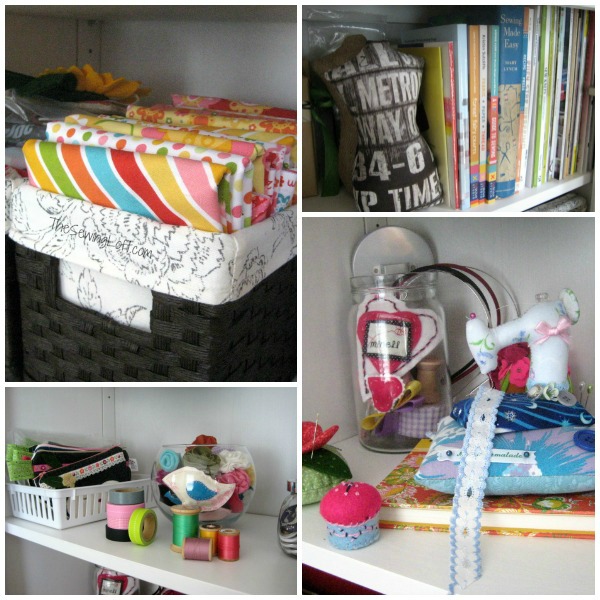 Okay, it's not all bad. Let's take a peek at some of the fun stuff like my Ikea bookcases tucked behind my desk.  They are filled with all sorts of goodies. Like reference books, my pin cushion crush and baskets of perfectly folded fabric.  Yes, the bookcases look great for display and storage.
Enough of my space for now, let me clean it up and circle back with you.  In the meantime, let's have a sneak peek a bunch of creative friends and they are waiting for you to visit!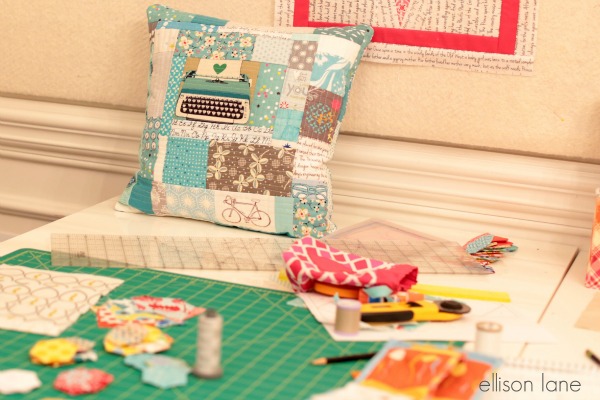 You are going to be inspired by my co-host  Jennifer @ Ellison Lane! ISpy hexies on her table and wonder what she is making.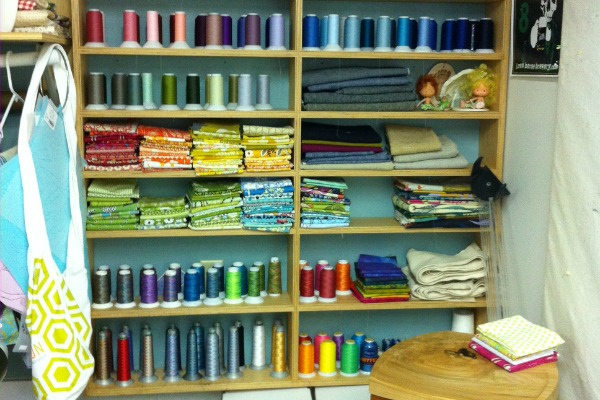 And I am loving the organized thread at Krista Withers Quilting.  Mine does not look that pretty!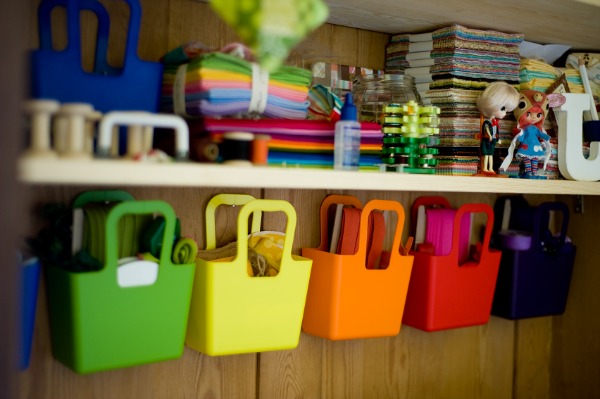 Holy COW, stop the cuteness and head on over to visit Julianna at Sewing Under Rainbow.  I can not wait to see more!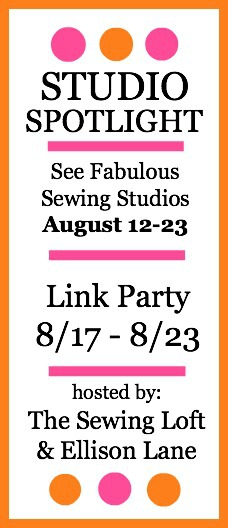 Be sure to stop back all week-long as each day a new batch of designers share their studio space with us.  Plus, on Saturday, we invite you to share photos of your creative space.   I can hardly wait!

Hello! Are you new to The Sewing Loft?

If so, I'm glad you stopped by and hope that something has inspired you to keep your needle moving!  Don't miss a single project and subscribe via email HERE! Bonus- free embroidery pattern with newsletter sign up.

Another great way to connect with me is via Facebook, Pinterest, Twitter, Google + or Follow my blog with Bloglovin.  I'm looking forward to getting to know you and creating together!