Welcome back to the Sugar Bloom Quilt Along. By now, you have gathered your supplies and are ready to get to work!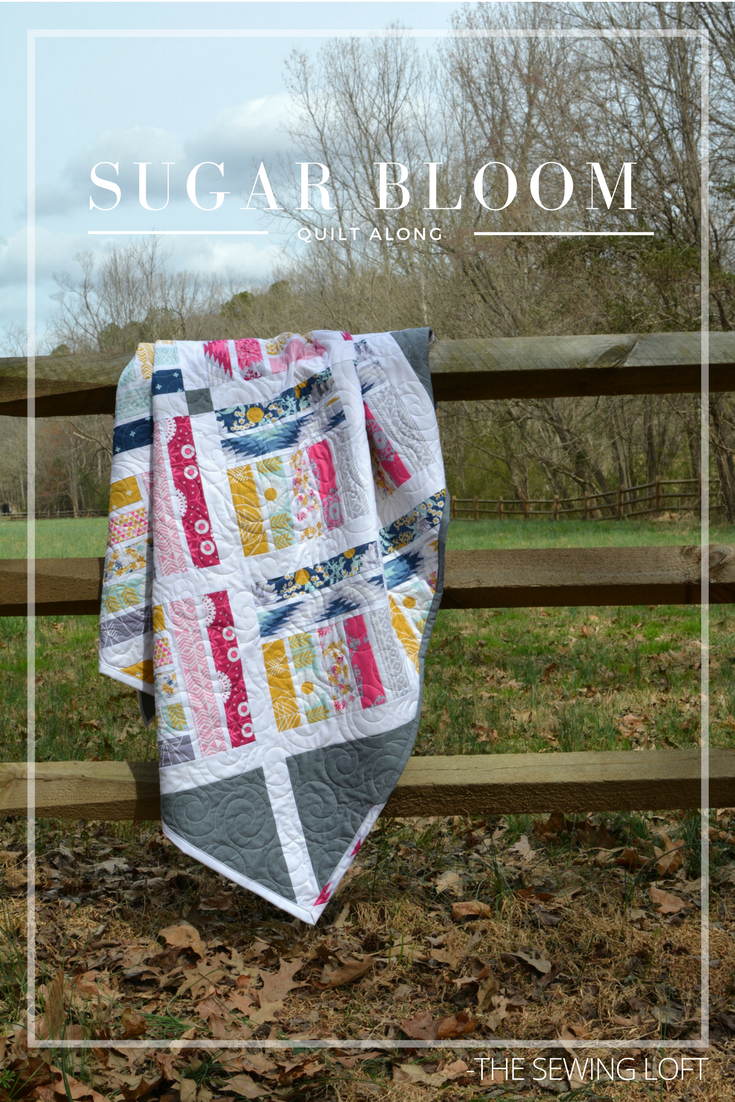 Today, we are going to focus on prepping and cutting all of the pieces needed to create the Sugar Bloom quilt top. Since we are using jelly rolls, this should go fairly fast. Let's get to work.
Sugar Bloom Block Prep
Supplies needed for lesson 1:
Fabric Preparation: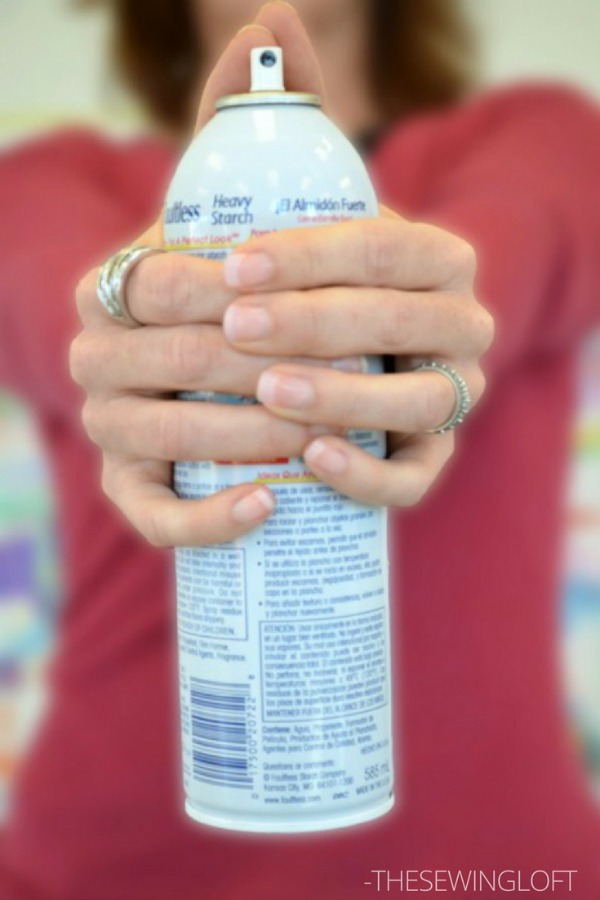 I like to start by starching my solid fabrics before cutting. Trust me, this will make life so much easier later since the fabric pieces are small.
Cutting Instructions
From white fabric cut:
4 rectangles 2 1/2″ x 41″
4 rectangles 2 1/2″ x 28″
4 rectangles 2 1/2″ x 16″
12 rectangles 2 1/2″ x 12 1/2″ *
26 rectangles 1″ wide by full width of fabric/WOF.
*adjusted to simplify 4/30/17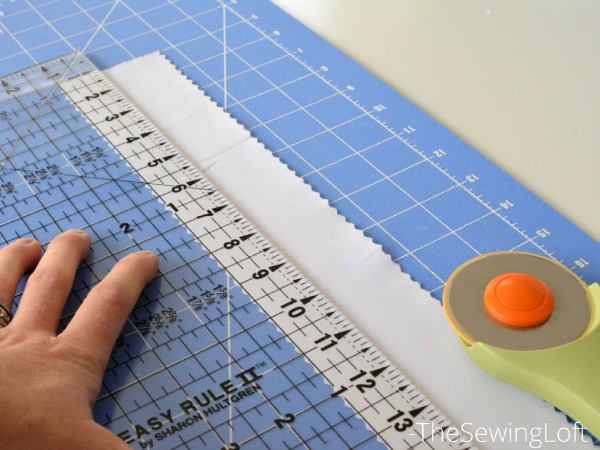 The most efficient way to cut your fabric is to cut 13 jelly roll strips into 2 pieces 1″ wide. This will leave 1/2″ x full WOF of waste.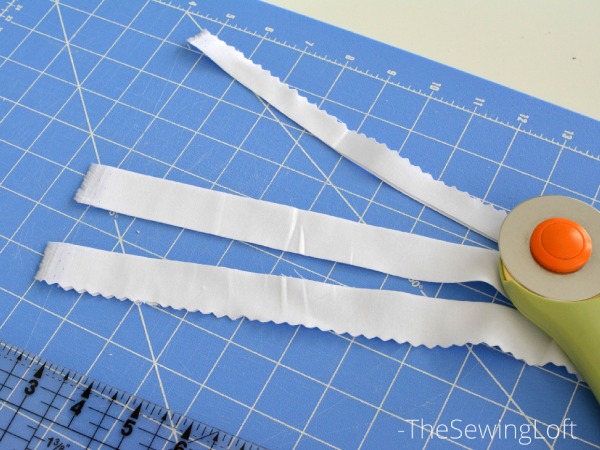 From gray fabric cut:
4 squares 13″
1 square 2 1/2″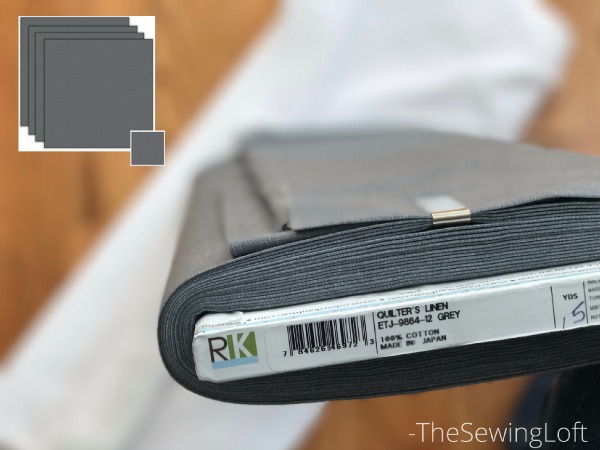 Press and prepare your printed jelly roll.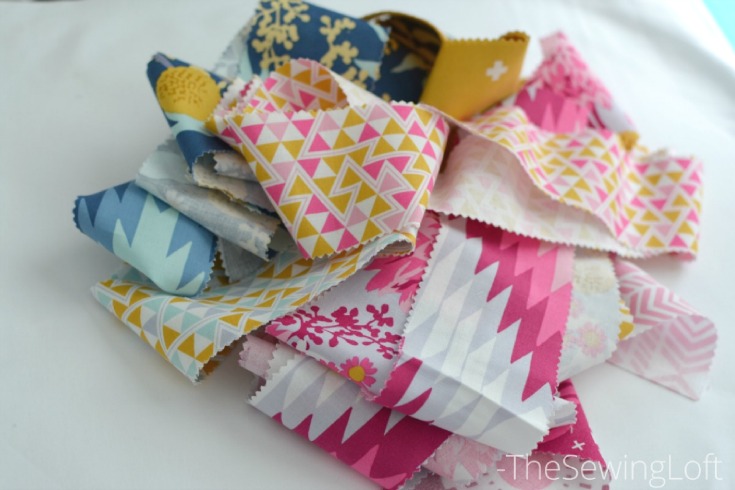 Come back next time and I will show you just how easy it is to sew the Sugar Bloom Block together.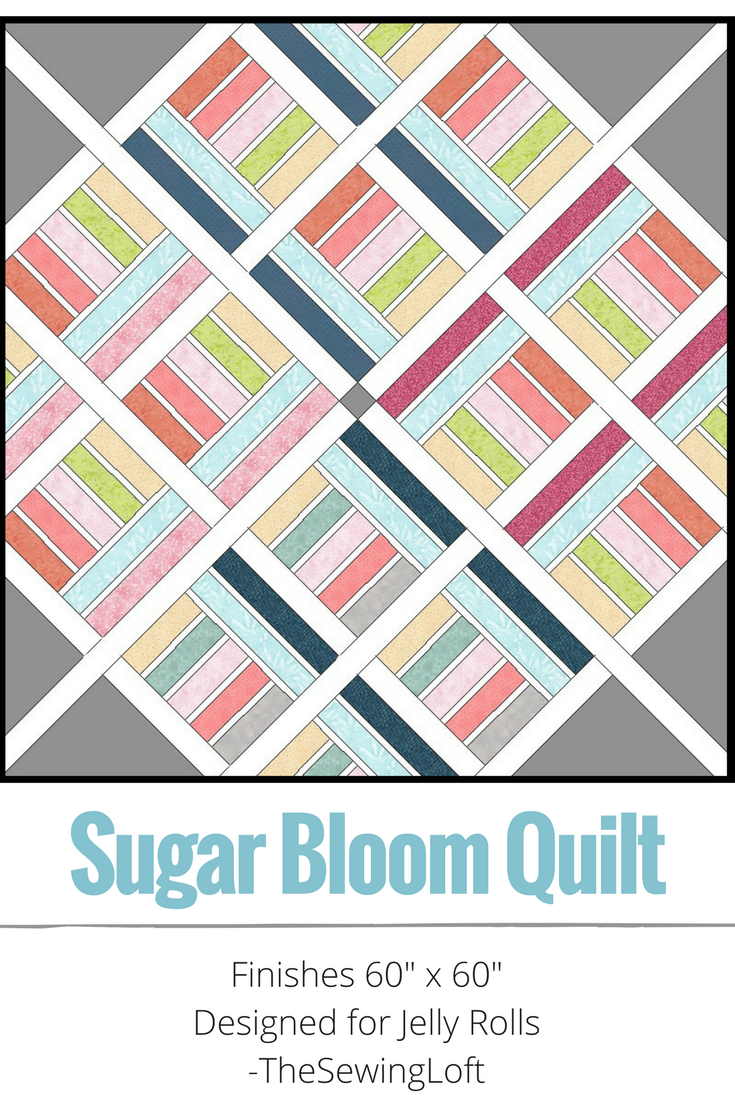 Once you have all your pieces cut, it will be time to start stitching our Sugar Bloom blocks together. I promise, the Sugar Bloom Block will come together so quick you will want to make more.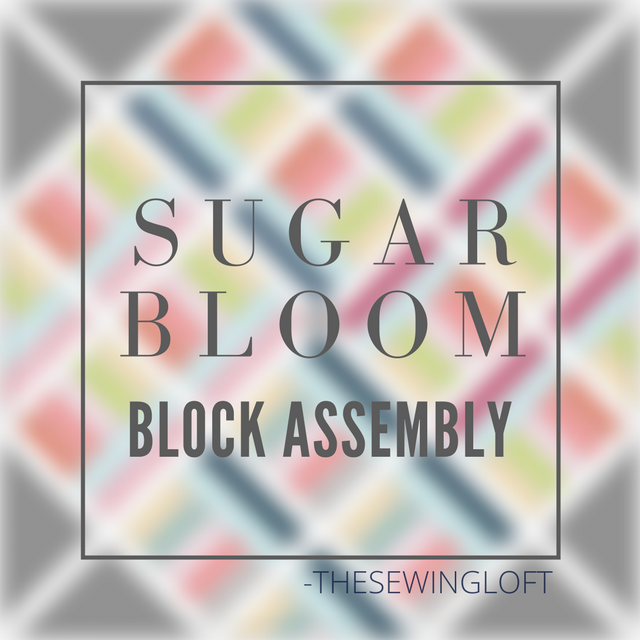 Hello! Are you new here?

Do you want to learn more about sewing? Be sure to sign up for our newsletter HERE and never miss a stitch! Daily Sewing Tips, Everyday Projects and Fantastic Inspiration delivered straight to your mailbox!

Bonus– free download with newsletter sign up.

Feel free to connect with me on Facebook, Pinterest, or Instagram.  I look forward to getting to know you and stitching up a storm together!