Thread weights should be considered before beginning a sewing project because the weight of the thread used can affect the final outcome. At first glance, thread weight classifications can be confusing. You might see a weight of 30, 40 or 50 which is easy enough to understand, or is it? And then there's that second number like 40/2 or 50/3? What does it all mean, and how do you know which one to choose for your next project?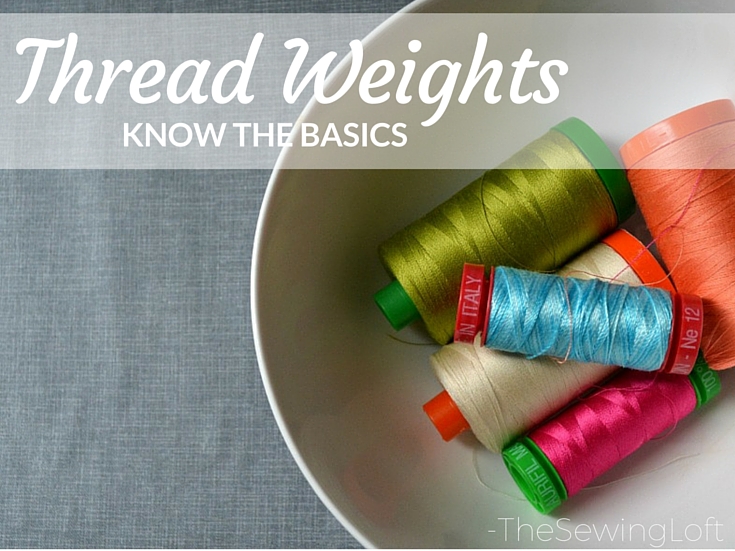 Thread Weights
Here are some basic concepts to help make these numbers easier to understand.
Points to remember:
– The higher the thread number, the finer the gauge. A 30 weight thread is heavier than a 50 weight because it is denser and takes only 30 kilometers to equal one kilogram compared to 50.
– The fraction on the thread spool tells you the weight and the number of plies or strands twisted together (for instance, 60/2 is 60 weight thread with 2 plies).
– More plies = more strength
– Don't ever use hand quilting thread in a machine because it's coated with wax and it will gum up the works.
– The eye of the needle used should be 40% larger than the diameter of the thread.
– Thread size can affect tension. When you change thread weight, consider adjusting the machine tension as well.
– For general sewing 50/60 weight thread is good for usual sewing and piecing and the thinner thread won't bulk up your seams.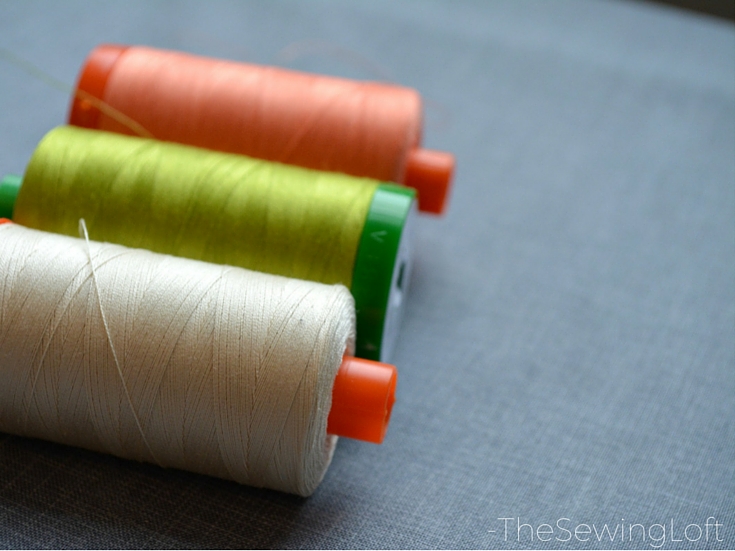 For quilting:
– A lot of people only use 100% cotton thread in every part of the quilting process.
– Thicker thread weights, like 30/40, make the quilting stitches stand out more.
– You can use a thicker, "fancy" thread on top and a 50/60 basic thread in the bobbin. It saves money and some people say it helps them quilt more smoothly, too.
– For hand quilting, use only coated cotton thread or coat it yourself with beeswax.
– If you use a thicker thread in the machine, switch to a size 16 top stitching needle so the thread will fit through the needle's eye without fraying.
IMPORTANT NOTE: Thread labels vary. No. 50, #50, 50 wt, and 50/3 are not the same. They are different measurement standards. Make sure when comparing weights that you use the same system.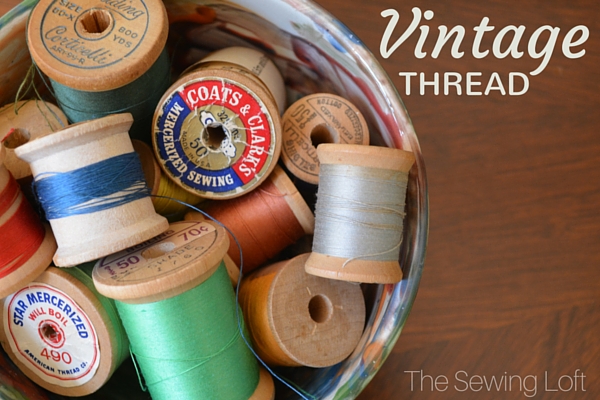 Vintage thread:
-Vintage thread is pretty to look, comes on cool wooden spools and can normally be picked up at your local estate sale for pennies on the dollar but that does not mean that you should use it on your machine. Thread has a shelf life. More about vintage thread here.
For a more comprehensive look at thread weights and how they can enhance your projects, I suggest the following reads:
http://www.ylicorp.com/CPanel/Document/A_THREAD_OF_TRUTH.pdf
http://www.taunton.com/promotions/pdf/Threads_ThreadEssentials.pdf

Hello! Are you new here?

Do you want to learn more about sewing? If so, be sure to sign up for our newsletter HERE and never miss a stitch! Daily Sewing Tips, Everyday Projects and Fantastic Inspiration delivered straight to your mailbox!

Bonus– free download with newsletter sign up.

Feel free to connect with me on Facebook, Pinterest, or Instagram.  I look forward to getting to know you and stitching up a storm together!