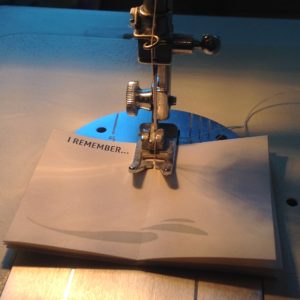 The first Friday of June is upon us and you know what that means.  It's TJ Goerlitz here from Studio Mailbox offering an update on this year's RASK campaign.  (And just in case you don't know what it means, I tune in on the first Friday of every month to bring you a little tale of humor and this year we are focusing on random acts of sewing kindness a.k.a. RASK).
The Minnesota Center for Book Arts is a very special place to me.  So when they reached out and asked if I could help with a volunteer activity I rolled my sleeves up and said, "yes."  Their current exhibition has a river theme and in conjunction with this they organized a fund raiser by printing, folding and sewing 15,000 tiny books.
A little box arrived via post and nestled inside were hundreds of tiny folded books, some with messages and memories written inside.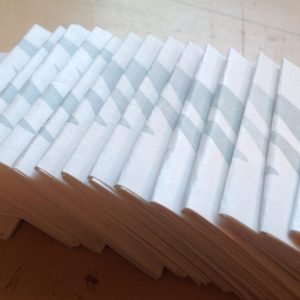 So I sewed.  And I sewed some more.  This was the first time my machine really started giving me trouble with my stitch lengths.  I think the old girl is finally about to conk out on me.  (If you've followed my first Friday column you already know that I've only ever had one machine my whole life.  I still work with a Singer Merit 2404 that I saved all my money for when I was a teenager).  I coaxed her along with reassurances like, "c'mon girl," and "you got this!"  It's entirely possible that there may have been a few vulgarities when my thread tension knob wouldn't cooperate.  It's given me problems before but this time my thread would not stop breaking.  I kept plugging along, "please Betsy, just a few more," I begged with my old machine.  If I don't replace it soon I'll have to get a chair that's in the shape of a saddle so I can wear spurs and kick it's legs while I work.
820 books sewn into strings were nestled back into their little postal box and returned to the book arts center where they are now hanging from the lobby ceiling.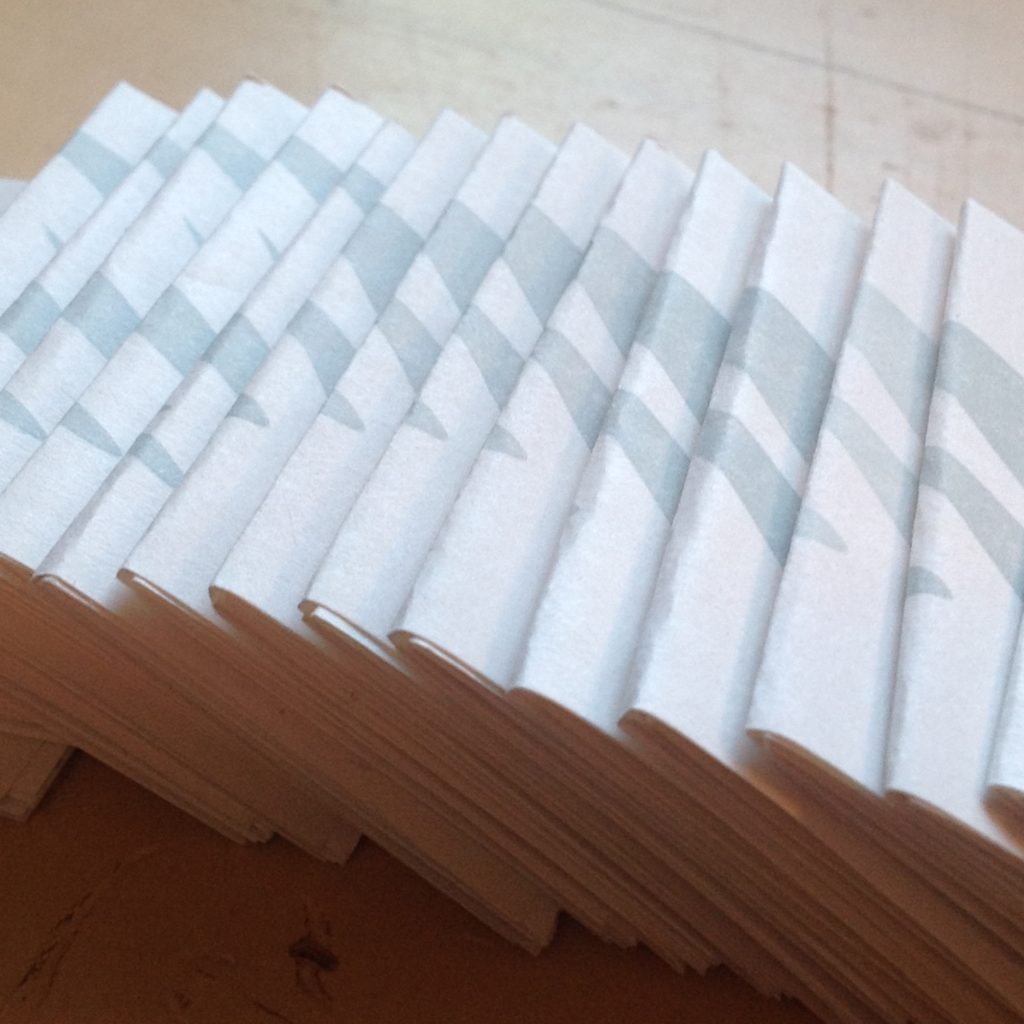 Daaaaang I'm so kind it hurts!!!!
Seriously.
What have you been up to?  Pipe up in the comments if you've been helping anybody with your sewing skills. I'd love to hear if RASK is spreading.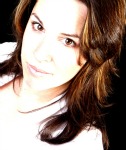 TJ Goerlitz is a mixed media artist who pretends to be a seamstress whenever possible.  Come connect with her on her site, Studio Mailbox,  in Facebook or in Pinterest.  Join her on the first Friday of every month where she shares her latest sewing tales with the readers of The Sewing Loft.