As many of us know sometimes it's just too hard to toss away our fabric scraps, especially when those scraps are from Liberty of London! I'm excited to introduce Lee Monroe from May Chappell as our featured guest. Not only is Lee one of my "semi local" sewing buddies but she is a fantastic designer and teacher.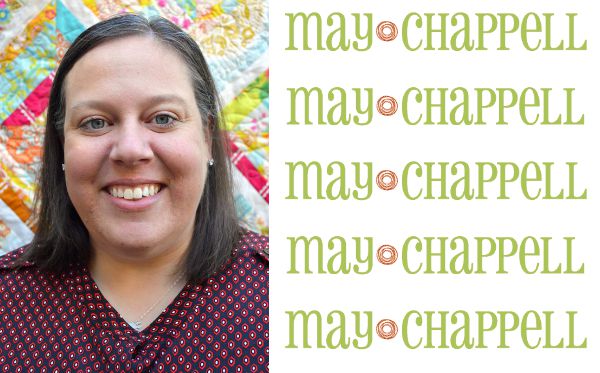 Today, Lee is sharing this fantastic tiny patchwork clutch. Don't those amazing tiny bits of beautiful fabric look dreamy together?! Just think, someone might have actually tossed out those fabric scraps.
Tiny Patchwork Clutch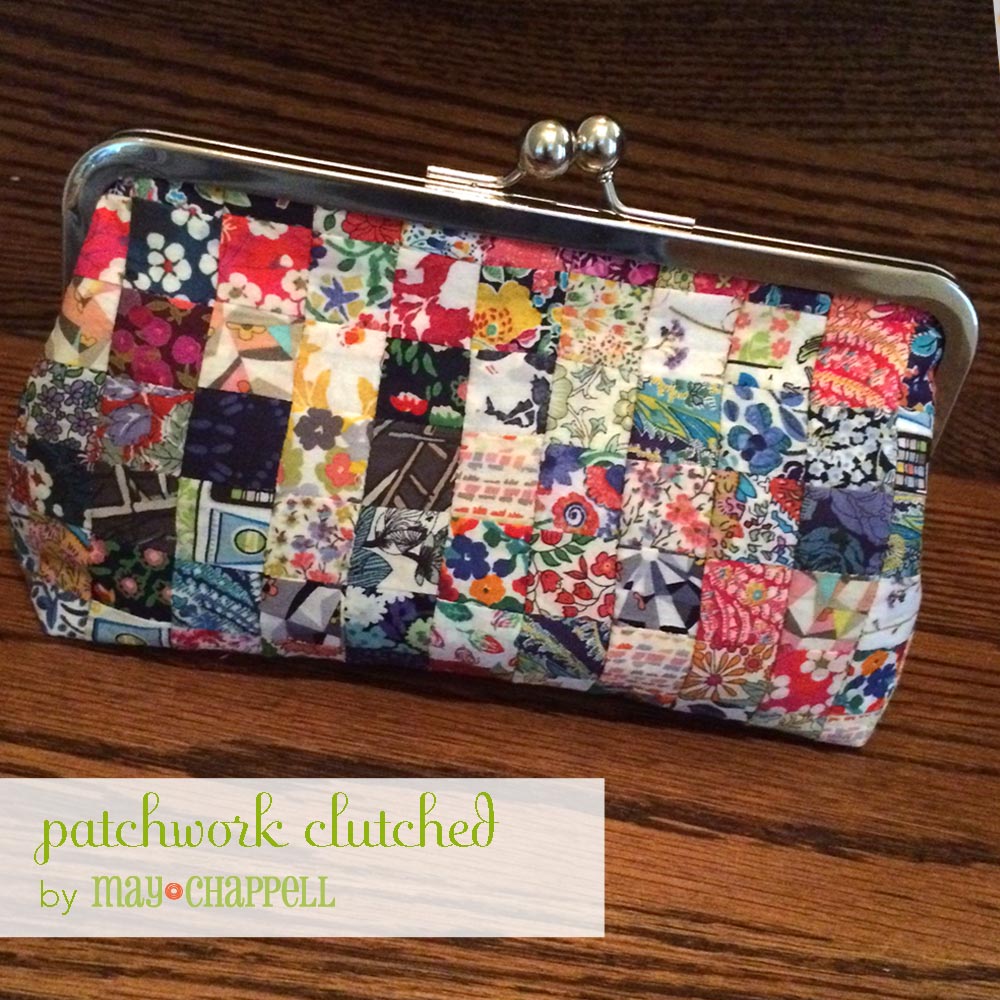 Lee used her Mini May Clutch pattern to transform all those gorgeous bits onto this fantastic bag! All I can say is that Lee better keep her eyes peeled at market because I might have to swipe this pretty and claim it for my very own. Seriously, between the metal clasp closure and the colors, this bag has my name all over it!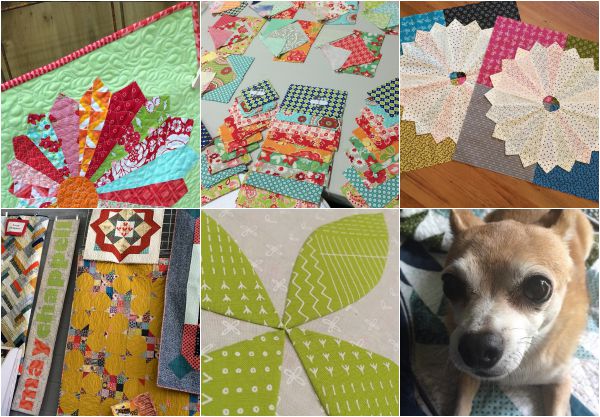 This is crunch time and Lee is prepping up for International Quilt Market, you can find her sharing sneak peeks, tips and her buddy Mack on Instagram. Here are a few of my favs from her feed.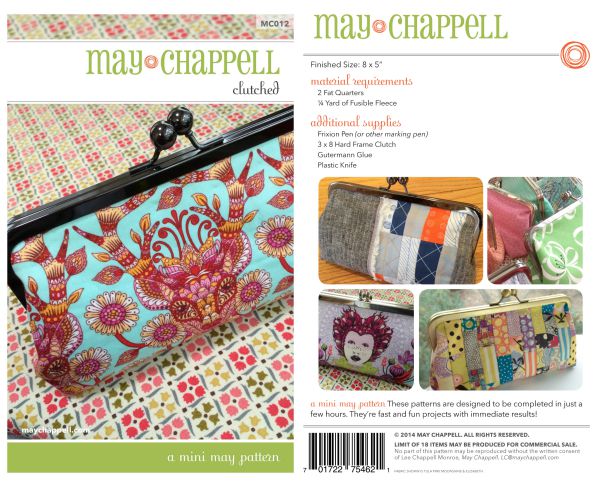 Be sure to hop on over to Lee's blog and grab the Mini May Clutch pattern today and transform it into your very own tiny patchwork clutch. While there, be sure to stick around and visit. Like me, Lee enjoys her tools and shares her cool finds in her Terrific Tool Thursday series.
Honestly, I can't wait to see what her booth looks like and all the new patterns she will be releasing. The countdown to market is on!!

Hello! Are you new here?

Do you want to learn more about sewing? If so, be sure to sign up for our newsletter HERE and never miss a stitch! Daily Sewing Tips, Everyday Projects and Fantastic Inspiration delivered straight to your mailbox!

Bonus– free download with newsletter sign up.

Feel free to connect with me on Facebook, Pinterest, or Instagram.  I look forward to getting to know you and stitching up a storm together!