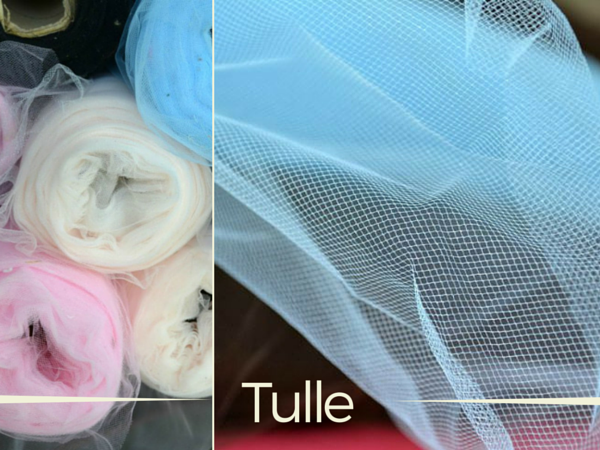 Tulle-
noun
A lightweight, very fine netting which is often starched. It can be made in various fibers including silk, nylon and rayon.
This light and airy fabric is most commonly used for making bridal veils, wedding gowns and ballet tutus. It can be tricky to work with and can snag easily. Tulle does not fray and does not require a hem.
Tulle Stats-
Details: Light weight and air netting type of fabric.
Quick Tip: Tulle attracts static electricity so grab a spray bottle with water and give it a light spritz.
Commonly Used: This type of fabric is common found in bridal market and tutus.
Where to buy: This specialty fabric can be purchased at your local apparel fabric shop or here on line. 
Video Class to install a zipper: If you want to learn how to make a bridal veil, Craftsy has a VIDEO Class that you can access anytime.
Click photos to learn how to use tulle in your everyday sewing.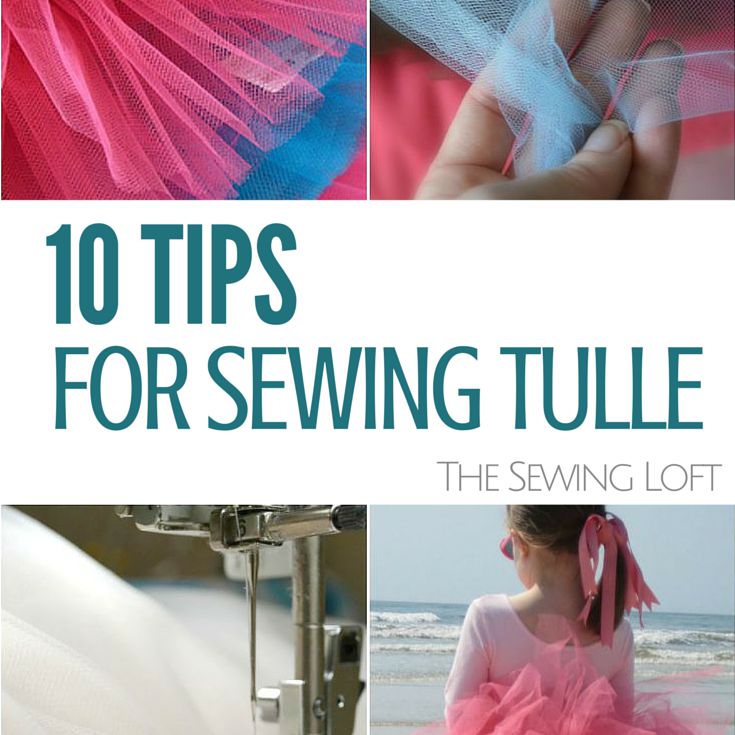 Want to explore the world of bridal veils? Check out this class fit for the modern bride.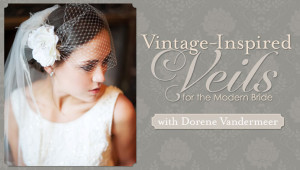 In class, instructor Dorene Vandermeer will show you three techniques: an on-trend fascinator decorated with flowers, feathers or buttons, the dramatic "Birdcage" veil of French netting and crystals, and traditional illusion veils in elbow, fingertip and cathedral length. She will show you how to select a look that fits your bride's dress and style and add the touches to make it 100 percent your own. By the end of the class you will be making stunning bridal headpieces!
Hello! Are you new here?

Do you want to learn more about sewing? If so, be sure to sign up for our newsletter HERE and never miss a stitch! Daily Sewing Tips, Everyday Projects and Fantastic Inspiration delivered straight to your mailbox!

Bonus– free download with newsletter sign up.

Feel free to connect with me on Facebook, Pinterest, or Instagram.  I look forward to getting to know you and stitching up a storm!