Last week I shared my fabric pull for Heartland Heritage and now it's time to officially dive in. January is all about the Wildflower block and I thought it would be fun to share a quick tip for keeping our points on track and those half square triangles perfectly square.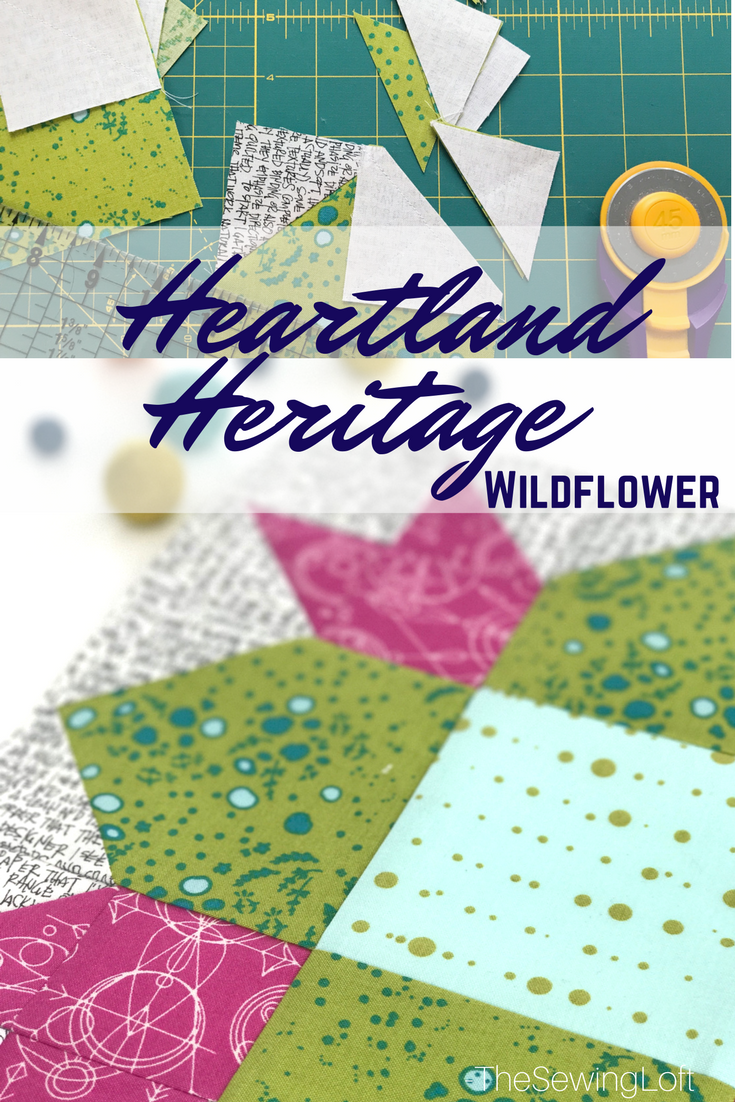 Heartland Heritage Wildflower Block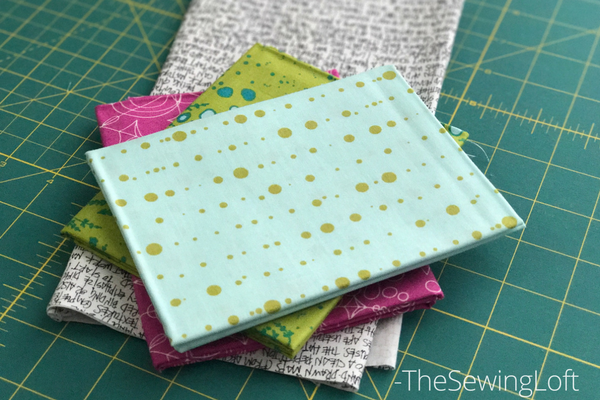 From my pile of sunshine, I selected 4 amazing fabrics. I just love the way the colors bounce off each other. Now normally I would let my OCD take over and figure out what direction the text background fabric needed to be cut & placed in but I decided to just go with it. This will be a complete challenge for me and I truly hope I can work through it this year. (no judging!)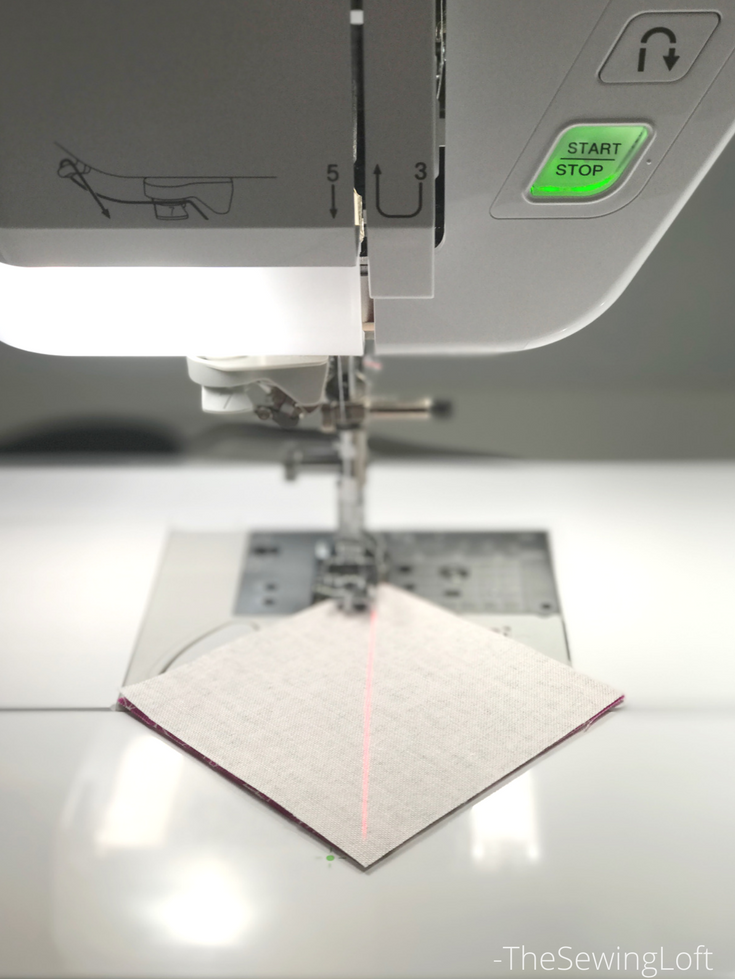 The block consists of a few different units including half square triangles. With the help of my Destiny II, I was able to skip drawing a line from corner to corner. Instead, I engaged the guide beam feature and put the pedal to the floor. Stitching units together with chain piecing.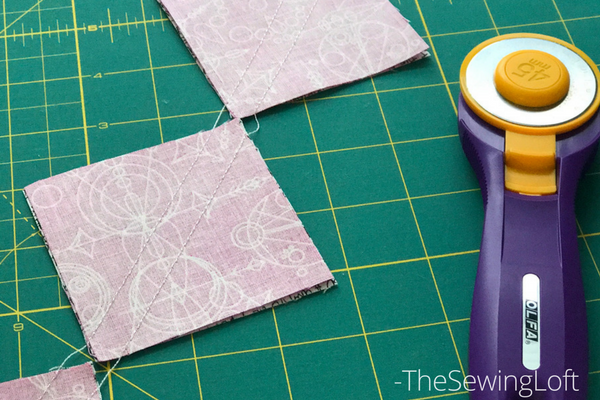 Now, I must confess… I love the look of half square triangles but dread trimming them. Luckily, I have tip that makes the process so much better!
Trimming each HST was a breeze with this RULER…. Check out my quick video and see what I mean!
Once you have all your units stitched, trimmed and pressed it's time for assembly. The block comes together very fast!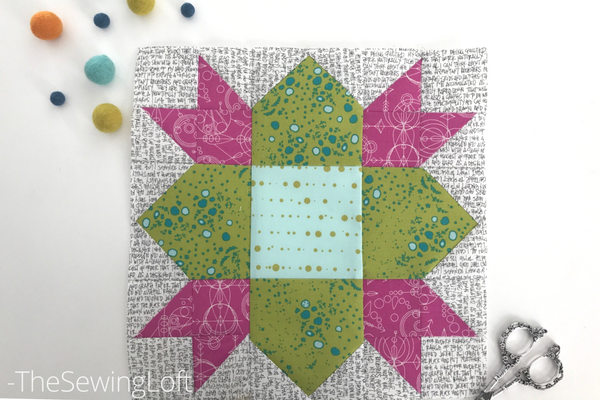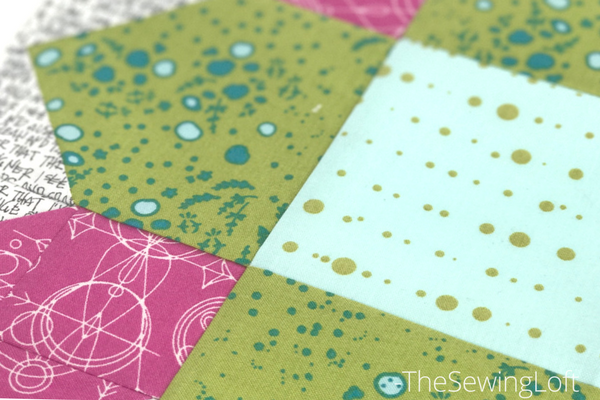 Before you head off to make your blocks be sure to check out Amy's pressing tip here. Then you are good to go! Remember, you will need to make 3 Wildflower blocks for the Heartland Heritage pattern and we want to see them. Be sure to share a picture of your finished block with us here.

ps- don't have the pattern yet and want to join the fun?  You can order Heartland Heritage here. 
Hello! Are you new here?

Do you want to learn more about sewing? If so, be sure to sign up for our newsletter HERE and never miss a stitch! Daily Sewing Tips, Everyday Projects and Fantastic Inspiration delivered straight to your mailbox!

Bonus– free download with newsletter sign up.

Feel free to connect with me on Facebook, Pinterest, or Instagram.  I look forward to getting to know you and stitching up a storm!