It's time to start kick off the Heartland Heritage virtual quilt along with the Wildflower block.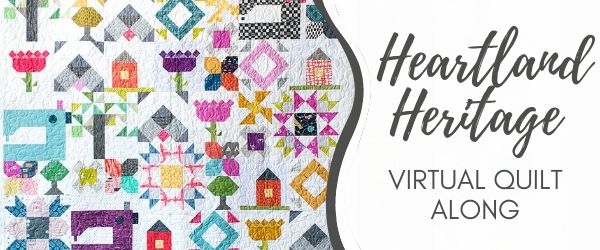 This block is all about half-square triangles and creating perfect points. To help get you started on the right foot, I'm sharing a few of my favorite tips and a few block examples for color inspiration.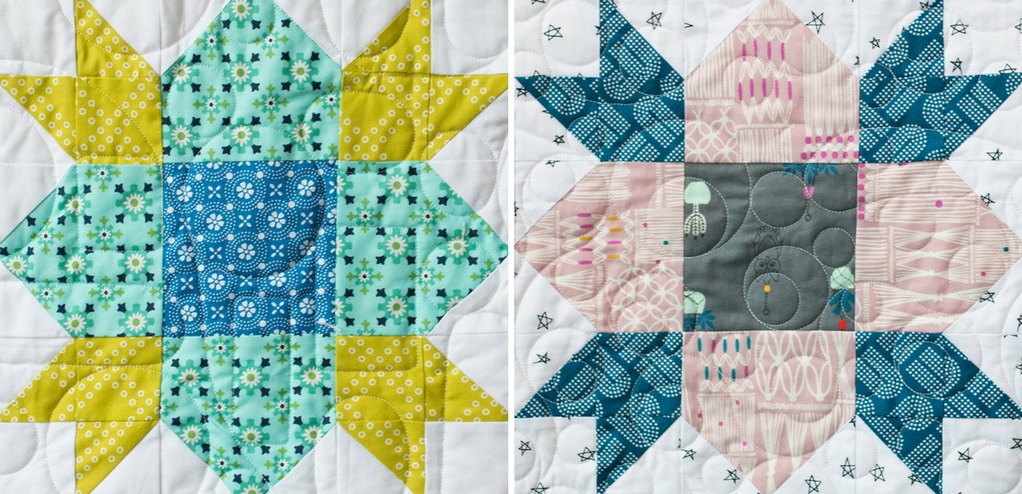 When using a low-volume print for the background, the sky's the limit when it comes to color combinations. That means that pretty much anything goes. So go ahead and reach for your favorite colors, I just suggest that you keep the basic principles of the color wheel in mind. This will help keep you on track and make your blocks pop with style!
It is also important to keep color values top of mind. Meaning, if you are working with dirty or grunge colors to not mix them with pastels. This will help give your quilt blocks a cohesive outlook.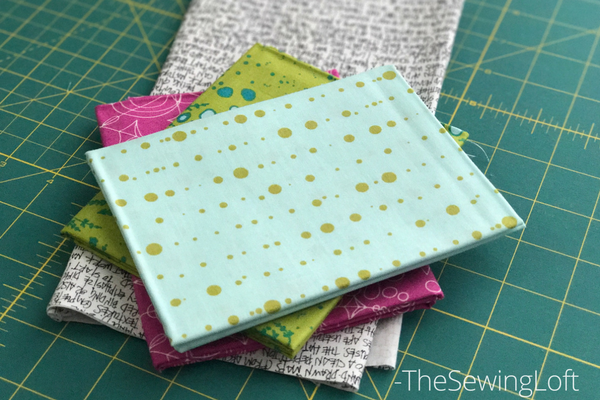 From my pile of scrappy sunshine, I selected 4 amazing fabrics. I just love the way the colors bounce off each other. Now normally I would let my OCD take over and figure out what direction the text background fabric needed to be cut & placed in but I decided to just go with it. This will be a complete challenge for me and I truly hope I can work through it. (no judging!)
Heartland Heritage Wildflower Block
Now, it's time to get this special block started. For those of you who are just joining the Heartland Heritage virtual quilt along now, be sure to click here for the faqs and pattern information.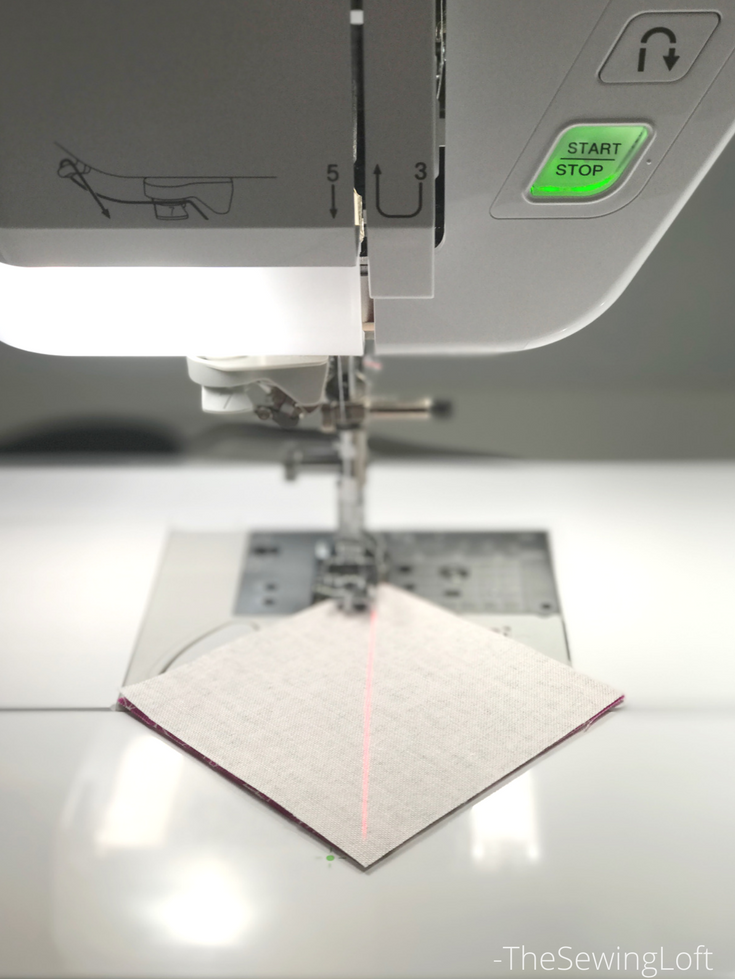 As I mentioned, the block consists of a few different units including half square triangles. With the help of my Baby Lock Destiny II, I was able to skip drawing a line from corner to corner. Instead, I engaged the guide beam feature and put the pedal to the floor. Stitching units together with chain piecing.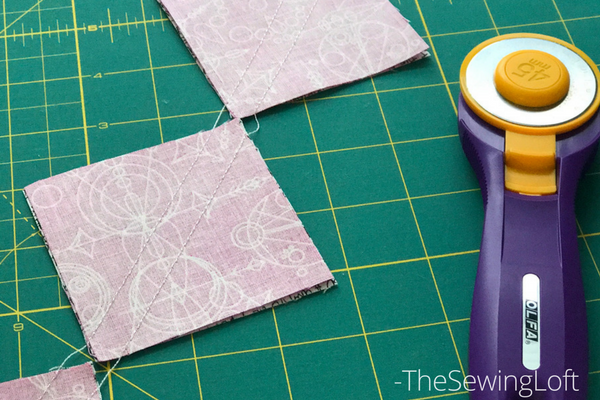 Now, I must confess… I love the look of half-square triangles but dread trimming them. Luckily, I have a tip that makes the process so much better! Allow me to introduce you to the Clearly Perfect Slotted Trimmers. Now, while this tool is not needed to complete the Wildflower block, it will certainly make it easier to stitch together and perfect those points.
Seriously, trimming each HST was a breeze with this RULER… Check out my quick video and see what I mean! The ruler can be purchased at your local quilt shop or here online.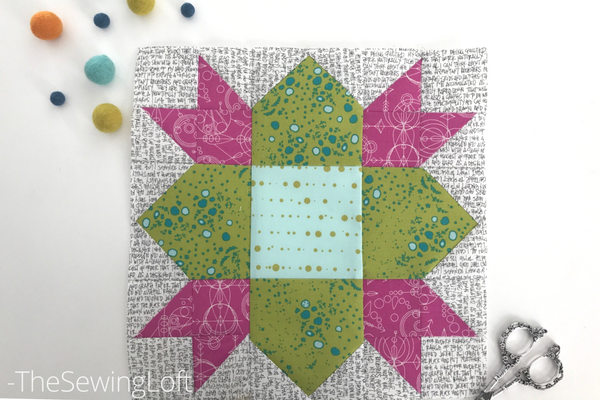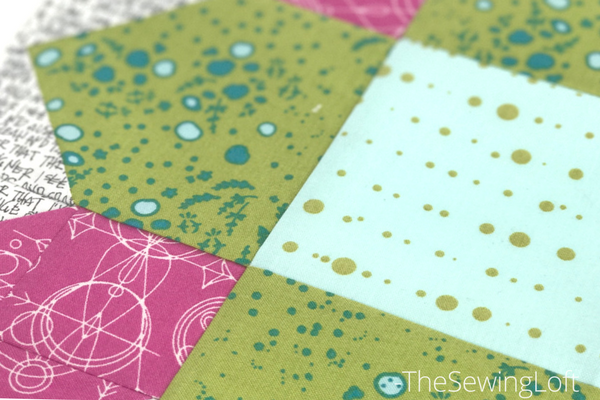 Once you have all your units stitched, trimmed, and pressed it's time for assembly. The block comes together very fast! You will need to complete 3 Wildflower quilt blocks to complete the Heartland Heritage quilt top.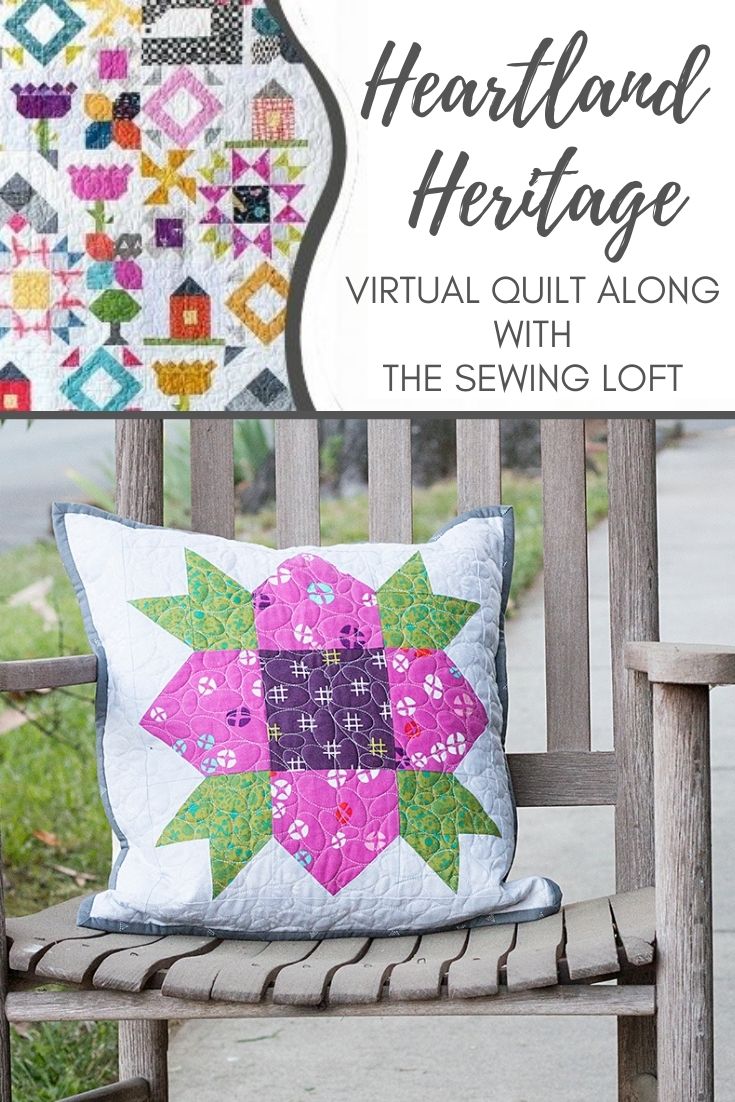 Now, don't forget, I want to see your finished blocks. Please be sure to share a snapshot or two in my scrap happy community or on social media with the hashtag #TheSewingLoft. This way,  I can see and celebrate your latest sewing success!

ps- don't have the pattern yet and want to join the fun?  You can order Heartland Heritage here.