Sewing Summit Wrap Up

Workshops at The Sewing Summit were jam-packed with fun hands on projects.  The work rooms were filled with Baby Lock machines for all to use.  Honestly, if you were on the market for a new machine this was perfect.  You could "test drive" a machine with real life projects.  Not just that small scrap fabric that you brought to your local dealer.  During the conference, I was able to take a variety of classes.  Including a quilting class with Amy Ellis.  We did several different types of blocks and it was really fun.  This type of stitching is a whole new world for me and she was so patient.  Just a pleasure!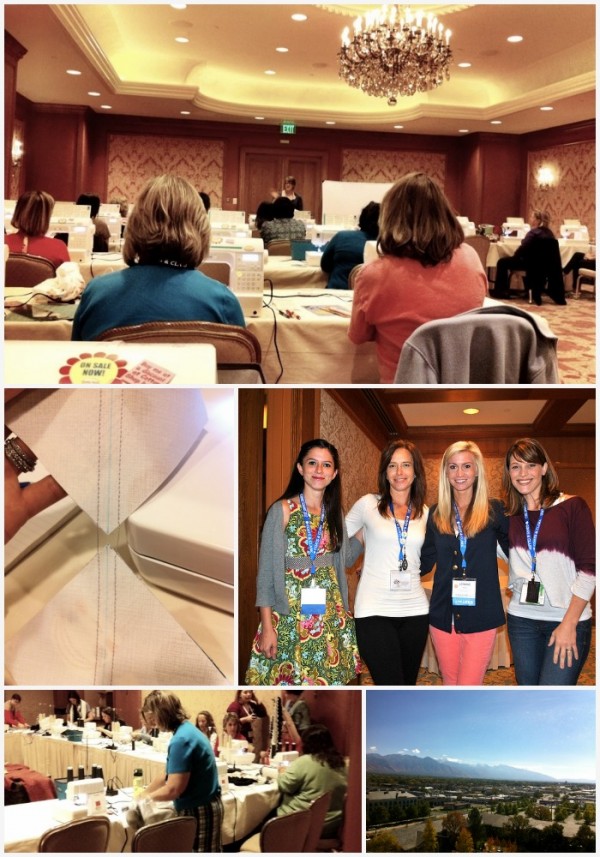 After a long day of stitching, it was time for my first "swap"! It might sound silly but I was super excited and honestly, nervous.  What if the person who received my bag did not like it?  I was feeling the pressure.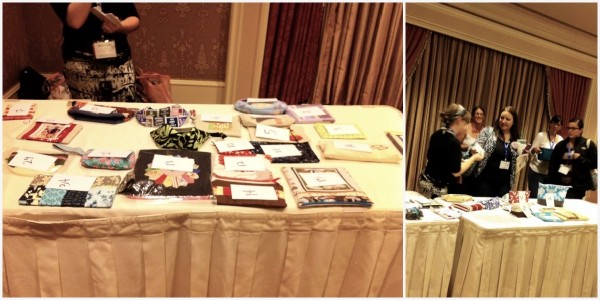 I wrapped the night up with a Girl's Night Out that was over the  top.  Jessica from Me Sew Crazy organized this amazing night out for us to all get together and connect.  It was so much fun to meet so many talented stitchers that I follow on-line.  Jessica has a keen eye for the details!  She thought of everything from personalized tags to handmade goodie bags. Pure eye candy!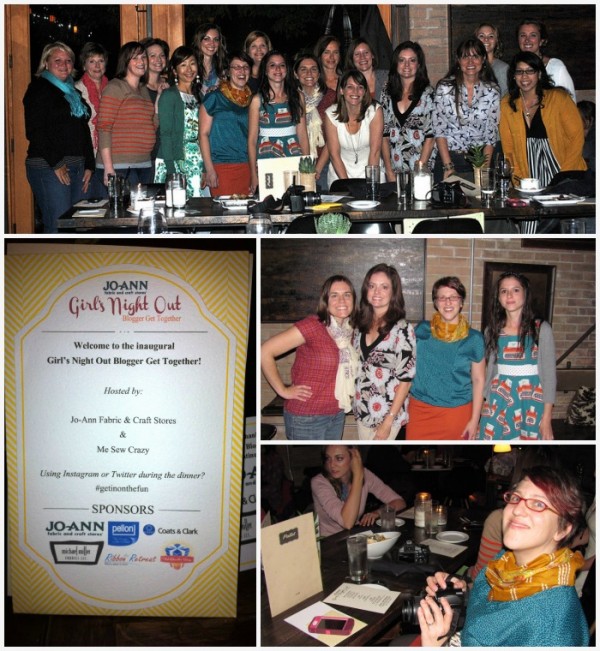 On the last night we all had a chance to sit back and relax.  We walked around, found some crazy flags that I guess are used to cross the roadway (new one for me.) and enjoy some of the local fare.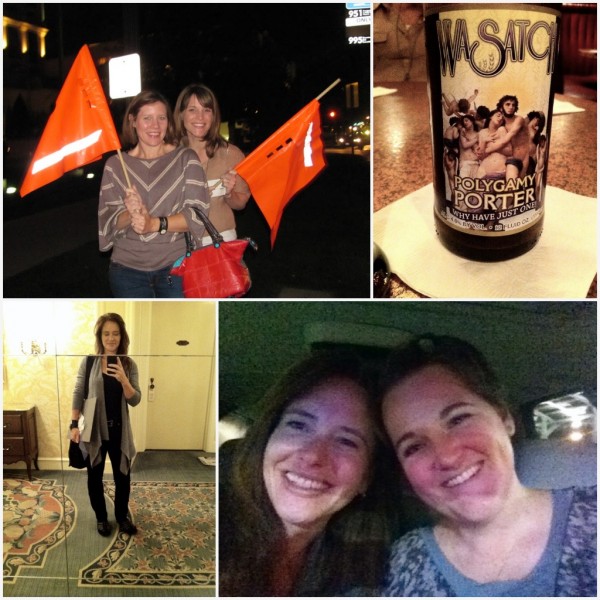 The lighting was not perfect for picture-taking but I think you get the idea.  The weekend was jam-packed and tons of fun.  If you love to sew and I know you do, this conference is something to look into for next year.  You do not need to be in the blog world or a pattern maker to attend.  The Sewing Summit has something for everyone.
Interested in learning more about some of the amazing new peeps I met?  Well, stop by and say hello for me!