Sewing Summit Recap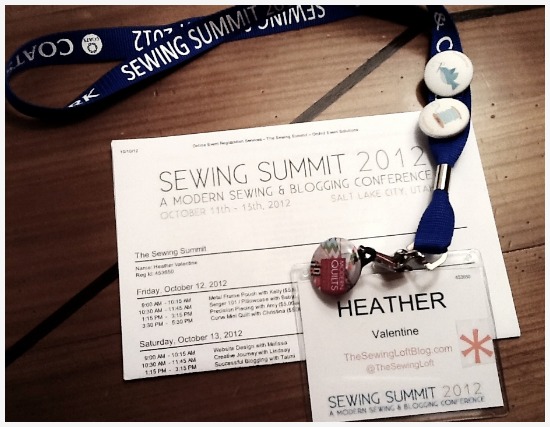 I am back home from The Sewing Summit and to say that I enjoyed myself would be an understatement!  This past weekend was jam-packed with vintage treasures, amazing mixers, late night stitching and tons of new friends!
Even though I needed to get up at the crack of dawn (actually before at 4am) for my flight, I was ready to go once I was wheels down in Salt Lake City.  Upon arrival I went straight into a vintage scavenger hunt with the girls!  Melissa was the trusty driver and clearly knew where to find the "goods"!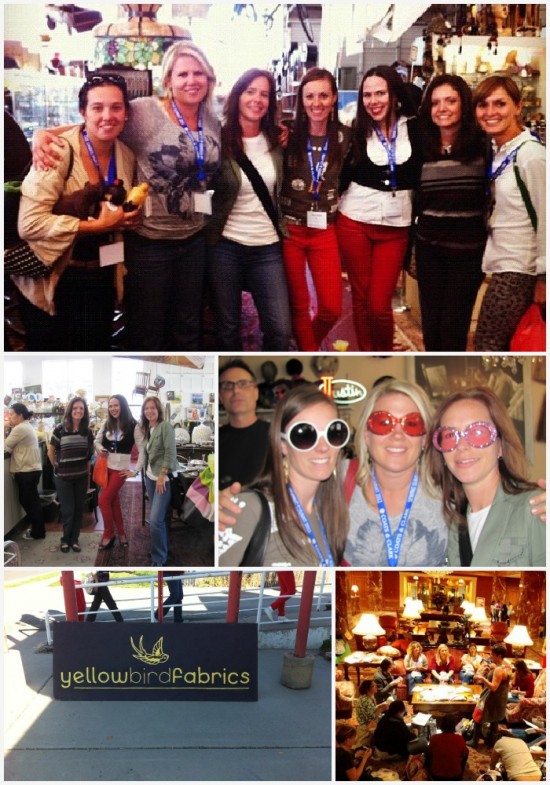 We even stopped by to say hello and check out a fun local fabric place.  I think everyone came home with a few fab finds.  I picked up a fun dress that I intend on transforming into a bag. (sorry to say, no photo, it's still in transit.)  Partners in crime from left to right:  Maria, Lisa, Melissa, me, Katie,Veronica, Carrie 
We wrapped up the day with a mixer courtesy of Craftsy, dinner on the town and a late night hand embroidery pop up class with my newest bud- Rachael. (Love her! Every time I turned around she was wearing something fabulous that she made and helping others learn how to stitch, good peeps.)  I even got the chance to help the folks at Baby Lock set up the sergers.  It was a packed day!  To tell you that I went to bed fully exhausted on the 1st night was a clear understatement but I knew that there was still more Sewing Summit to come!
Tomorrow would be a day filled with hands on classes, meeting new friends, my first official swap and so much more.  The Sewing Summit was shaping up to be so much more that I expected and super fun!