It's Wednesday and I wanted to share some work in progress.  Some of mine and some of yours.  Each week our community continues to inspire and amaze me!
 Your Work In Progress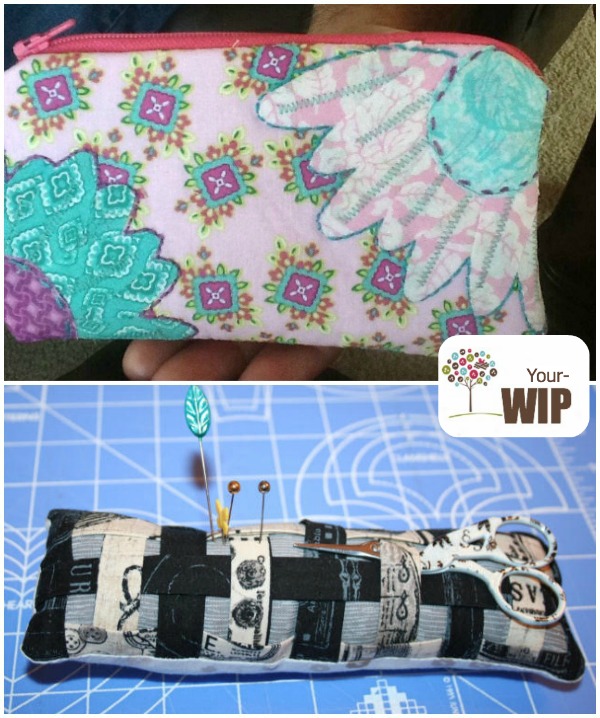 Becky shared her version of the flower zipper pouch pattern and I just love the colors she selected.  If you missed it, click to download a copy of the flower zipper pouch here.
And do you see how perfect that woven pincushion is?  Debra shared here project on Flickr.  You can grab the full instructions here.
My work in progress – well, it's not all that impressive from a stitching perspective.  I have been preparing for teaching at Sew South later this month. Can not wait!  If you're attending please, Please, PLEASE leave me a note.  I want to see a few friendly faces in the crowd.  Here is just a sneak peek of what I will be making.
Work In Progress Sneak Peek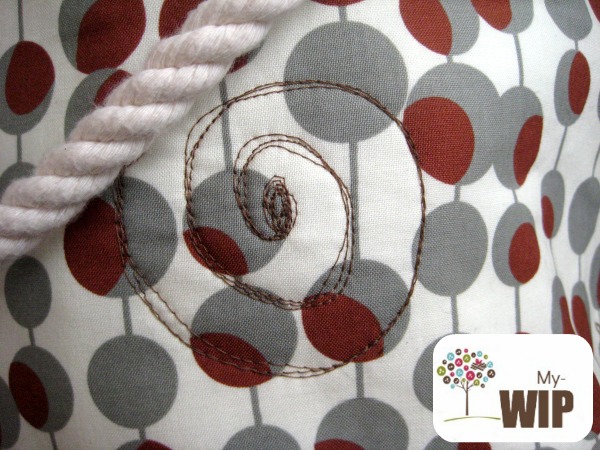 Did you see that free motion stitching? After that pillow project, I am totally hooked!  This project will be coming soon.
I can not tell you enough how much your projects make me smile.  Seeing your interpretations of the patterns, fabric selections and the skill level just blows me away every time.  So please, keep them coming.  They are what I call happy mail!  You can share them on our Facebook wall or in our flickr group anytime.
Plus, this week I am working on a ton of future things for the blog and our sewing community.  I would love to hear your thoughts on giveaways.  Do you prefer fewer giveaways with big mamma prizes or more giveaways with smaller to mid sizes prizes?  Your thoughts are greatly appreciated!

Hello! Are you new to The Sewing Loft?

If so, I'm glad you stopped by and hope that something has inspired you to keep your needle moving!  Don't miss a single project and subscribe via email HERE! Bonus- free embroidery pattern with newsletter sign up.  Another great way to connect with me is via Facebook, Pinterest, Twitter, Google+ or Follow my blog with Bloglovin.  I'm looking forward to getting to know you and creating together!