I'll bet that when you were young you never really thought much about Dad's tie. Nope, it was a thin little accessory that he wore to to work or on special occasions but look at them now and you can see that these little neckties are a wonderful source of fabric. The tiny prints, and the rich colors of the silk make them fun to work with, but what can you make with that small amount of fabric. Here are 13 creative ways to reuse men's ties.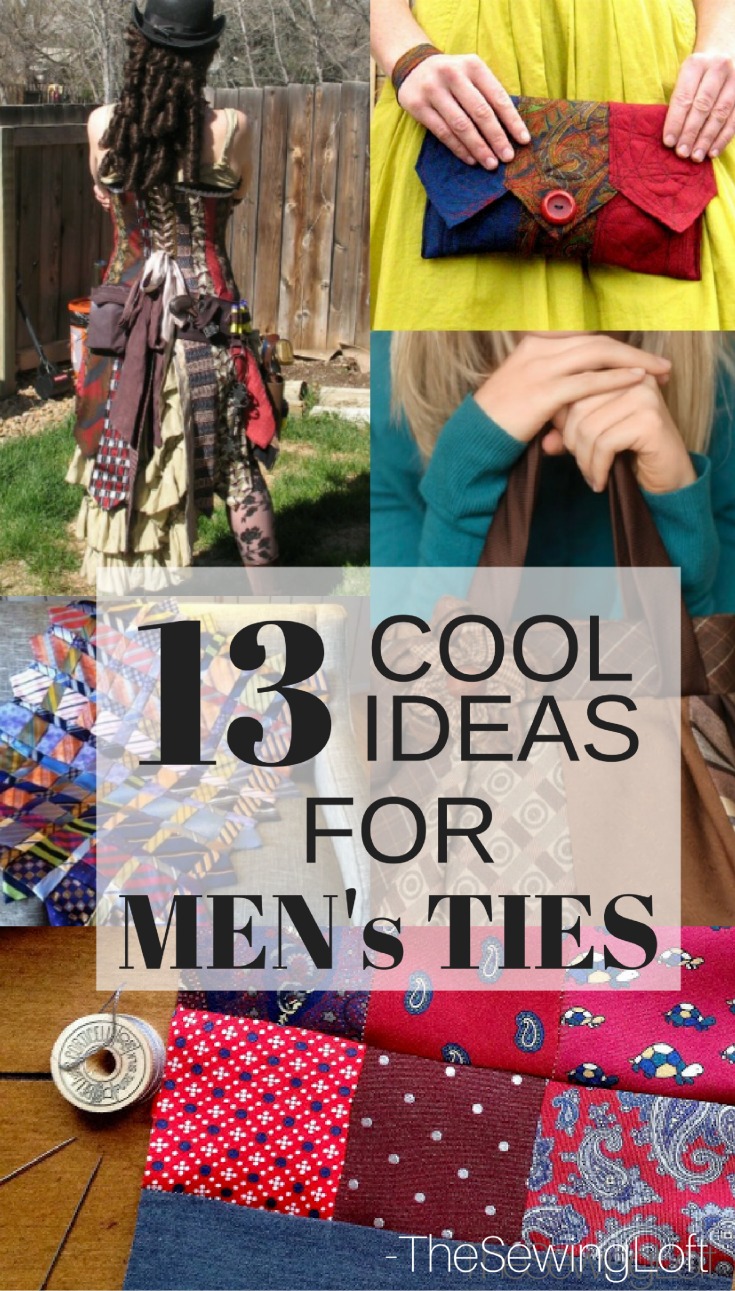 13 Creative Ways to Reuse Men's Ties
---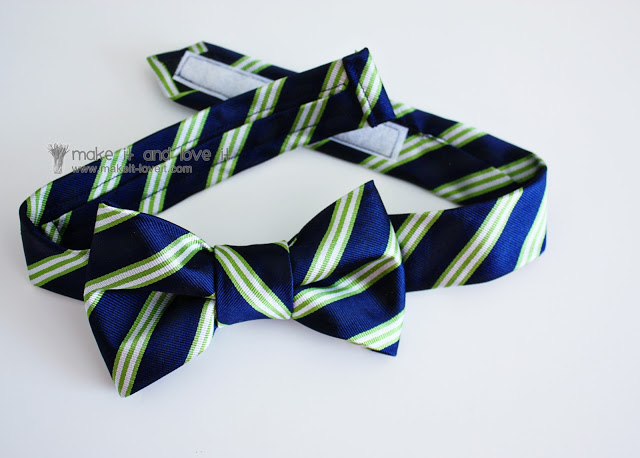 What do you do when you need a bowtie but only have neckties? Make one from a tie of course!
---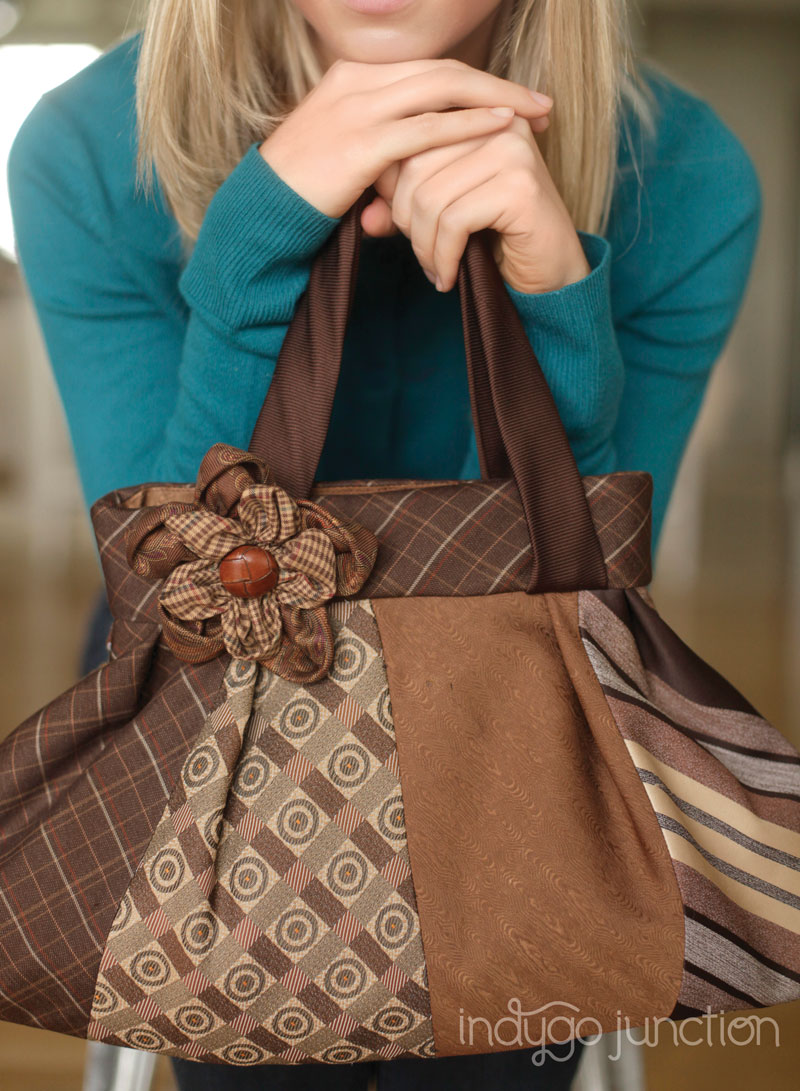 So many beautiful ties out there. No better way to show them off than a beautiful handbag.
---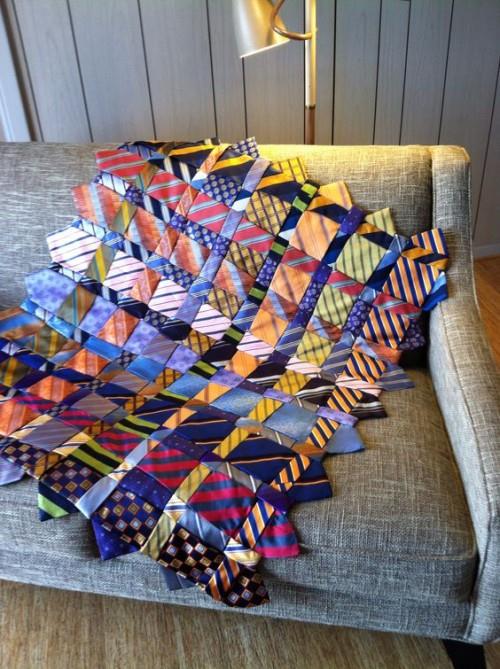 Making a memory quilt by using your relative's old ties is a wonderful keepsake to have.
---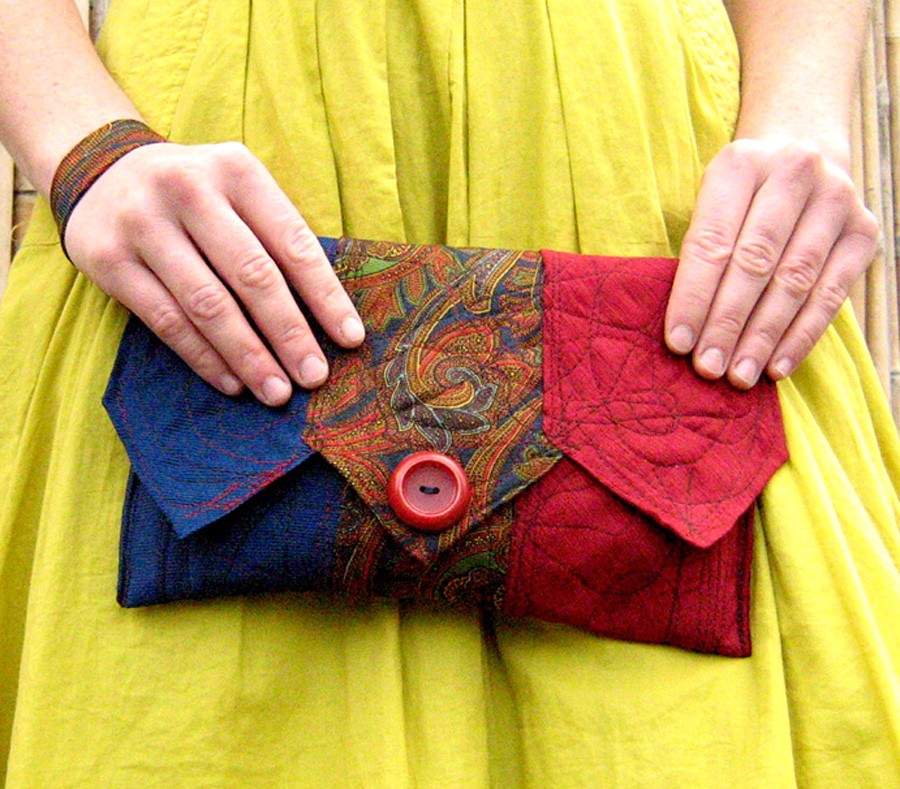 Remember those stylish ties from the 70's? A clutch like this one is the perfect way to give them a second life.
---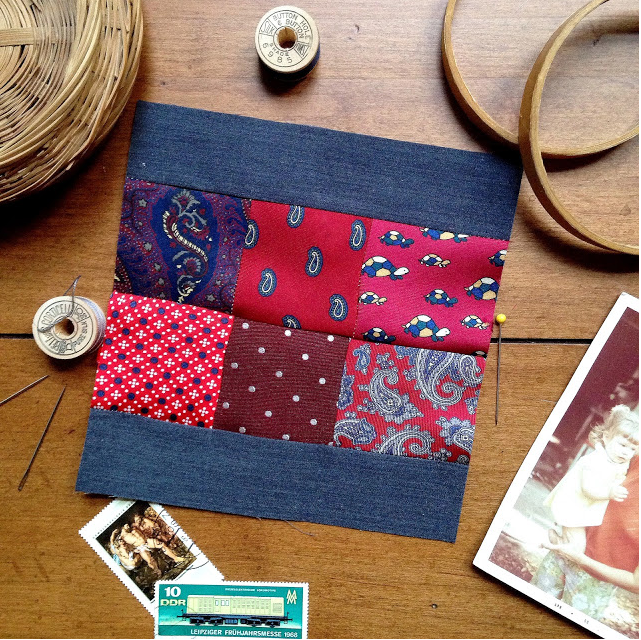 5. Quilt Blocks
Turn those luscious prints into a fantastic quilt!
---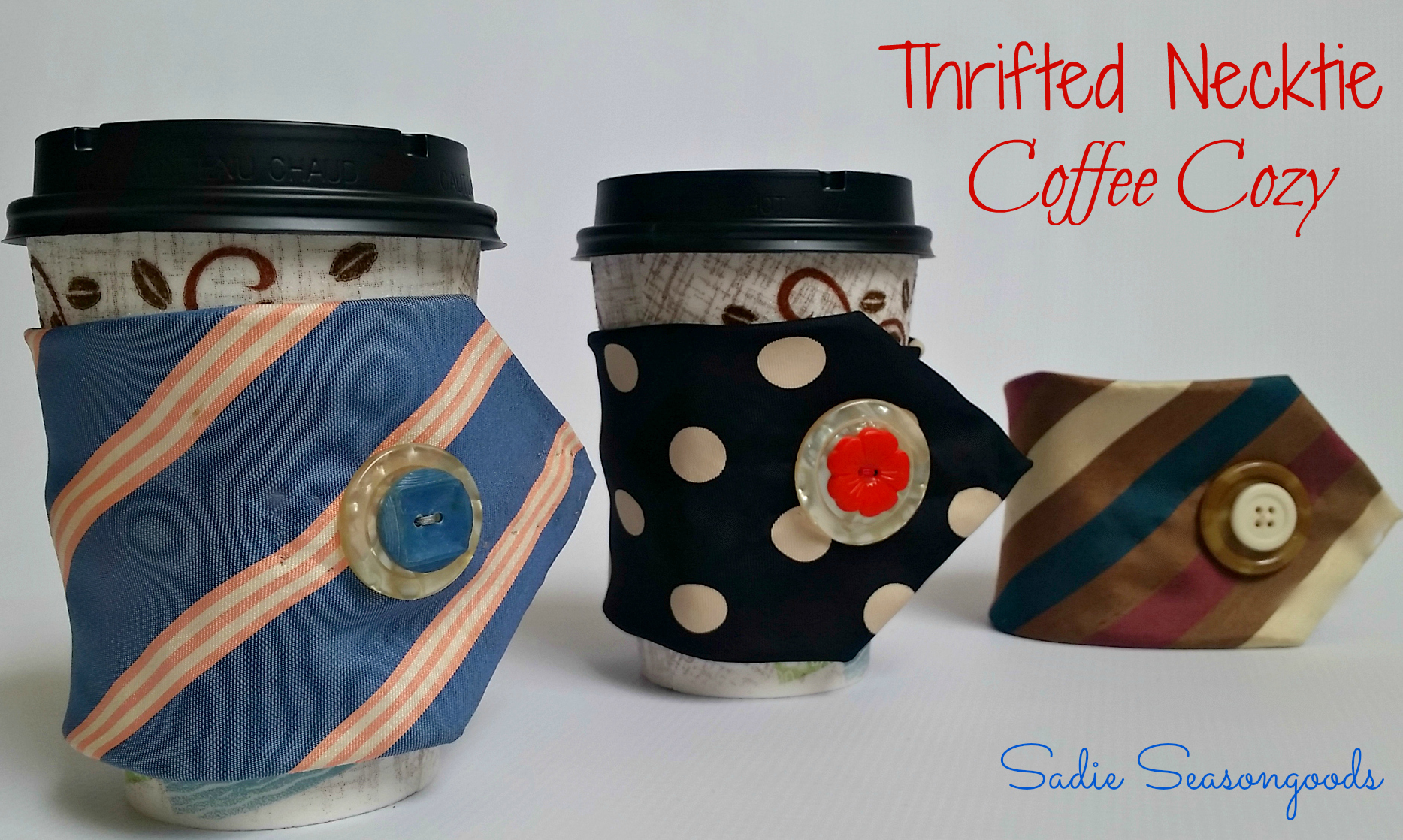 6. Coffee Cozy
A perfect project for those of us who need that morning cup of coffee on our way to work. Aren't they simply adorable and so simple.
---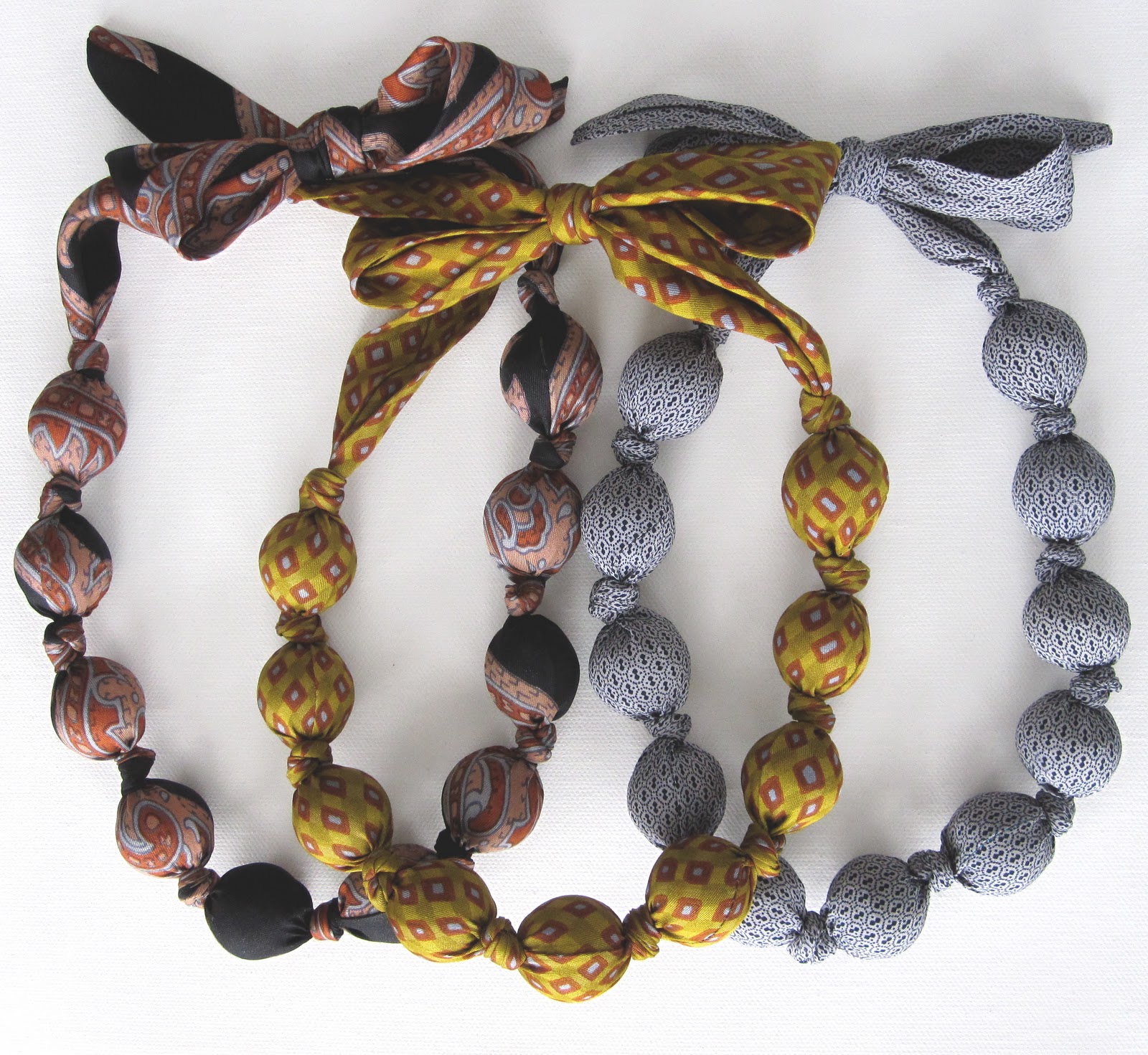 7. Tie Necklace
A great way to show off the beautiful prints and have a stylish accessory for your wardrobe.
---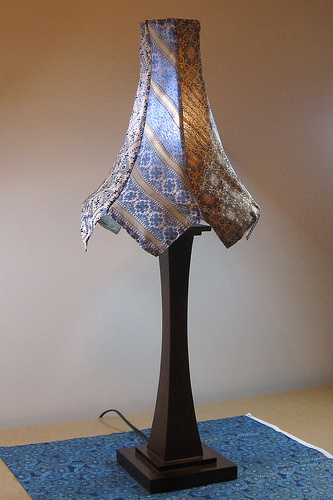 Who would have guessed that ties are the perfect shape for a lampshade.
---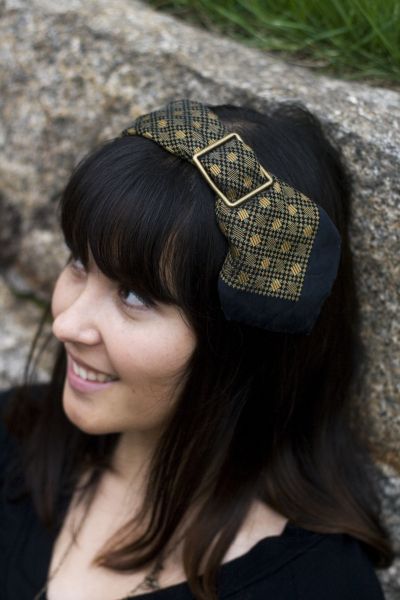 9. Headband
Such a chic and simple hair accessory.
---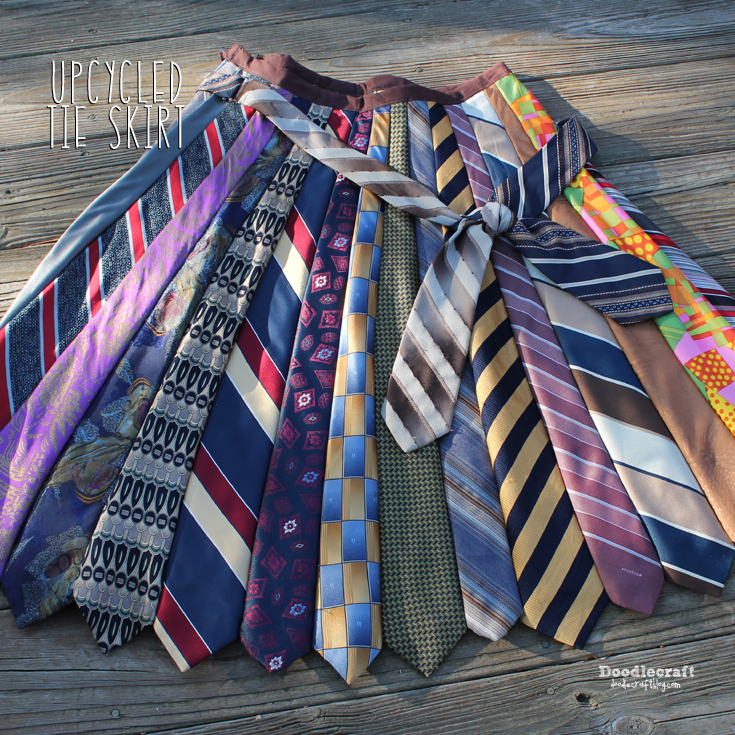 10. Skirt
A great "Father Inspired" skirt to showcase all those old ties dad has received over the years.
---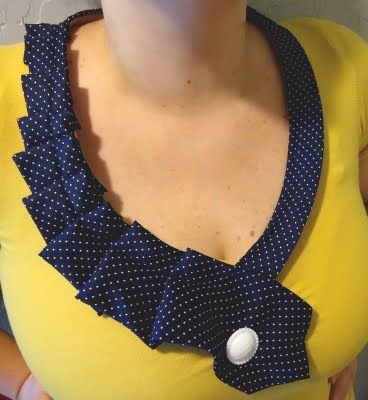 Move over boys, ties aren't just for you anymore!
---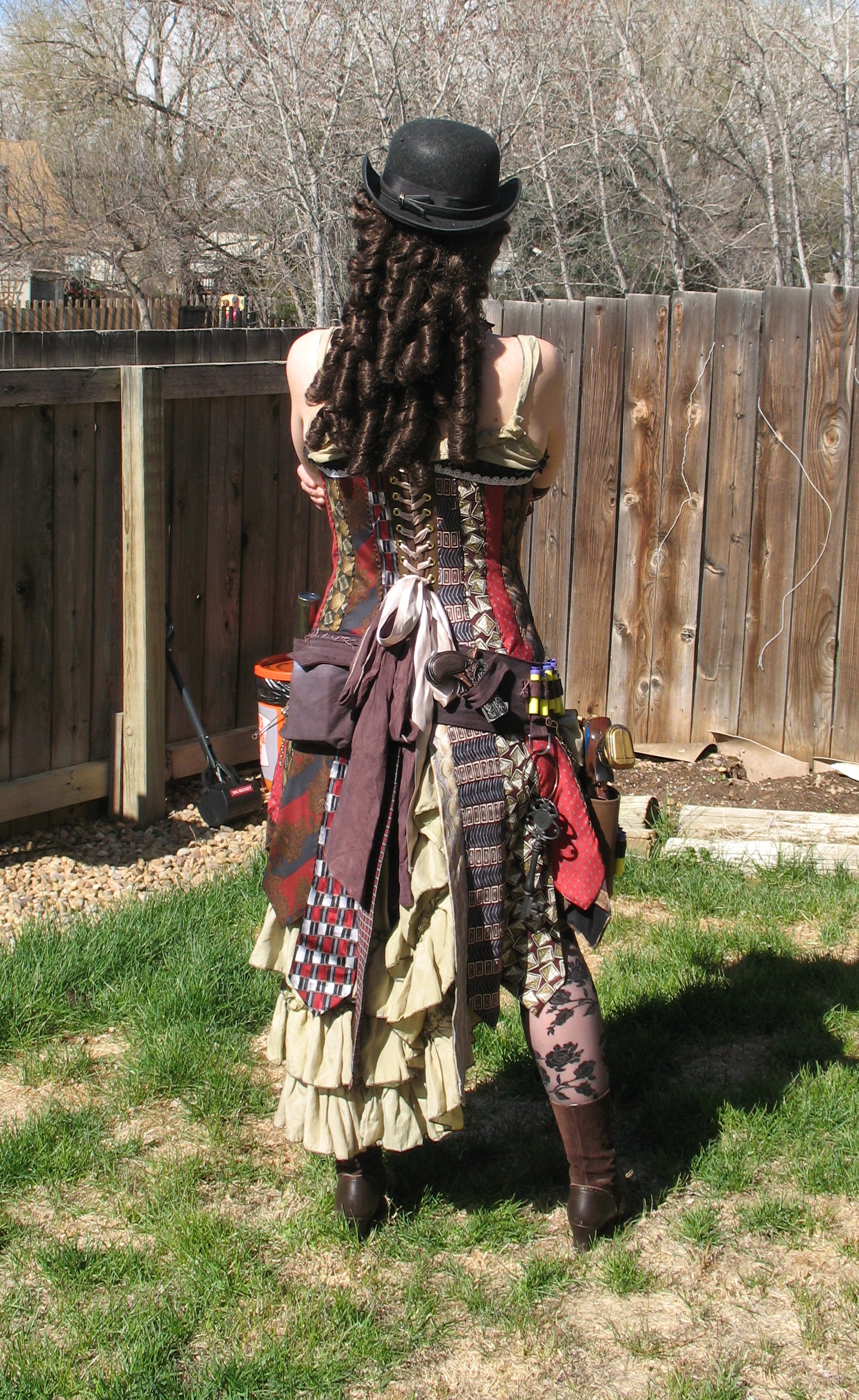 How amazing is this dress! You would definitely turn heads wearing this masterpiece.
---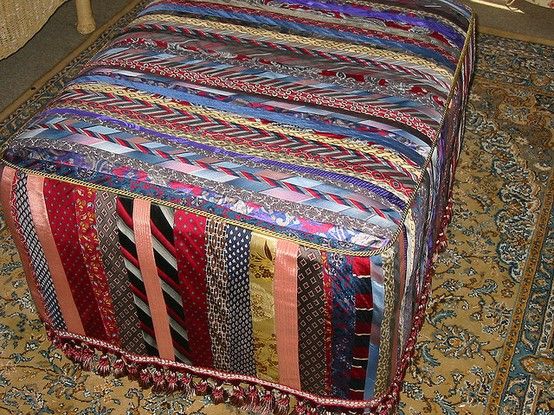 13. Ottoman
This would be a perfect showcase piece in a family room. A great conversation piece when company comes over.
---
Next time you are at the thrift store remember to pick up a few of the beautiful neckties and see what fun things you can make with them. I know I have been inspired to start using them for a few fun projects!

Hello! Are you new here?

Do you want to learn more about sewing? If so, be sure to sign up for our newsletter HERE and never miss a stitch! Daily Sewing Tips, Everyday Projects and Fantastic Inspiration delivered straight to your mailbox!

Bonus– free download with newsletter sign up.

Feel free to connect with me on Facebook, Pinterest, or Instagram.  I look forward to getting to know you and stitching up a storm!