By now I think it is pretty clear that I like to use all of my fabric and boy, oh boy do I mean all! I save every little bite of scrap fabric in a basket and when it fills up, I know it is time to get creative.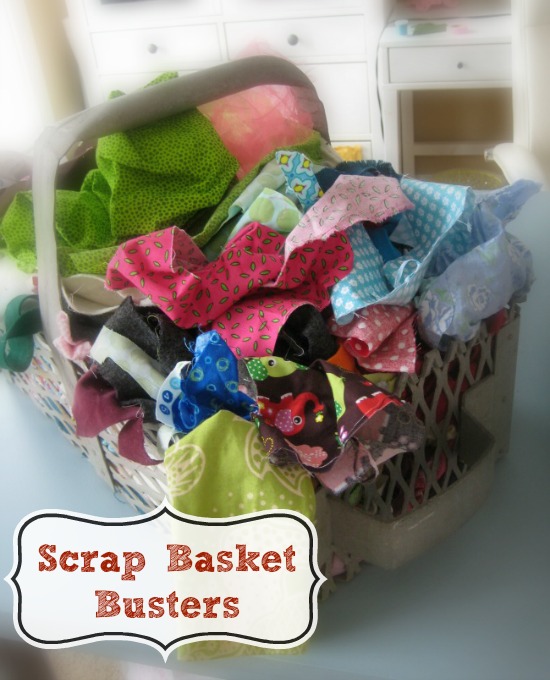 I've turned small scraps into yardage, small fabric bits into birds, mailed fabric postcards and even created a gift card holder from scraps of ribbon. Clearly, I have declared scrap fabric a challenge and am enjoying every little bit of it!
So, I dare you to take the challenge with me and reclaim all your fabric scraps.  Here is a round up of my scrap fabric projects in one place.  Believe me, this is a post that you will want to pin, because I can assure you there will be more added!
So let's just see how bad it is…my scrap fabric obsession, that is.
Scrap Fabric Projects
So…do you agree I may have a bit of an issue?  I just love creating scrap fabric projects!  And the bonus is that all of  these scrap fabric projects are easy to make and quick sewing.  Many are even child friendly.
If you're still looking for more inspiration be sure to check out my monster Pinterest board. I'm pinning new scrap fabric projects everyday!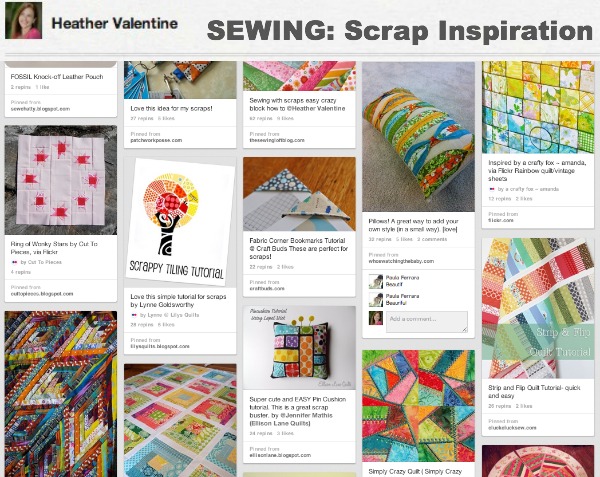 How about you?  Have you stitched anything using small fabric scraps?  If so, I would love to see!  Just leave a link in the comments below!

Hello! Are you new to The Sewing Loft?

If so, I'm glad you stopped by and hope that something has inspired you to keep your needle moving!  Don't miss a single project and subscribe via email HERE! Bonus- free embroidery pattern with newsletter sign up.

Another great way to connect with me is via Facebook, Pinterest, Twitter , Google + or Follow my blog with Bloglovin.  I'm looking forward to getting to know you and creating together!