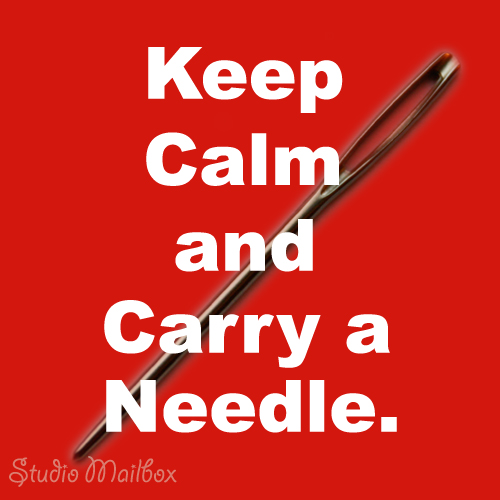 Keep Calm- Sewing Humor
Hi everybody, it's TJ from Studio Mailbox here jumping in with your monthly MEME.
Ok, ok ok — all the "keep calm" stuff.  Is it sew overkill?  Has it been done to death?  Are you guys sew sick of seeing these?  Is there anything that we haven't been keeping calm about?  Keep calm and eat from the 5 food groups?  Keep calm and put one foot in front of the other?  Keep calm because *surprise* tomorrow's another day!  Keep calm people, I'll stop this.  Keep reading, you might just enjoy the rest of this post.  Keep with me here I promise it will get better.  Keep giving me a chance even though this is going nowhere.  Keep it up TJ you are wearing out your welcome.

MY LATEST VIDEOS
I did like this one though because it makes me think of all those times when a hole is blown in a pair of trousers and a needle has saved the day.  Think of all the personal attendants who know to carry a needle for the wedding of their dear friend.  Think of all the kids who wreck some cheap and crappy toy that was rescued with a few stitches with our faithful companion the needle.  Who saves the day when our little ones run to us with a hand or foot that's been gouged with a sliver?  Mr. Needle, that's who!  How many sweater snags does it take to fall in love with the tool that tugs them to the backside of the garment where they live happily ever after?  Think about it.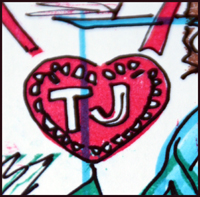 Never underestimate that slender little shank of metal.
Keep calm and stick it in your pincushion my sewing friends!
Before I take a bow and leave, I want to be sure and invite you to hop on over to my Facebook page where you can stop by and say hi.  Thanks for having me and see you next month!!  xx tj