Backstitching (by machine) –
noun
stitches sewn one stitch length

backward

on the front side and two stitch lengths forward on the reverse side to form a solid line of stitching on both sides
verb
the act of making backstitches in sewing
Backstitching is often used at the beginning and end of a seam in order to hold the stitches in place. To backstitch on a sewing machine, simply sew 1-2 stitches forward and then put your machine in reverse for 1-2 stitches in order to secure the seam.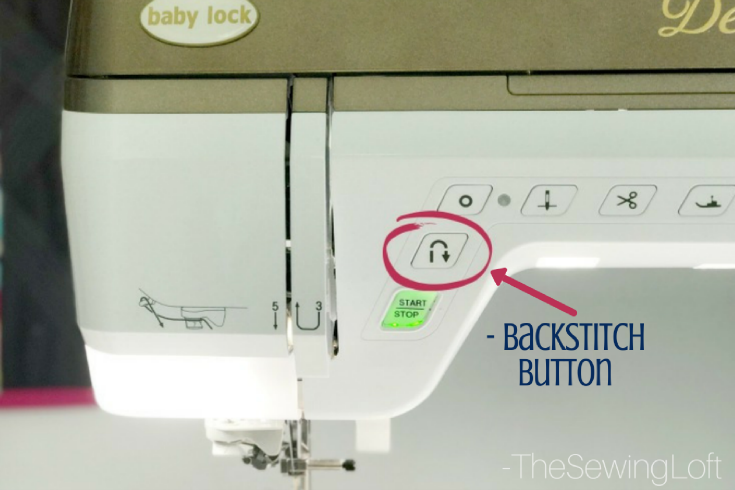 Many machines on the market today have a special button or lever designed for this feature. So be sure to check your sewing machine and manual for it's location.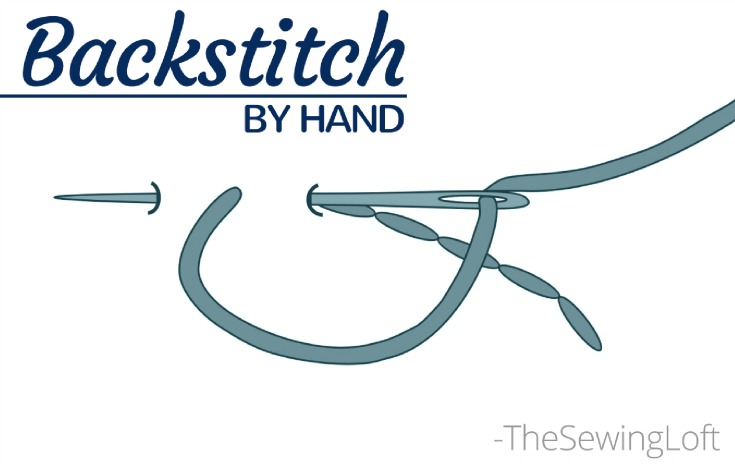 Backstitching (by hand) –
noun
stitches sewn by hand starting in one position and moving backward, then two stitch lengths forward and one back, and so on
verb
the act of making backstitches in sewing
In hand stitching, backstitching gives you a straight line of stitching which is secure and holds its place (as opposed to the running stitch, which may bunch or gather). It is also useful in embroidery to create straight line designs.
Backstitching Stats-
Where:  The automatic feature will be a little lever or button, on your sewing machine. Check your machines manual to see if you have one or if it is in a different place on your machine.
When: Use the backstitch function at the beginning and end of a seam to lock your stitch in place.
Quick Tip: Some machines have this backstitch function as a built in feature on a stitch pattern. Check your machine to see if yours is equipped with this stitch.
Click below for more backstitching projects:
Hello! Are you new here?

Do you want to learn more about sewing? If so, be sure to sign up for our newsletter HERE and never miss a stitch! Daily Sewing Tips, Everyday Projects and Fantastic Inspiration delivered straight to your mailbox!

Bonus– free download with newsletter sign up.

Feel free to connect with me on Facebook, Pinterest, or Instagram.  I look forward to getting to know you and stitching up a storm!