Earlier this summer I shared how much I love spotted bats at night and since Halloween is right around the corner, I think it's about time I add one to my series. This week's new design is a simple Bat quilt block.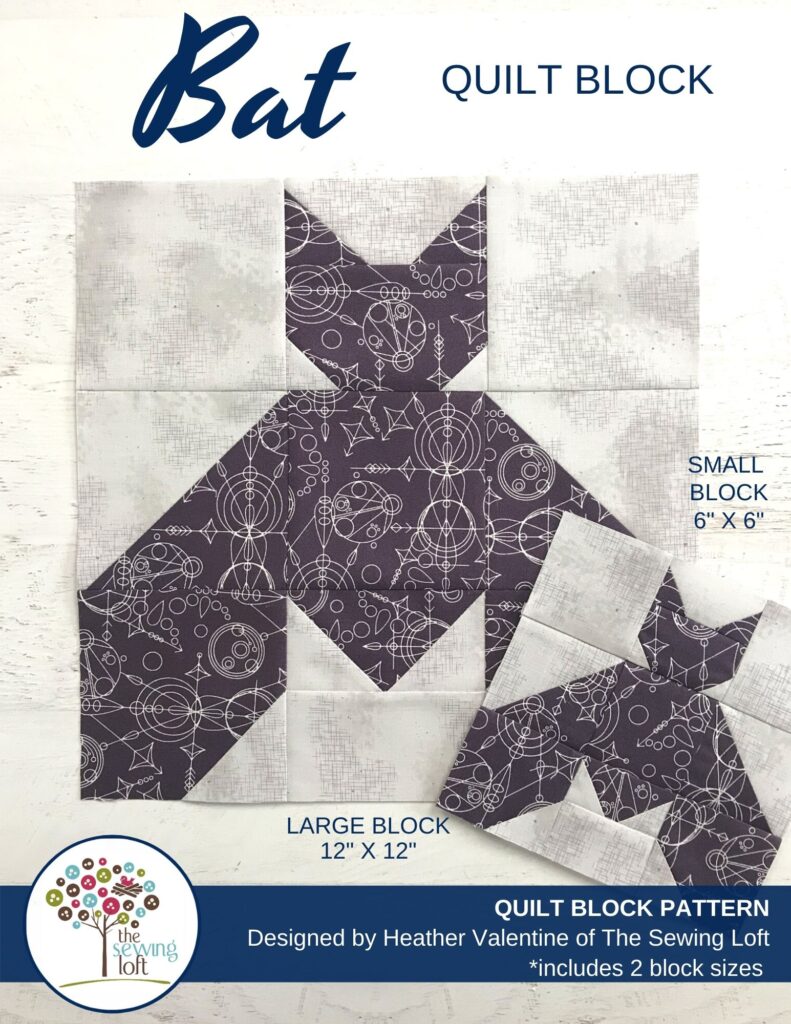 I know that many folks don't like bats but growing up in a very old home, I had the pleasure to learn about them at a very young age. My lessons were up close and completely personal!
You see it turns out that we had a colony living within the eves and one night a wayward stray came into the house by way of the chimney. It made it's way into my room and the family cat sat on guard crying to alert my folks.
Fast forward to a scene out of a scary movie and the stray was captured with a fishing net. Let's just say that I can not confirm or deny that the stray came to school with me for show & tell.
Bat Quilt Block Details
The Bat quilt block is available in two finished sizes that measure:
6″ x 6″ (15.2 x 15.2 cm)
12″ x 12″ (33 x 33 cm)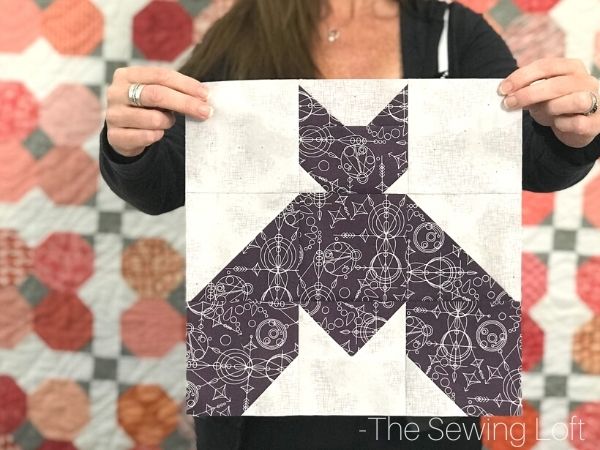 Materials & Supplies:
Assorted Scraps: Black/Purple, and Gray Prints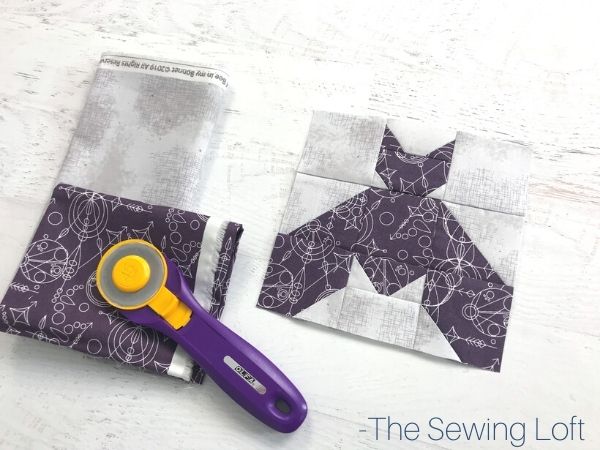 This block is super easy to make but the 6″ block does have a few smaller pieces. To help keep you on track, I put together a quick assembly video.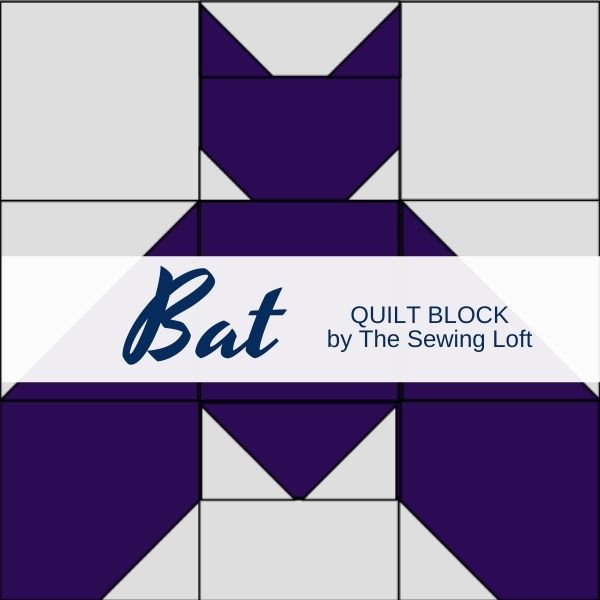 The Bat quilt pattern is available for free until September 17, 2020, after that it will be available for purchase in the shop. Just click the button below, add the pattern to your cart and follow the prompts for check out.
PIN THIS BLOCK
Since the Bat block is more of a seasonal theme, I suggest you take a minute and PIN THIS to your favorite quilting or Halloween board on Pinterest. This way, you can look through your pins for inspiration and remember patterns you already on hand!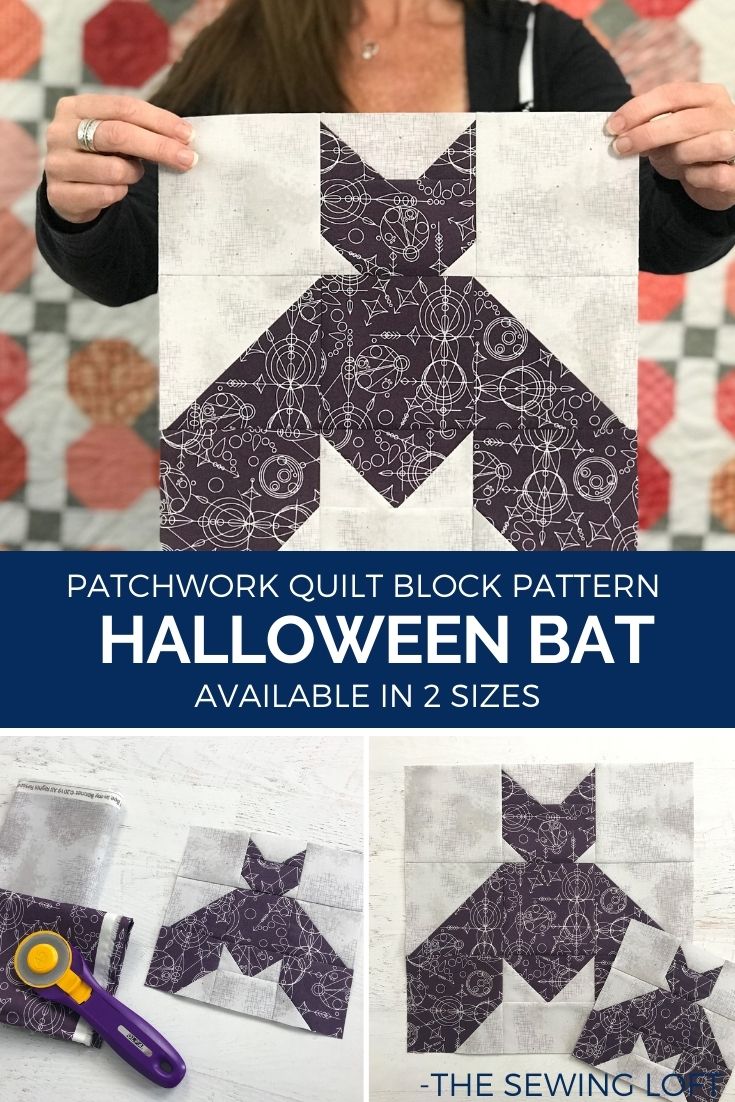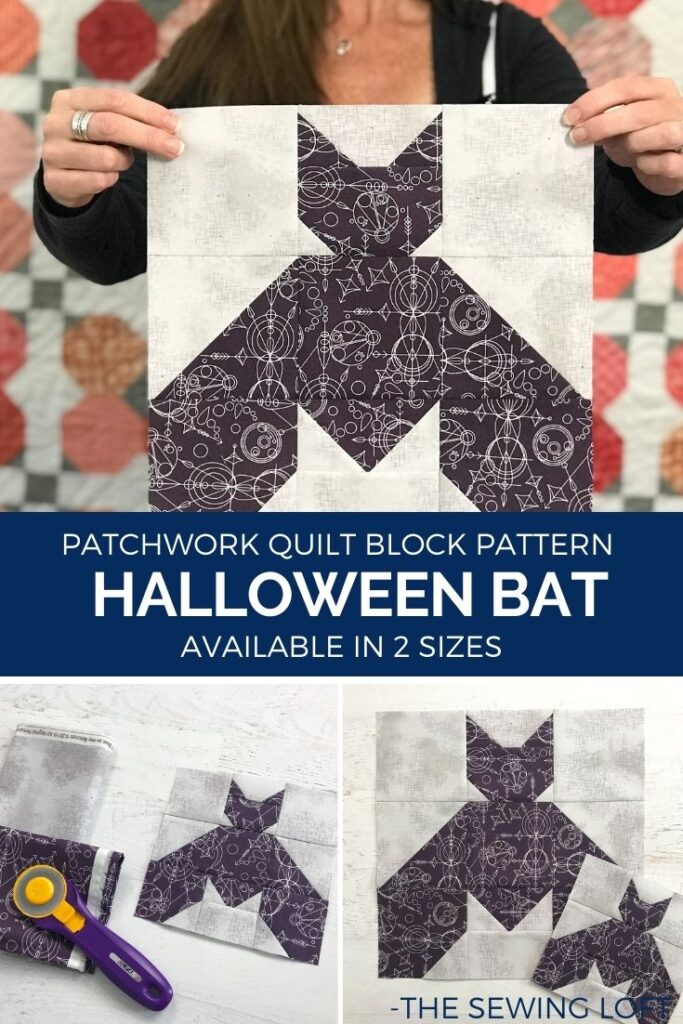 Love the Blocks2Quilt series and need to catch up? Click here to access all of the Blocks 2 Quilt blocks or if you need a few ideas for quilt layouts, be sure to click here for 35 quilt designs.