There is just something fun about carving pumpkins that instantly gets you into the Halloween spirit! So, it's only fitting that I include a Jack O'Lantern quilt block in my blocks 2 quilt series.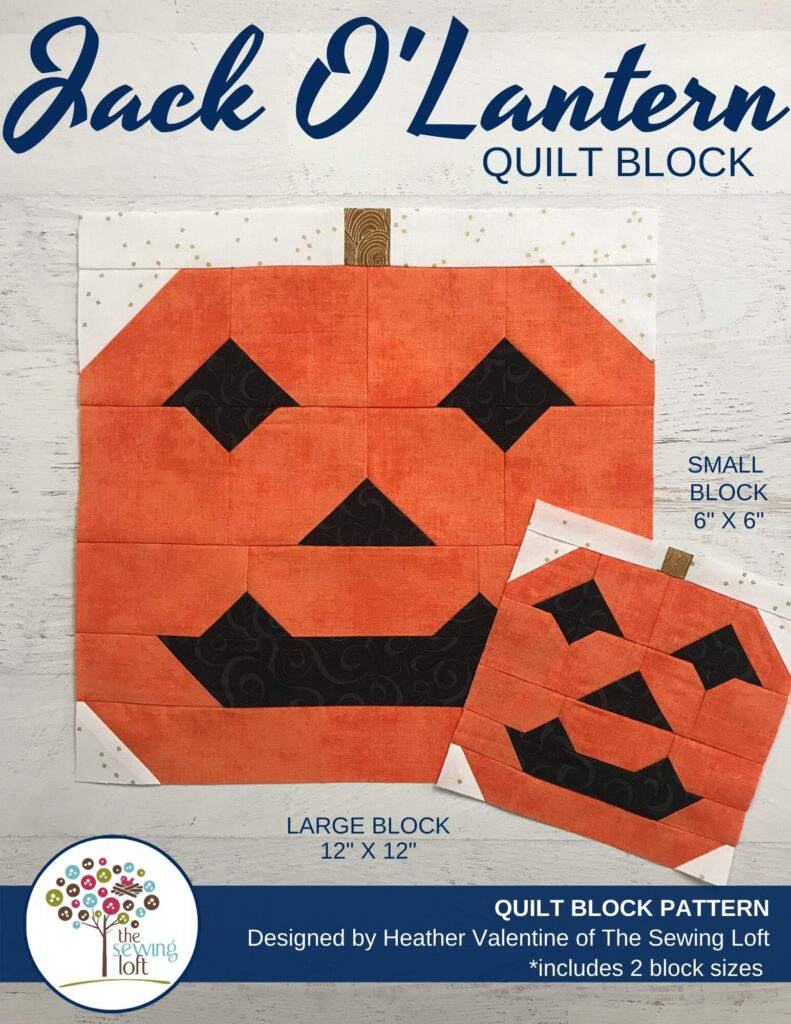 Early in my childhood, the official carving of a Jack O'Lantern became a fun night for the family. Each year we would plan out our design, determine where to place it on the porch, and hope the candle would burn bright. But it was not until years later while working at The Children's Place did I realize how serious folks were about their pumpkins.
Each year we would have a friendly competition among the design team. The level of talent was beyond breathtaking. Folks poured their heart and souls into these pumpkins. From painting to carving, it was all beyond amazing!
Now, I know the average family picks a special pumpkin or two to carve up for the porch but what if our pumpkins could live forever?
Jack O'Lantern Quilt Block
The Jack O'Lantern quilt block is available in two finished sizes that measure:
6″ x 6″ (15.2 x 15.2 cm)
12″ x 12″ (33 x 33 cm)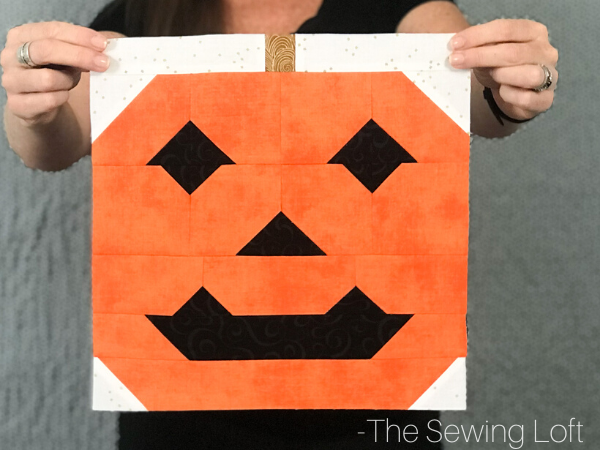 Materials & Supplies:
Assorted Scraps: Black, Orange, Brown and Background Prints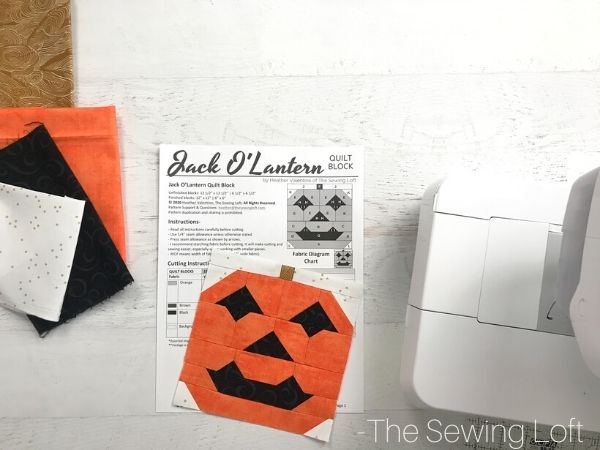 Even though this block is easy to stitch, it's important to understand that the 6″ block has a few smaller pieces. To help keep you on track, I put together a quick assembly video.
One of my biggest tips to help keep you on track while stitching this block is to work in rows. I like to lay everything out and line up my matching squares. Then I can just sit at the machine and sew without fear of mixing blocks up.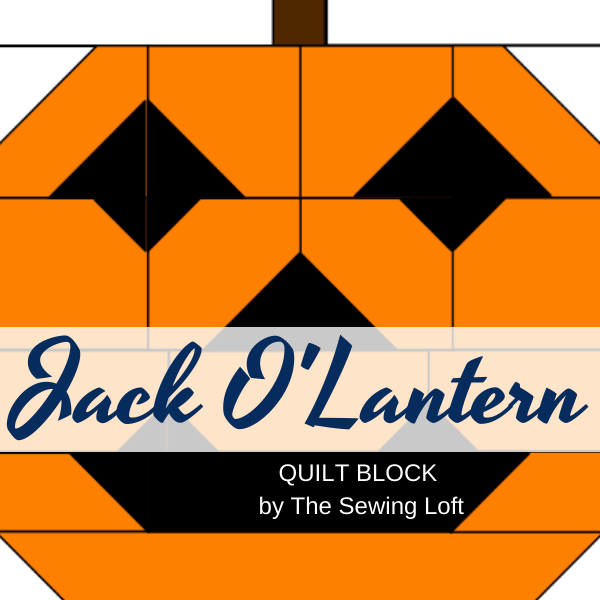 The Jack O'Lantern quilt block pattern is available for free until September 24, 2020, after that it will be available for purchase in the shop. Just click the button below, add the pattern to your cart and follow the prompts for check out.
Don't Forget to Pin This Block
Since the Jack O'Lantern quilt block is more of a seasonal theme, I suggest you take a minute to PIN THIS block to your favorite quilting or Halloween board on Pinterest. This way, you can look through your pins for inspiration and remember patterns you already on hand!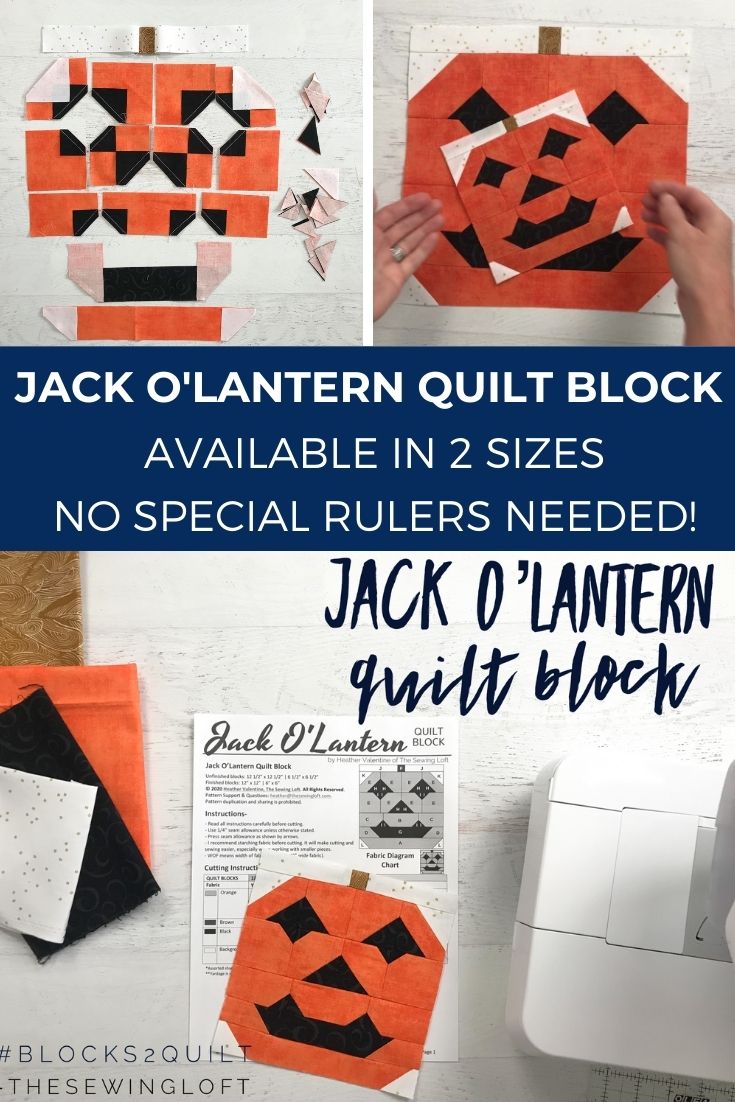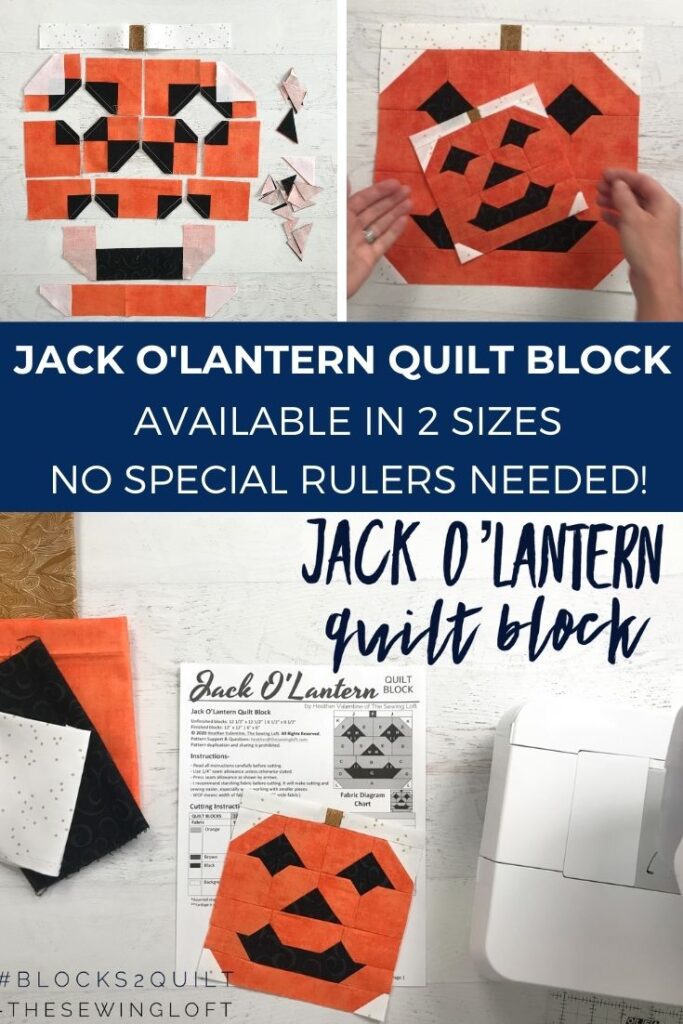 Love the Blocks2Quilt series and need to catch up? Click here to access all of the Blocks 2 Quilt blocks or if you need a few ideas for quilt layouts, be sure to click here for 35 quilt designs.