Whether you've been quilting along with me from the start or just joining the Blocks 2 Quilt series today, there's no denying that I love me a cute quilt block!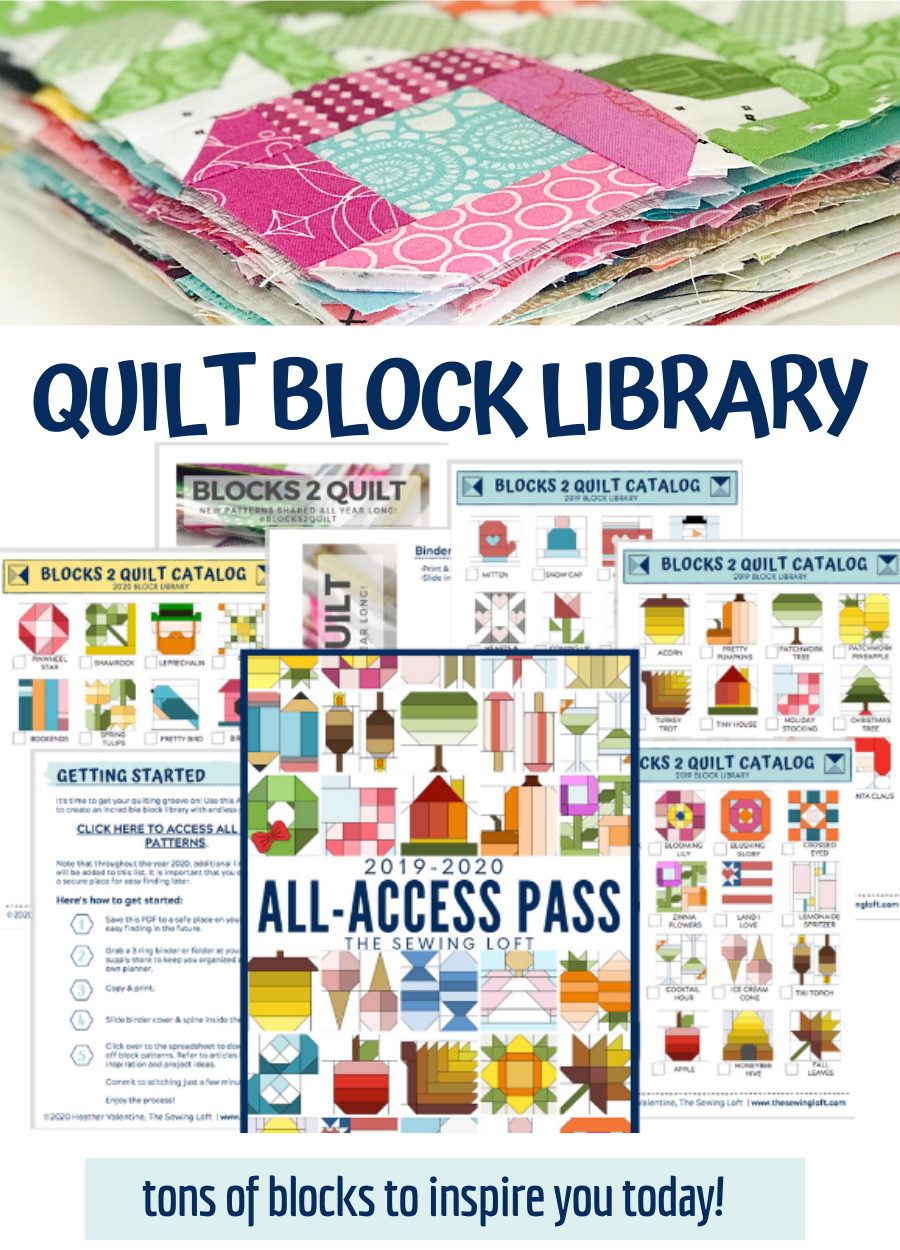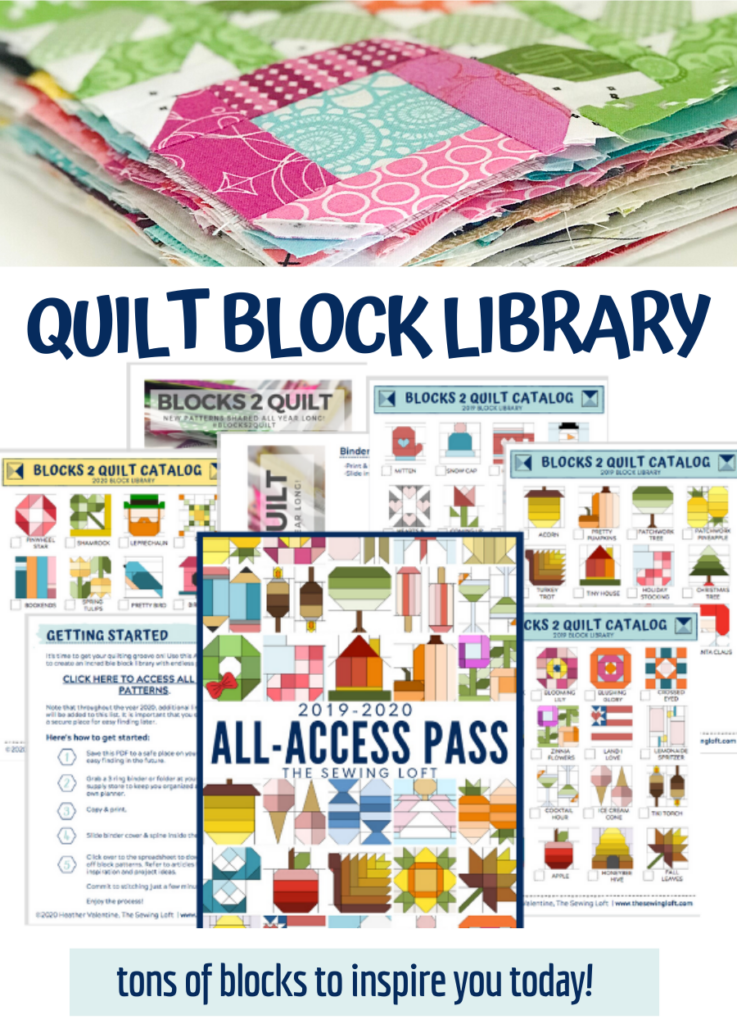 When I started the Blocks 2 Quilt series last year, I had no idea just how much I would love it! The series started off as a way to keep me on track and help me learn the EQ8 design software.
Fast forward to today and I've shared almost 60 quilt blocks, designed more quilts than I can count, and am beyond inspired to make more. The Flower Garden is just one example of the many shared and stitched with you.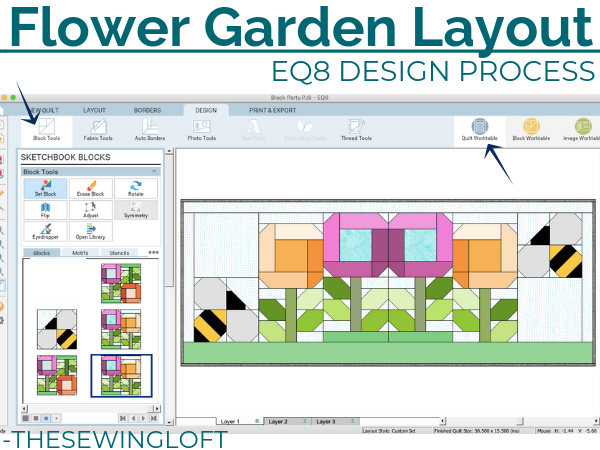 Throughout the series, many of you have reached & mentioned that you missed the "free window" and asked if would I offer a discount. Well, you are in LUCK!
I have put together an All Access Quilt Pass for the 2019 – 2020 Blocks 2 Quilt series. That means that you will receive each and every block, project, article, and video tip shared during these two years in 1 AMAZING bundle pack!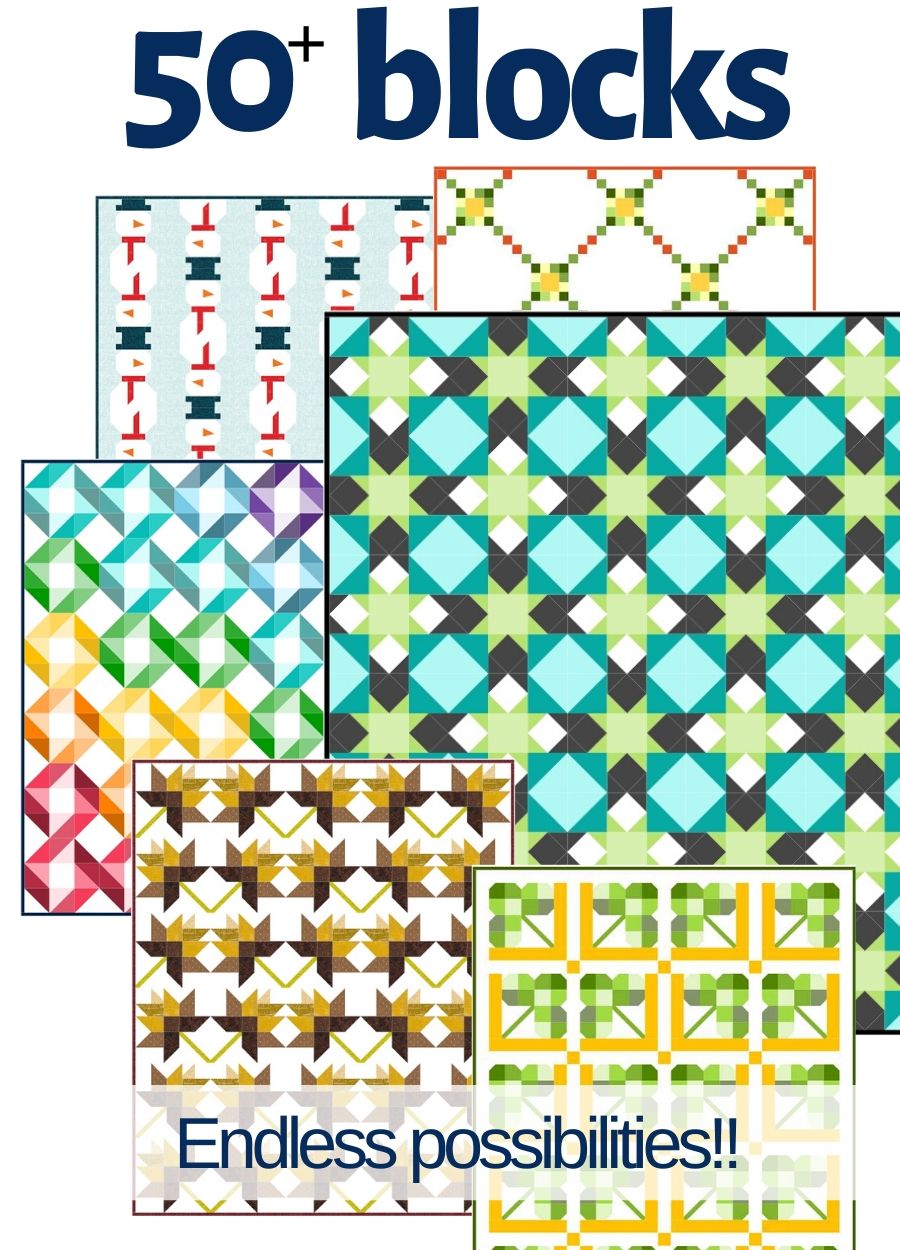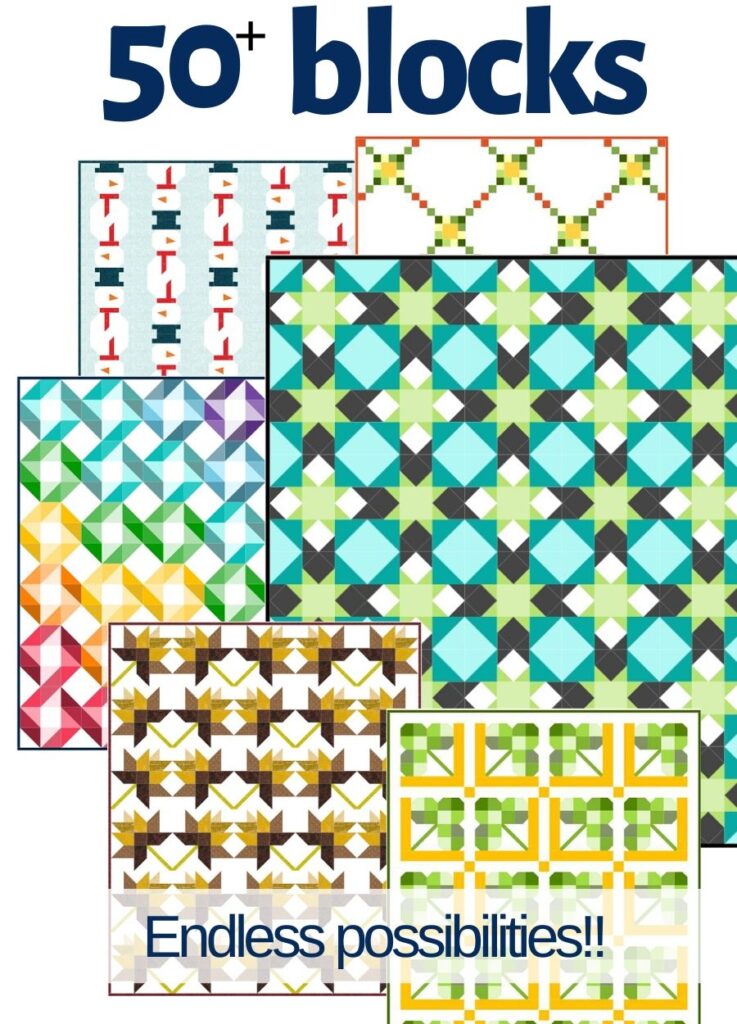 For a limited time, you can download the bundle pack for an incredible pricepoint. With over 50 blocks ready for you to download today, that's less than a $1 a block. Plus, you will still receive each new block released during 2020.
That means no more worrying about downloading on time. Simply head to your library and download it when you are ready to quilt.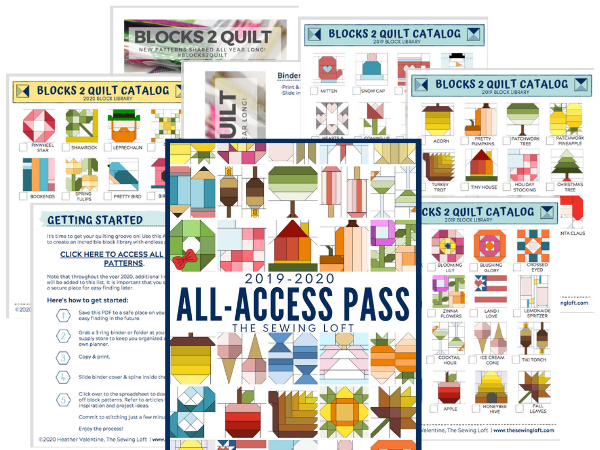 Each quilt block is made with a simple patchwork construction and requires no special tools, templates, or rulers. The best part is the package comes with a complete set of printables to keep your new library organized!
So, if you are ready to take your quilt library to a whole new level be sure to download the All Access Quilt Pass today! The library includes more than just quilt blocks. It's jam-packed with blocks, templates, project ideas, and tips to help you achieve the perfect quilt!