The weather lately has been crazy and I'm wishing for blue skies all around!  Luckily, Scrappy Girls Club was planning ahead and sign ups for the Blue Skies Stash of Color SWAP are happening now.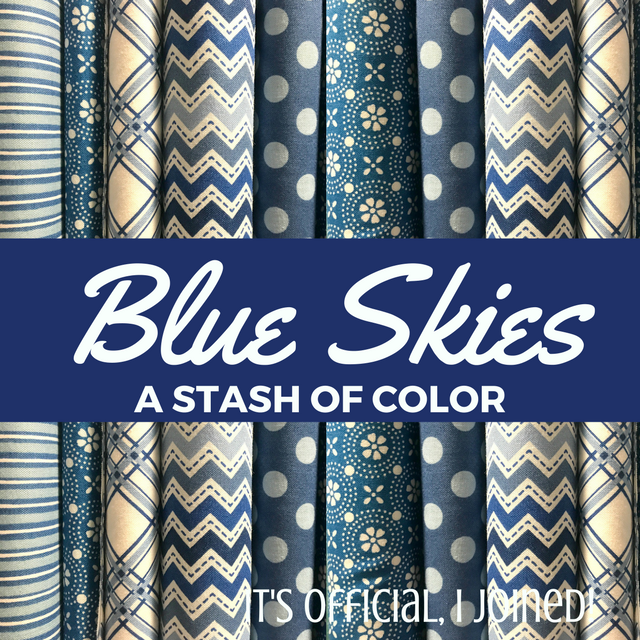 This fabric based SWAP is a blind exchange that requires No Sewing. Which let's face it, sometimes is perfect for the schedule!
As the name suggests, we are exchanging blue printed fabrics but don't let that fool you! Blue comes in many different shades beyond baby and royal. Here is a quick peak at a few of my pulls. You can see they all have shades of blue in them.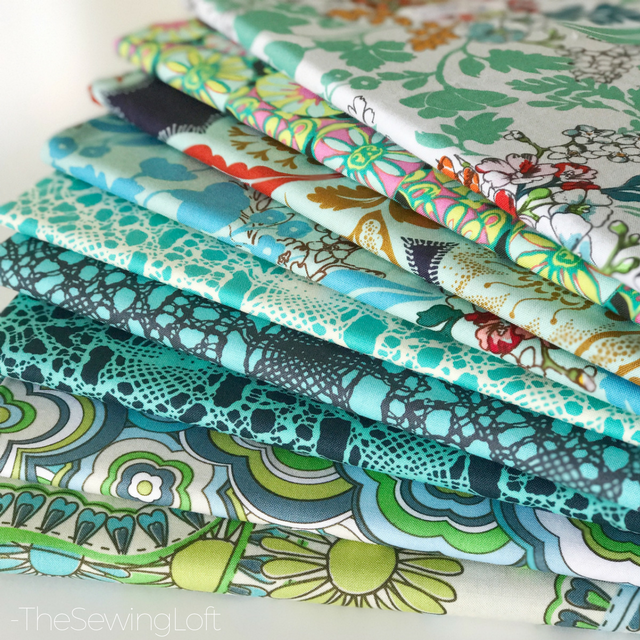 Once I pulled out fabrics, it was time to get cutting. I sliced into a bunch of different prints and I'll bet I could have cut up an entire layer cakes worth of squares. I really think this might be a good idea for storing my scraps.
Blue Skies Stash SWAP:
The SWAP basics are that each participant sends 10″ blue printed squares of quilting cotton to exchange. Think of it as a fun way to create a colored layer cake. But don't take my word for it, you can find the who, what, when & where details here on Scrappy Girls Club. 

Scrappy Girls Club Group:
The group has a fun and active Facebook Community for members only.  There you can share your own projects you are working on or have finished, meet and get to know the members from around the world, share inspiration, and participate in the group. Everything is in one spot- simple and easy to use on your computer or smart phone. (Another great reason for joining the fun!)
More SWAP info:
The Blue Skies Stash SWAP is open for sign ups until September 16th, 2017.  Once signed up you will be sent an email with additional details about shipping your package.
Be sure to swing by Scrappy Girls Club if you still have a few questions about the Blue Skies Stash SWAP. Each SWAP has been a ton of fun and I can't wait to get my hands on a few new fabrics.

Hello! Are you new here?

Do you want to learn more about sewing? If so, be sure to sign up for our newsletter HERE and never miss a stitch! Daily Sewing Tips, Everyday Projects and Fantastic Inspiration delivered straight to your mailbox!

Bonus– free download with newsletter sign up.

Feel free to connect with me on Facebook, Pinterest, or Instagram.  I look forward to getting to know you and stitching up a storm!