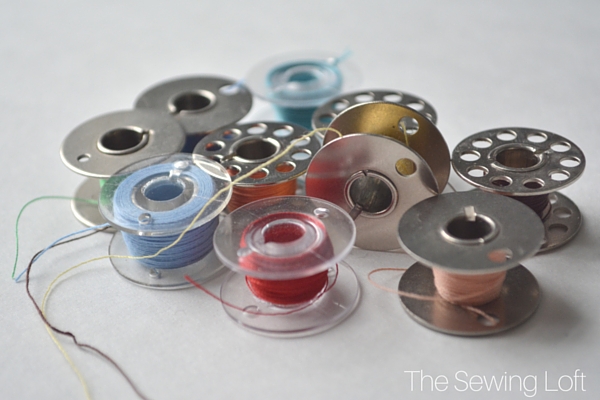 Bobbin Winding –
verb
the process of winding thread onto a bobbin in order to use it in sewing
Before you can sew with your machine, you must wind thread onto a bobbin and load it into place. The process by which you do this is known as bobbin winding. Learn how in this quick video. 
Bobbin Winding Stats-
How: If winding by sewing machine, always wind the bobbin before threading the machine and needle. Be sure to refer to your sewing machine manual for specific instructions.
Storage: Consider storing your thread and matching bobbin together with these pins.
When to do: It is best to wind a bobbin before starting a new project.  
Alternative: Don't want to stop mid project? Consider the portable bobbin winder.  Find more information on that special tool here.
Quick Tip: When thread spools are running low, consider winding extra bobbins to finish them off.
Click the below pictures to learn more about bobbins.
Hello! Are you new here?

Do you want to learn more about sewing? If so, be sure to sign up for our newsletter HERE and never miss a stitch! Daily Sewing Tips, Everyday Projects and Fantastic Inspiration delivered straight to your mailbox!

Bonus– free download with newsletter sign up.

Feel free to connect with me on Facebook, Pinterest, or Instagram.  I look forward to getting to know you and stitching up a storm together!