Have you explored the button fitting foot yet? Well, if you have ever had to attached a small army of buttons or small trims, this foot and the button sewing lockstitch will quickly become your best friends!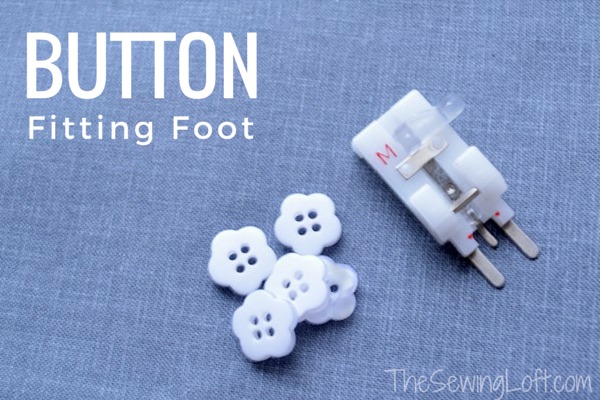 Button Fitting Foot

The button fitting foot is a strange shaped foot with a prong down the center.  It snaps directly onto the shank of your machine and allows you to easily attach buttons onto fabrics of any thickness. This foot can be adjusted to suspend buttons over the fabric to create a thread shank if needed – perfect for thick coats that need extra thread room with strong stitches.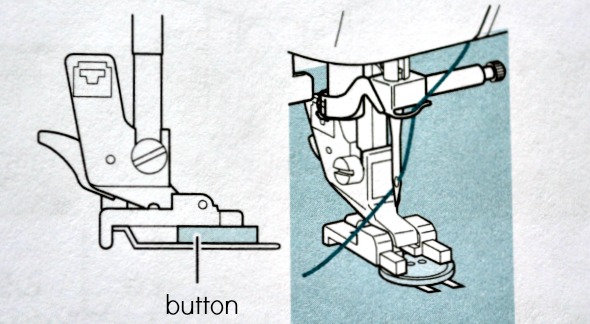 **Some machines do not have a standard button lock stitch. If this is the case with your machine do not worry. Adjust your machine set up as follows: 
Zig Zag stitch
Adjust length to 0
Set width according to button size.
But wait, there is more!
Since the button fitting foot provides a clear line of sight to your project, it is perfect for attaching other small trims. It will hold your notion in place and allow you to be hands free when stitching things together.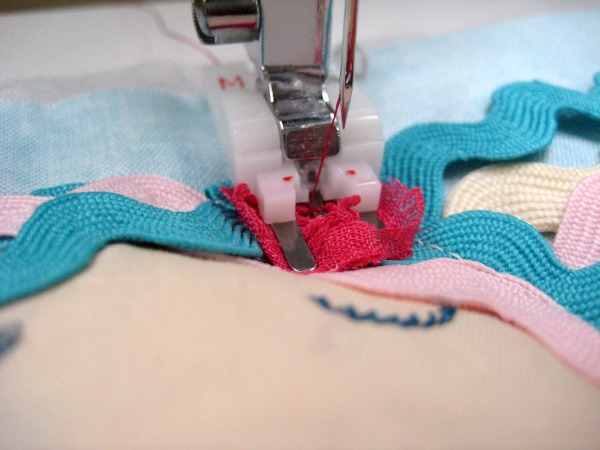 So the next time you have a bunch of small trims or buttons to attach, be sure to dig out your button fitting foot and head over to the machine. This foot is a real gem in my sewing basket! Be sure to leave a comment below if you have other uses for this funny looking foot.

Be sure to check out our growing list of simple sewing tips.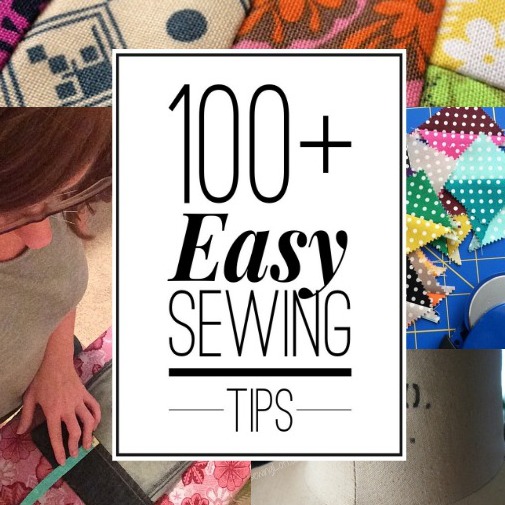 Hello! Are you new to The Sewing Loft?

If so, I'm glad you stopped by and hope that something has inspired you to keep your needle moving!  Don't miss a single project and subscribe via email HERE! Bonus- free embroidery pattern with newsletter sign up.  Another great way to connect with me is via Facebook, Pinterest, Twitter, Google+ or Follow along with Bloglovin.  I'm looking forward to getting to know you and creating together!