Are you like me and mostly sew for others?  Well, this year I made a promise that I would change that, even if in means casual sewing.
Today, I am sharing my work in progress on a dress that was made for a cause.  Andrea from Go To Patterns has created this easy and casual dress called the Casual Lady.  She is donating the proceeds and hoping to raise awareness. How cool is that! I love it when others share their skills to help others.
Here is more information from her site:
This pattern was designed especially to raise funds and awareness for global sex trafficking victims. Proceeds from this pattern will fund a Sewing Collective in India for single mothers escaping the sex trade industry as well as a safe house for children in Cambodia at risk of being trafficked. We hope you enjoy and share so we are able to fully fund our projects. We are hoping to raise $15000. 

MY LATEST VIDEOS
Casual Sewing- Work In Progress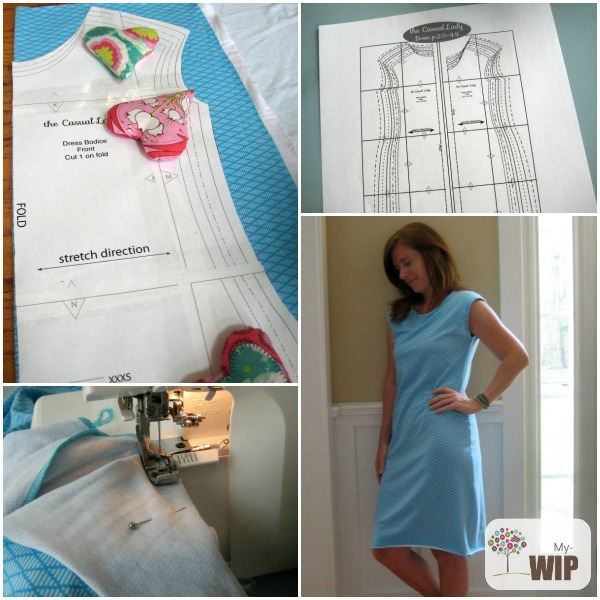 With the help of my trusty serger and sewing weights this work in progress stitched together in a flash.  Well, almost.  I had to take a quick sports break for Lady A and did not get a chance to hem the dress but I plan on wrapping it up today. After that, I am digging through my stash to look for fun prints to make a few of the tunics for spring.  This pattern whipped together in a flash- I would say about an hour!
So, it would not surprise me if I am rocking this casual sewing thing all summer long!   What are you working on this week, anything fun? I would love to know and even see.  Please share with us on our facebook page or our flickr group.