Wow, did time fly!  Just a few short months ago Becky joined our sewing circle and created the Quick as a Fox Quilt Along series for our community. She really made learning quilt techniques painless!

Not only did Becky create a fun pattern for us practice on but she shared some of her best tips and easy quilt techniques.  Such as: flying geese, log cabin, dresden plate, hexagons and more.  She also shared her sewn 'cranky' style block which was a fun treat.  It really got us into the groove of stitching. But I think one of the most creative blocks she shared was her trick on how to create an appliqué pattern from a coloring page!
On the last post, Christine was curious about binding corners.  Well, you are in luck!  Today on Patchwork Posse Becky is talking quilt corners!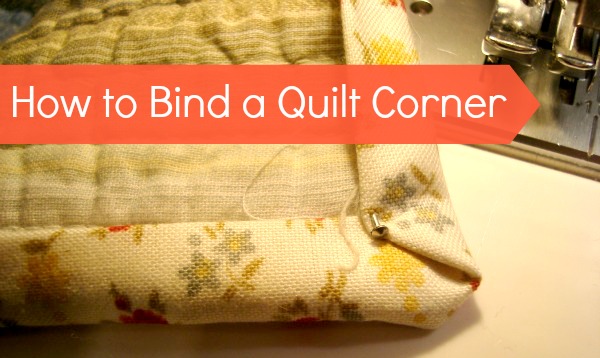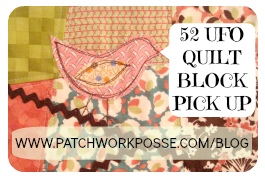 So what's next you ask? Well, these days Becky is busy creating fun plushie patterns and busting through her UFO pile.  Boy do I need a lesson on that front, I have a whole bin of unfinished objects!  Plus she is gearing up for the HMQS Quilt Show next month and ps- when she's not busy behind the machine (ya right) you can find her scouting out fun projects on Pinterest.
Please don't forget to stop by for a visit with Becky on facebook and let her know just how much you enjoyed her quilt pattern.  I'll be catching up with her in person next week at SNAP and can not wait to hear all about the other fun projects she is working on throughout the year.
Will keep you posted!  Thanks again Becky for sharing your quilting know how with our circle!