Chain piecing and assembly piecing are interchangeable terms in the world of sewing.   They refer to assembly line sewing and just like the 1/4″ seam are considered a staple in the world of quilting.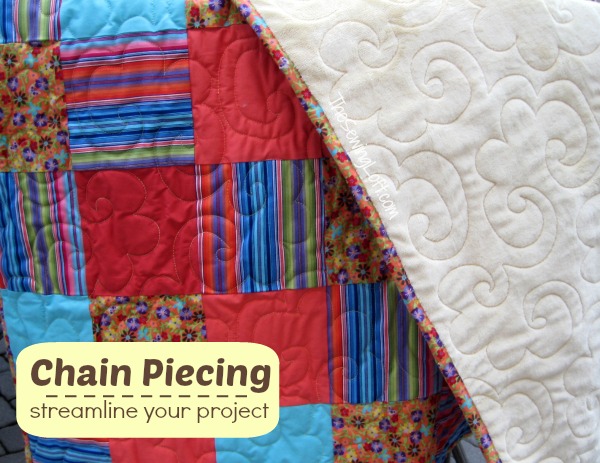 I like to think of chain piecing as the assembly line sewing. You are essentially sewing like pieces together in a repetitive fashion. This method is super efficient and the perfect way to streamline your project.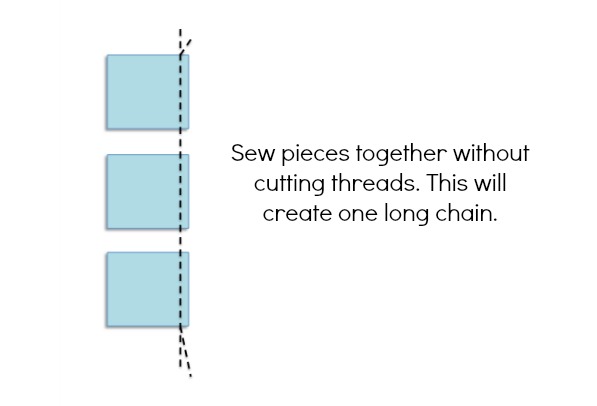 When all pieces are stitched together, cut the joining threads and move on to the next step in your project.
Not only will this technique speed up your sewing time but it will save you thread and headache.  That's right, I said headache.  There will be no more start and stopping, no more trimming each block and NO more headache of your small parts getting chewed up in your machine.
Chain Piecing Quick Tips
Stack up your pieces within easy reach of your machine.
Keep Sewing! That's right, feed pieces through your machine one after the other, leaving just a small space in-between.
Don't just think squares here.  You can make quick work of triangles too.  Draw a line down the center of your block and stitch seam allowance on each side.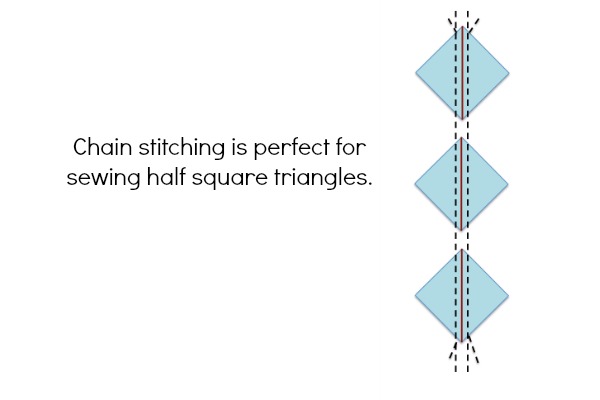 I promise, chain piecing sewing is your friend with any type of repetitive project.

Hello! Are you new to The Sewing Loft?

If so, I'm glad you stopped by and hope that something has inspired you to keep your needle moving!  Don't miss a single project and subscribe via email HERE! Bonus- free embroidery pattern with newsletter sign up.  Another great way to connect with me is via Facebook, Pinterest, Twitter, Google+ or Follow my blog with Bloglovin.  I'm looking forward to getting to know you and creating together!