It's time to start stitching the second block in the Slightly Biased Quilt Along. Allow me to share a few details about the Colorful Spool Block.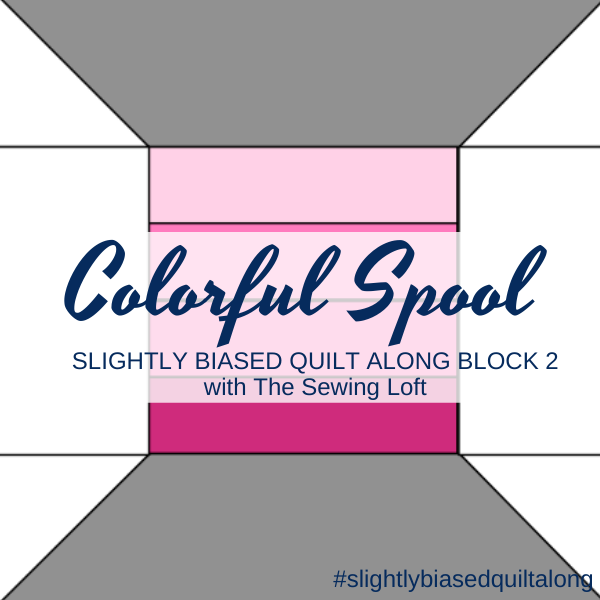 This is one of those easy blocks that are perfect for putting all of the little bites of fabric leftovers to use. Not sure what colors to use, no problem!
After signing up for the Slightly Biased Quilt Along you received a welcome package. Included was an assortment of printables to help plan your quilt. These printables are the perfect way for you to audition your fabrics.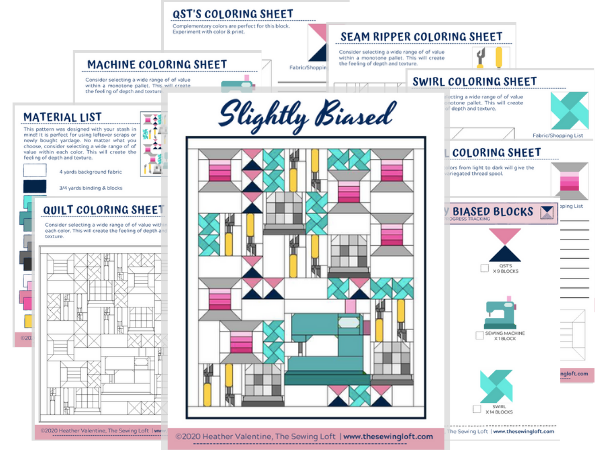 It turns out my box of pink scraps was out of control and this block was perfect! I was able to use up the last bits of several pieces and boy, does it feel good!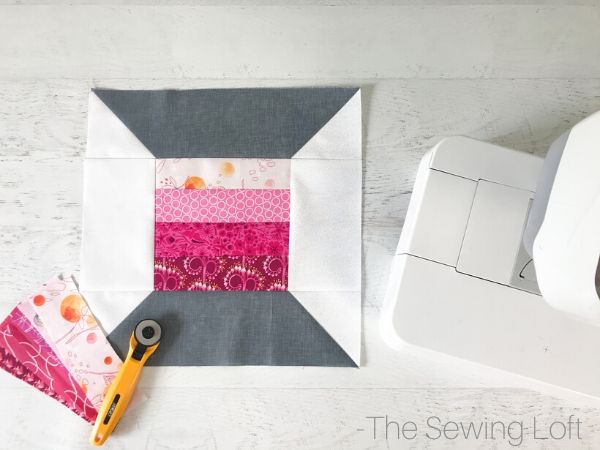 You will need to stitch a few of the Colorful Spool quilt blocks to complete your Slightly Biased quilt top. Be sure to follow the pattern sent to you earlier today. This is the best way to achieve success at the machine!
Like what you see and want to join the fun? Be sure to sign up below for the Slightly Biased Quilt Along and start stitching with us!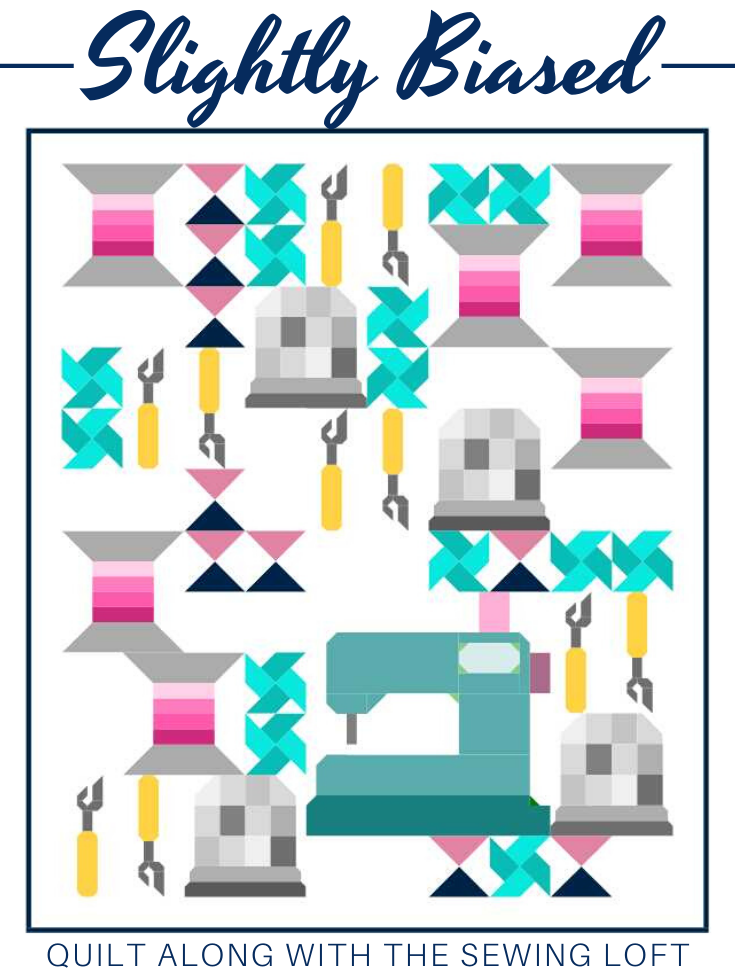 So go ahead, head to your scrap stash, pull out your favorites and over the next two weeks stitch up your Colorful Spool quilt blocks. Then you will be all set to start stitching block 3. *

*For those who have joined the Slightly Biased Quilt Along, all block instructions are sent directly to your inbox every two weeks. Be sure to join the Scrappy Girls Club group to share your progress and celebrate your success!