When I have extra fabric pieces that are not quite large enough for a full project, I toss them into the scrap basket for another day. Well, today is that day! I'm going to turn most of them into scrap binding. This binding can be used for many things from a quilt, mug rug to piping.
For me, I love the way the different patterns come together and play off each other.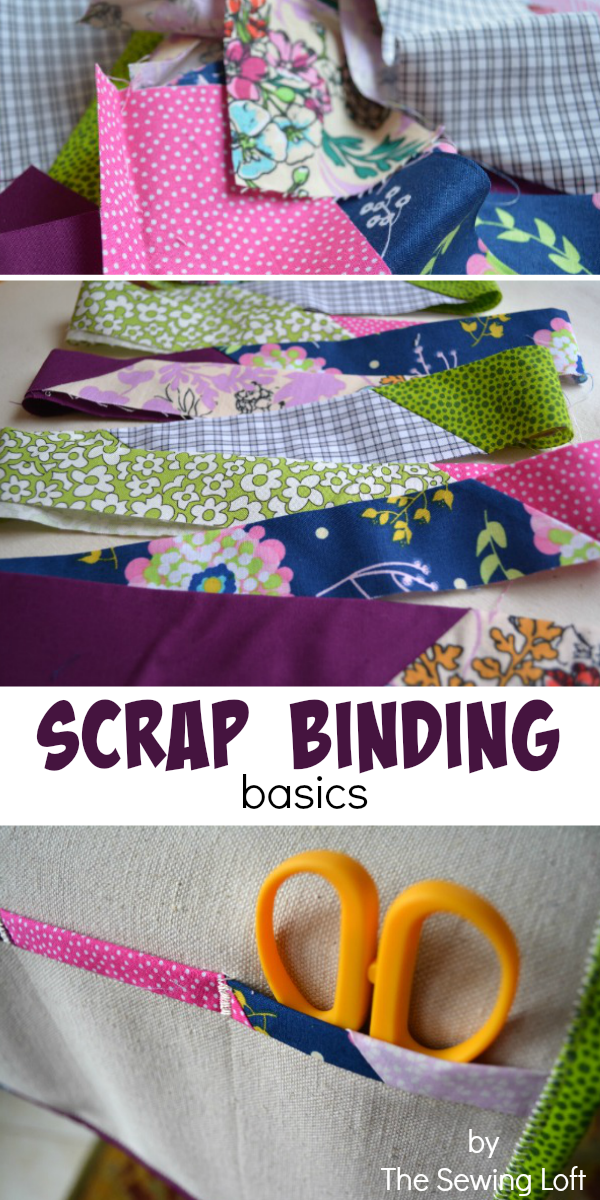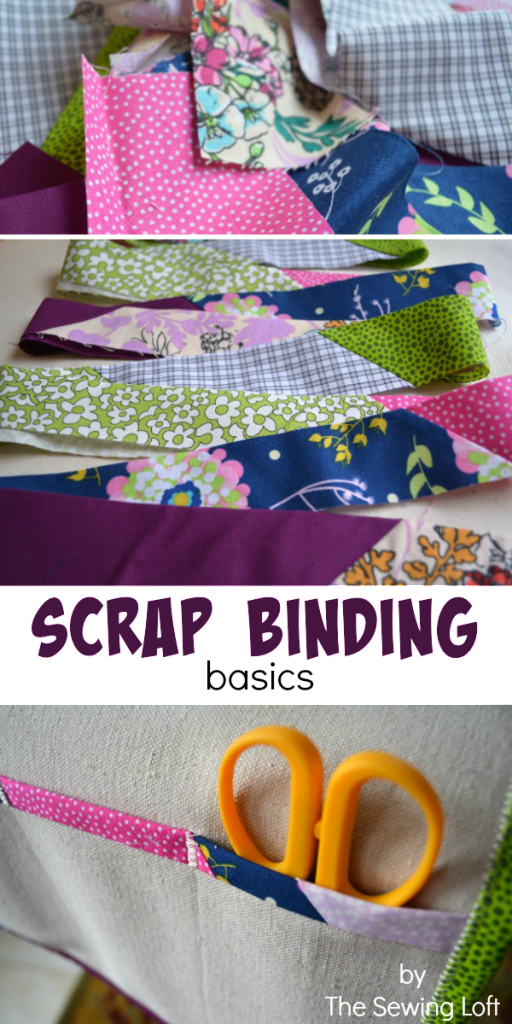 How to Create Scrap Binding
 This project is for all levels.
Skill Level- 1 Button
Supplies:
Tools:
quilters ruler
rotary cutter/self-healing mat
sewing machine
iron
Basic Instructions:
To get things started, I need to press my scraps.
Then it's time to start cutting. I like create my binding into uniform 3″ wide strips. This makes things easy to remember.
Once all your strips are cut it's time to head to the machine. Position the end of one strip on top of the end of another, putting them at a 90-degree angle from one another. Sew a diagonal line at a 45-degree angle, and trim the corner, like so:

Open your seams and press. Repeat until you enough binding to complete your project. Not sure how much binding you need? Click here to learn how to calculate basic bias.

Fold strip in half, press and attached to your project.
Now that you have your scrap fabric strips stitched together it's time to think about what to make.
My scrap binding found a home on a new sewing mat. You can find the tutorial here.
What would you make with scrap binding?

Hello! Are you new to The Sewing Loft?

If so, I'm glad you stopped by and hope that something has inspired you to keep your needle moving!  Don't miss a single project and subscribe via email HERE! Bonus- free embroidery pattern with newsletter sign up.  Another great way to connect with me is via Facebook, Pinterest, Twitter, Google+ or Follow along with Bloglovin.  I'm looking forward to getting to know you and creating together!