Have you heard the news? Fun fabrics can be delivered straight to your mailbox!
For my friends looking to update their fabric stash but not break the bank, this is for you. Each month Annie's Kit Club will put together an amazing bundle of coordinating fabrics and a fun project for you to make.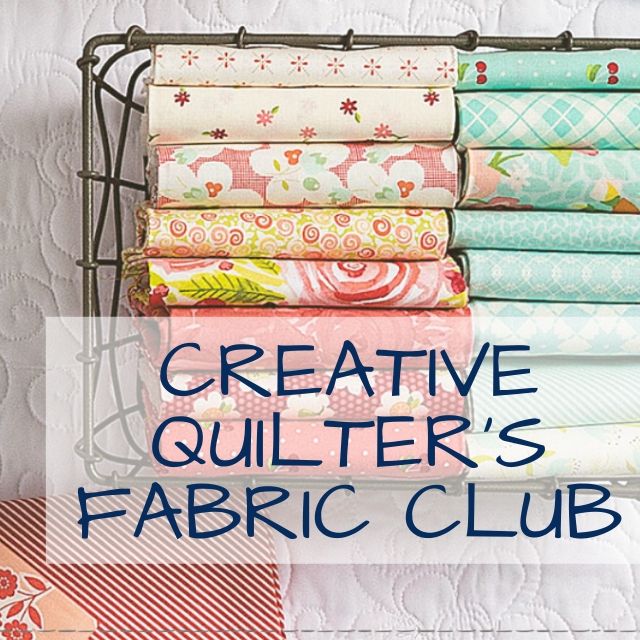 Each month the team puts together a collection of fabrics and a fun project to inspire you to start stitching. They really take the guesswork out of the process and allow you to enjoy your time at the machine.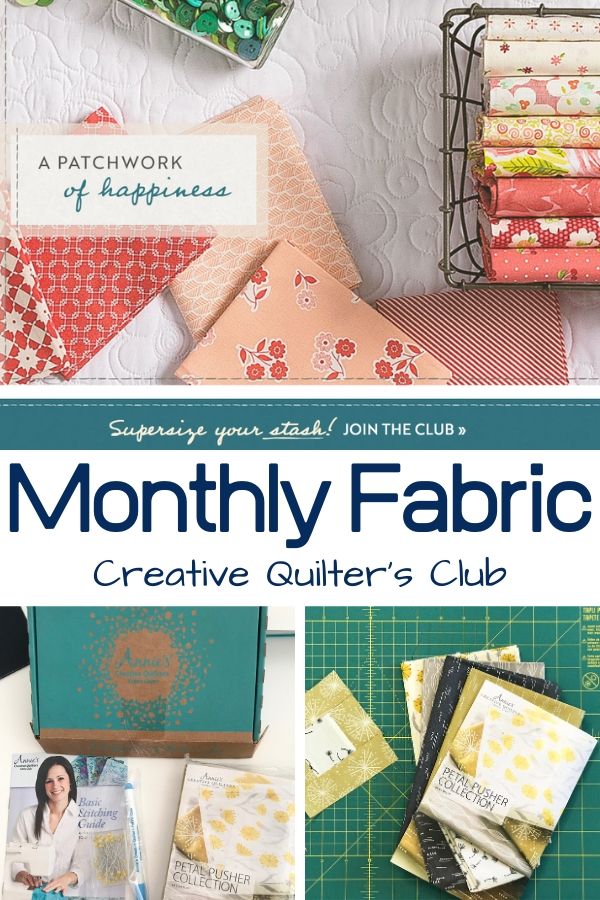 So, for those of you wishing you had a few new pieces of fabric to stitch or a new project to work on, this is for you. Each box is filled with creative possibilities that won't break the bank. To give you an idea of what's included, let's take a look inside one of my fabric boxes.
Creative Quilter's Fabric Details:
In addition to your sign-up gifts, each package includes 6 coordinating designer prints in fat quarter cuts and an inspirational pattern to help get you started.
I just love the way each print coordinates together to form a mini collection and creates a cohesive look when stitched together. The best part is that I can head straight to my cutting table and start stitching the table runner instantly.
And since I struggle with a strict fabric diet, the monthly infusions help keep my cravings at bay and allow me to enjoy what I have in hand. It really helps keep me out of the shop and picking up random fat quarter bundles with no project in mind. That keeps my fabric budget in check and Mr. TSL thinks it's a win/win!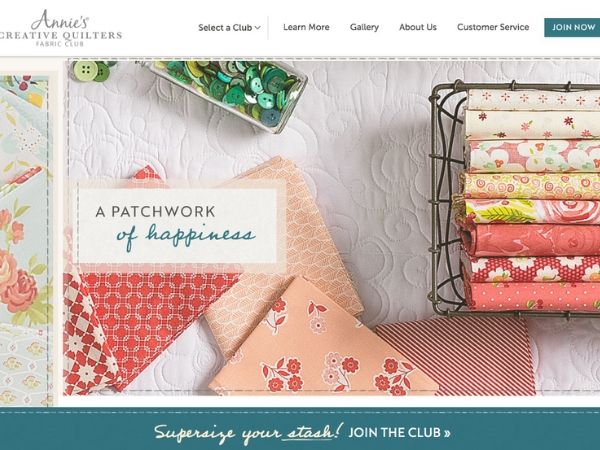 Now, Annie's actually offers 25 different types of kit clubs that range from crocheting to quilting with a ton of hobbies in between. A few of my favorites include the Charm Pack, Holiday Quilters Club, Genius Box Club for Kids, and Fat Quarters. Plus, did I mention, these clubs make amazing gifts!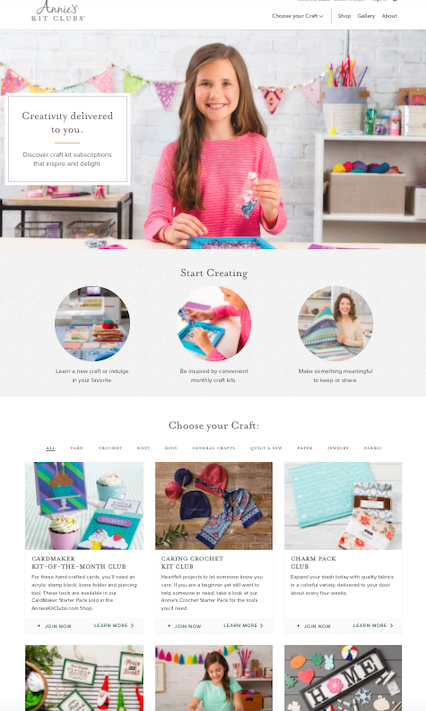 So, if you are interested in breathing new life into your creative world and receiving your own box of "happy mail"? Be sure to sign up for one of these amazing clubs and use code NEWCRAFT for up to 100% off your first shipment.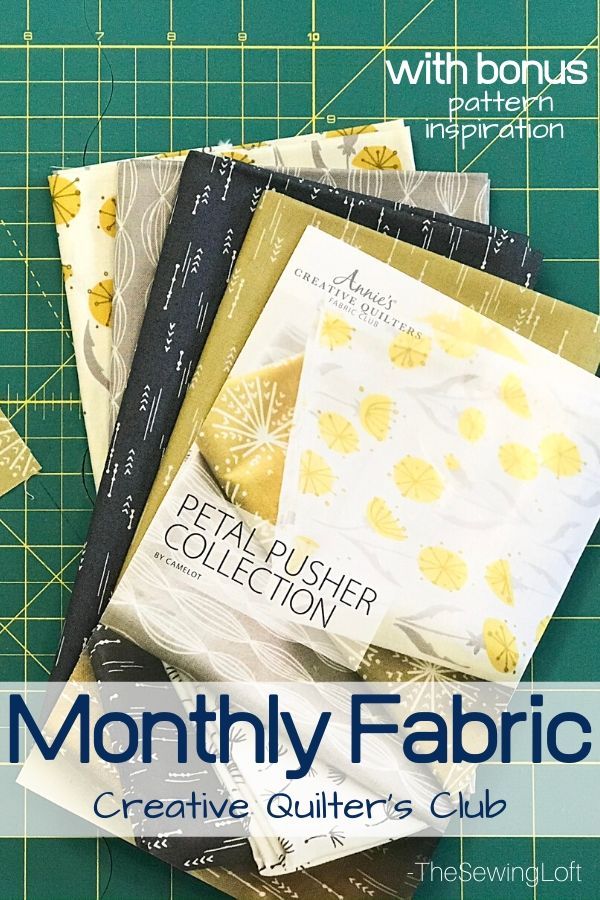 Then hang tight because your next box of "happy mail" will arrive shortly and we can stitch together!