In an effort to reduce my stash and keep my budget in check, I went on a strict fabric diet last year and let me just say, it was HARD!! So, I'm taking a slightly different approach to help keep things on track and prevent me from cheating. This year, I'm joining the Creative Quilter's Fabric Club.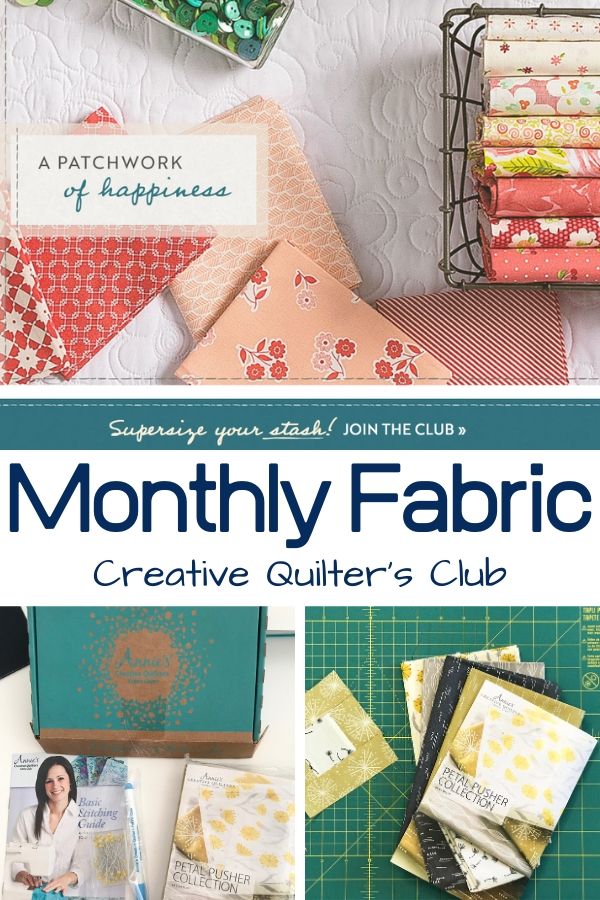 If you've ever been on a diet of any kind, you understand the struggles. Toss in the temptation of seeing amazing eye candy around the internet, Instagram, and Scrappy Girls Club group and the pressure to stay on track is intense.
So, when I heard that my friends at Annie's Creative Studio had a program that would send me packages of "happy mail" each month, I had to learn more.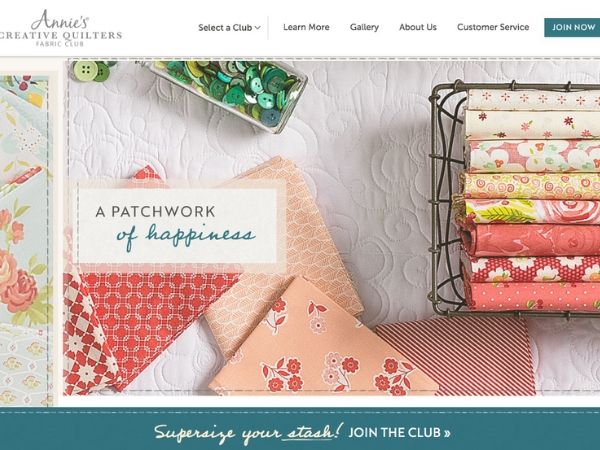 The Creative Quilter's Fabric Club is a monthly subscription box that ships bite-size collections of fabrics straight to your door. There is no need to hop in the car and drive anywhere or be worried about giving in to the temptation at the store.
Creative Quilter's Fabric Details:
In addition to your sign up gifts, each package includes 6 coordinating designer prints in fat quarter cuts and an inspirational pattern to help get you started.
Since my first box just arrived, I thought it would be fun to do an unboxing. This way, you can see what the package looks like first hand.
I just love the way each print from Camelot coordinates together to form a mini collection. Each print compliments the next to create a cohesive look when stitched together. The best part is that I can head straight to my cutting table and start to create the Prairie Table Runner instantly.
Interested in breathing new life into your fabric stash and receiving your own box of "happy mail"? Be sure to sign up for the Creative Quilter's Fabric club and use code SEWING50 at check out for an additional 50% discount on your first kit.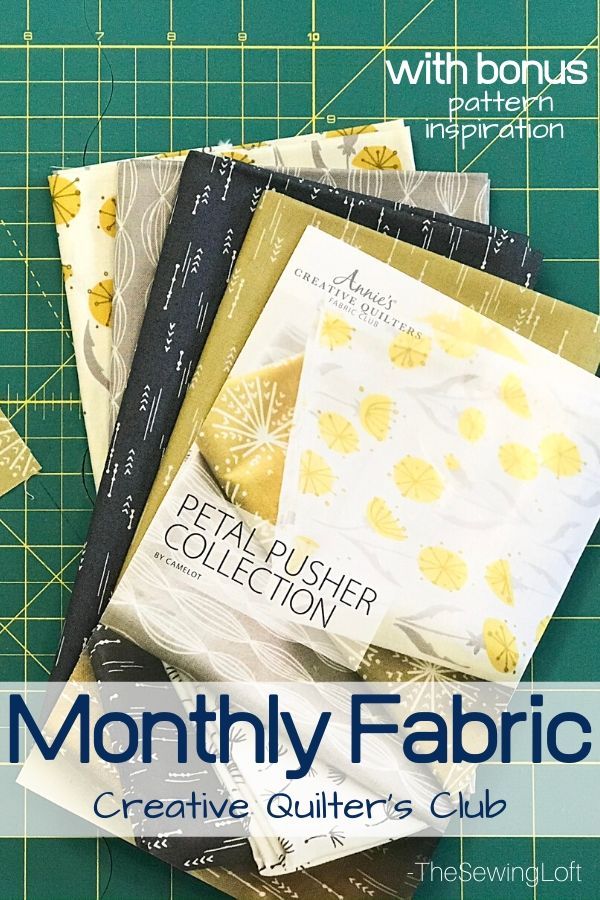 Then hang tight because your next box of "happy mail" will arrive shortly and we can stitch together!