It's time to chat about the next quilt in the Creative Chops series, the Poppy Seed quilt. This quilt is all about turning those scraps into something wonderful.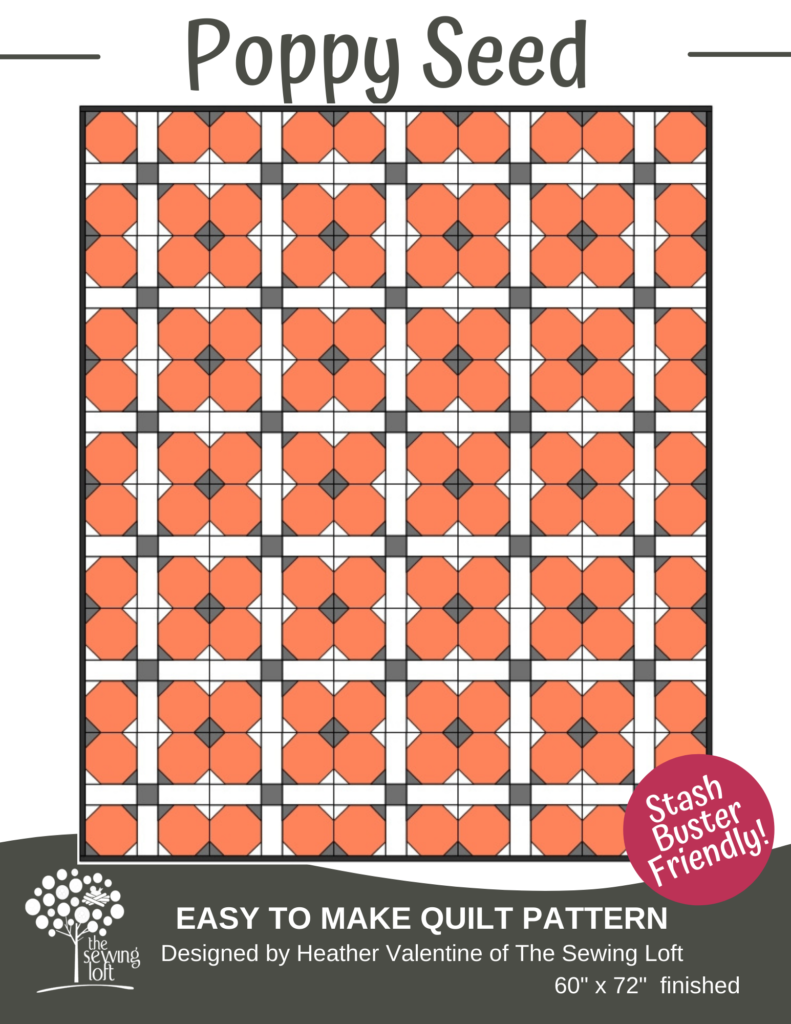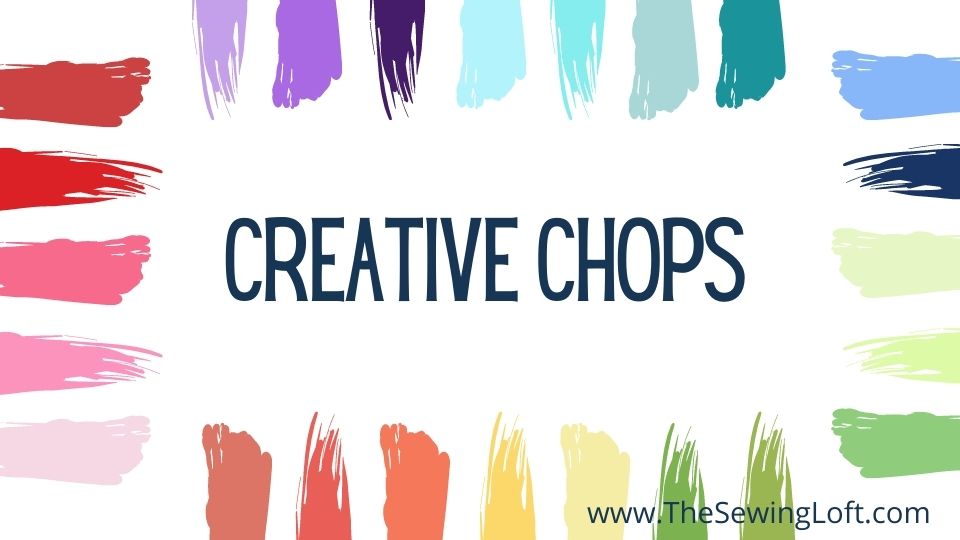 As mentioned in the Creative Chops article, the series will run in rainbow order and orange is next on the list. That means, grab your amber, peach, pumpkin, tangerine, salmon, and rust-colored prints because we are about to slice and dice them to create something fun!
Here is a sneak peek at my fabric pull. I just love seeing the wide range of shades come together.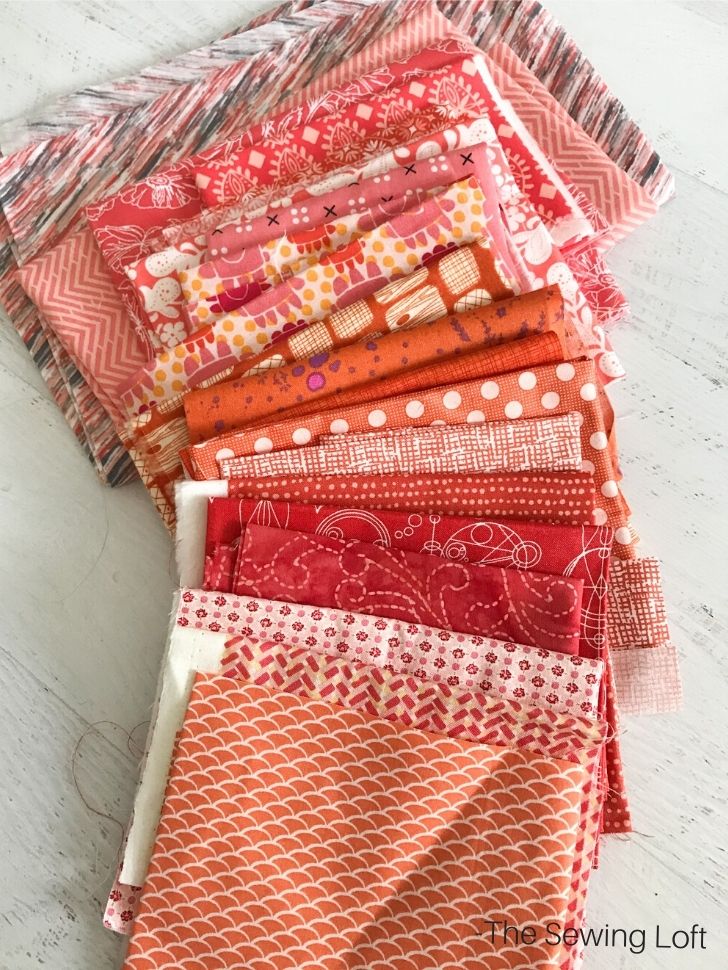 The Poppy Seed quilt is easy to make and has been designed in such a way that no special templates, rulers, or tools are required.
The Poppy Seed quilt pattern features a patchwork construction in tonal shades of orange with pops of contrast. The block is designed to create the illusion of sashing when grouped together. Learned techniques include chain stitching, matching your seams, and remembering to keep pressing seam allowance as indicated.
Since I have already made this scrappy quilt top, I am going to be stitching together another version with fabrics in my stash. Don't worry, they are still in the orange family and since they have been in my stash forever, I'm excited to finally turn them into a finished project.
My goal is to create a new quilt from the same pattern that has a completely different feel. Then, I can put them together to show you just how much of a difference small changes in your fabric selections can make.
For a limited time, until April 8th, 2022, you can download a printable pdf version of my Poppy Seed quilt pattern for free. After that, it will be available for purchase in my shop. To download, just click the above button, add the pattern to your cart and follow the prompts for check out.
After checkout, the pattern will be instantly sent to your inbox. From there you can save it on your desktop for easy finding in the future and print it out on your home computer.
So, for my friends overloaded with leftover scraps, this quilt is perfect. Once completed, the Poppy Seed quilt will use almost 3 full yards of assorted orange prints.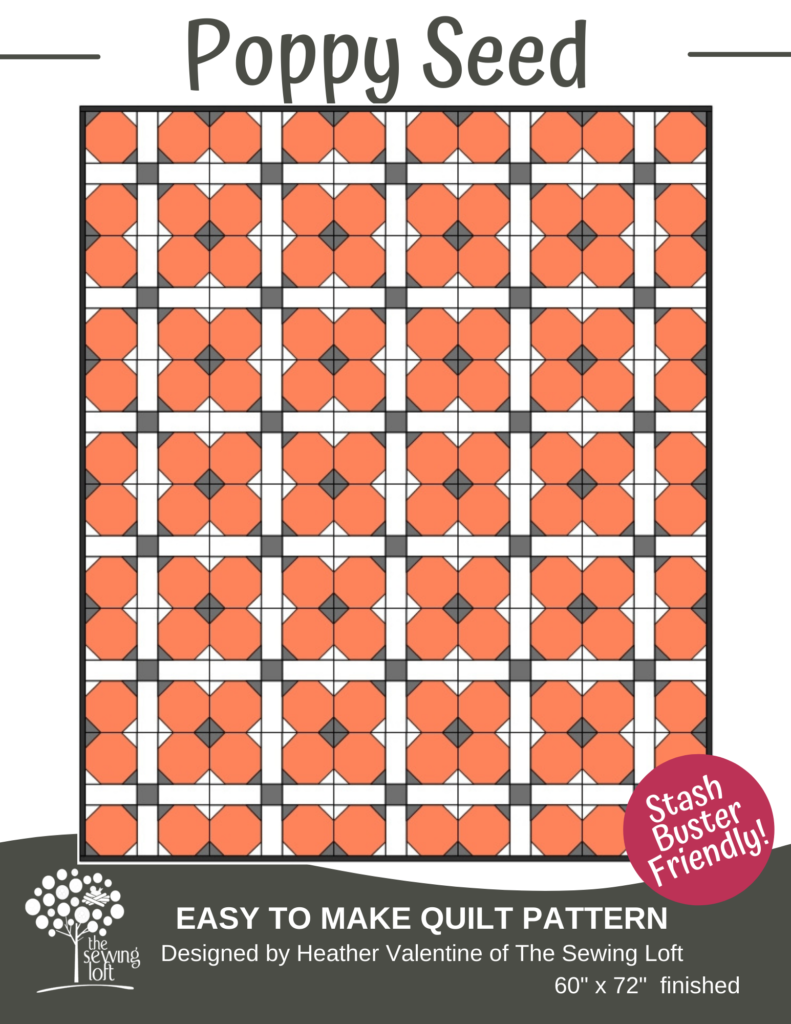 If you are ready to commit and start turning your scraps into beautiful projects, I suggest you keep checking back here all year long. I'll be sharing more scrap-friendly projects and my progress on Instagram and in my Scrap Happy Community here all year long. I'd love for you to join me.