It's time to share the next addition in the Blocks 2 Quilt series, the Cross-Eyed Quilt Block but before I do, I need to chat about the Electric Quilt 8 program.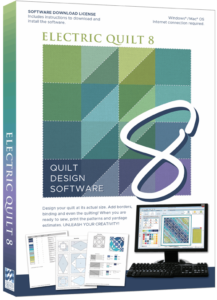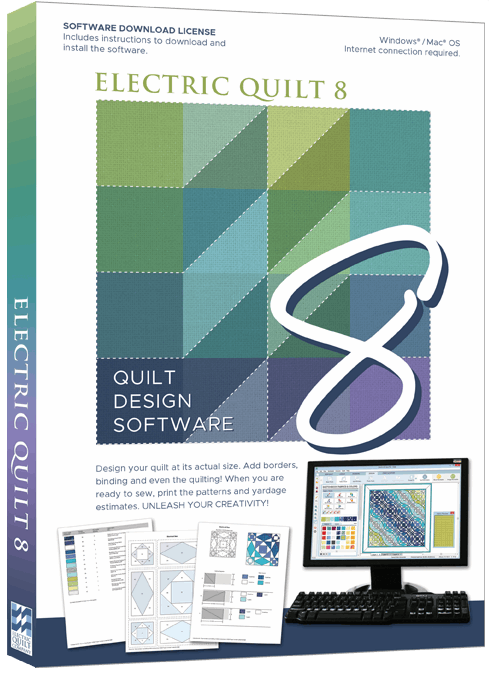 You see about a year ago, I purchased the EQ8 software to help me design quilt blocks with ease but I quickly realized that I could make every excuse under the sun not to sit down and just play. That's why I started the #Blocks2Quilt series, for the commitment of learning.
Each week while I am sharing a new block for you to sharpen your quilting skills on, I'm actually fine tuning my designing skills and this program has made it a breeze.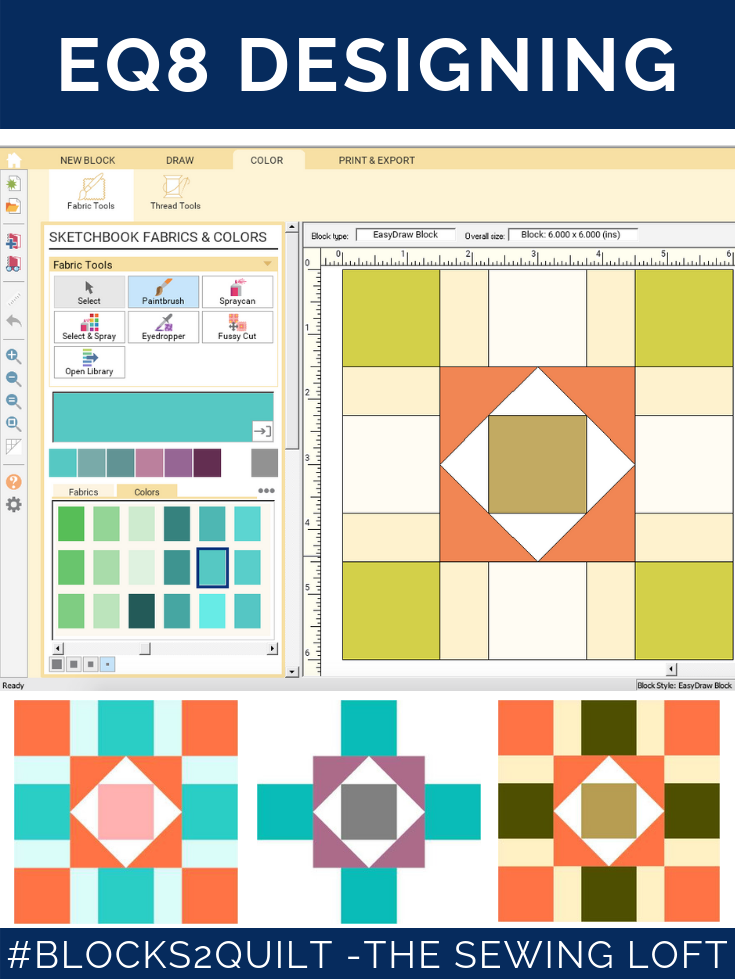 One of my favorite features is the coloring tool. With just a simple click of the mouse, I can switch out the fabrics inside my block. Take a look at the different versions of my Cross-Eyed block. It's almost hard to believe that the middle sketch is actually the same block as the rest but it is! Now, I like to work in solid color pallets when designing but the EQ8 program also offers a wide selection of fabrics.
You can learn more about the program here and for those TSL fans that are interested in stretching their design wings with EQ8, be sure to use code EQ8HEATHER at check out for a 20% discount. (Then be sure to tag me when you start sharing your designs because I want to cheer you on!!)
Alright, enough of me gushing over the program it's time to get to this week's quilt block!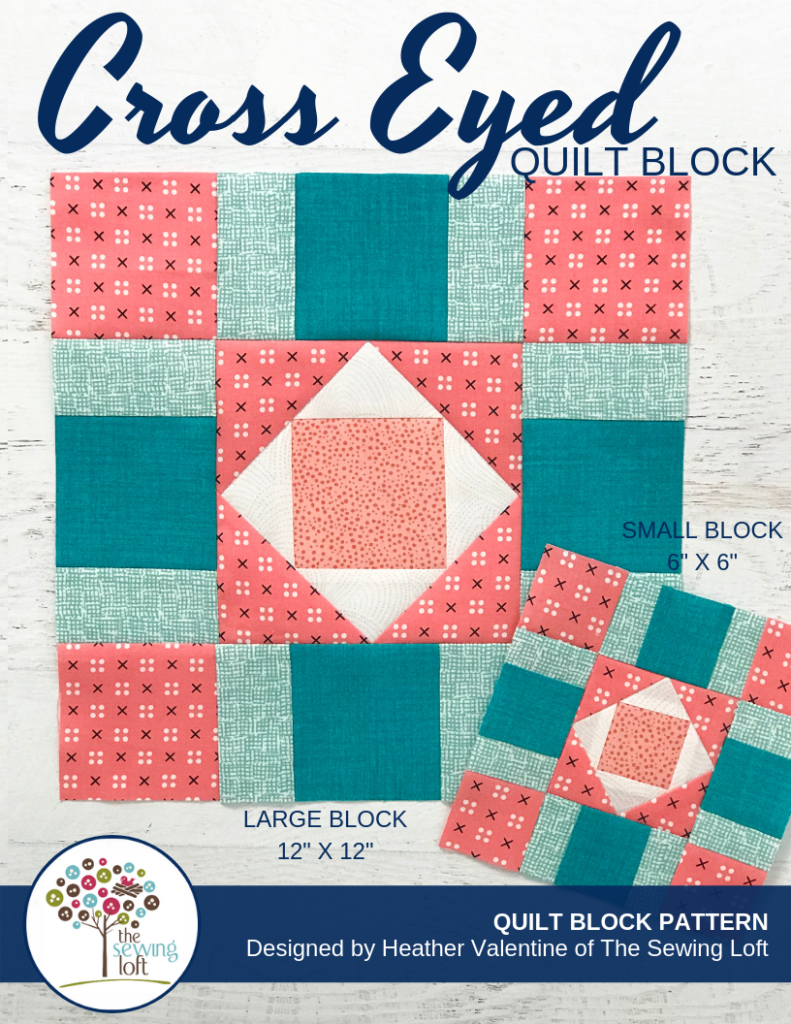 The Cross-Eyed quilt block highlights straight seams, simple sub cutting and an introduction to sewing on the bias, making this design perfect for beginners.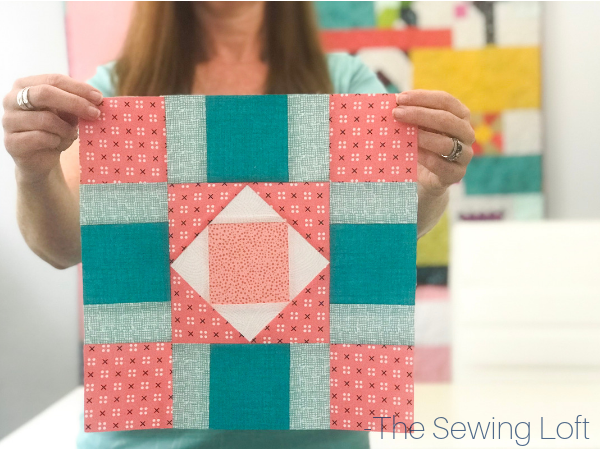 Please don't worry about the bias, I've included several checkpoints to help keep you on track.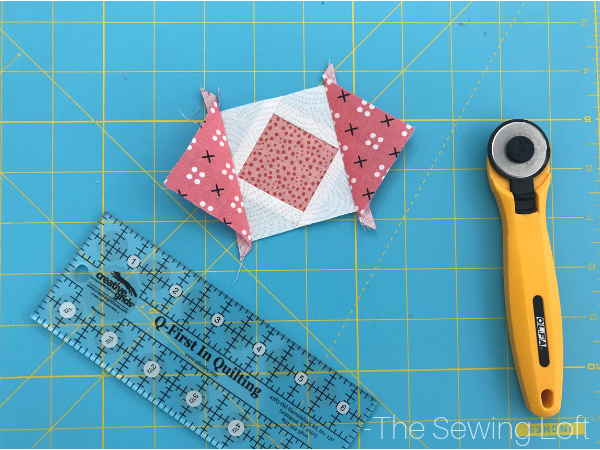 Cross-Eyed Quilt Block Details:
Each finished quilt block measures-
6″ x 6″ (15.2 x 15.2 cm)
12″ x 12″ (33 x 33 cm)
I pulled fabrics from my stash that compliment the Blushing Glory quilt block and since we are redecorating our bedroom, I think this is officially the beginning of a new quilt! I'm kind of excited to spend the weekend sorting my scraps to see if I have enough. (fingers crossed)
Material & Tool Supply List:
Assorted Scraps: Assorted Orange, Pinks, Turquoise & White Prints
Basic Sewing Supplies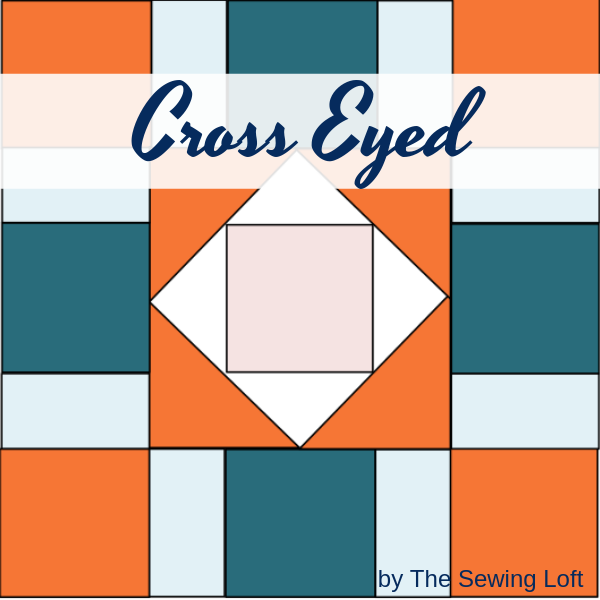 This week you can add the Cross-Eyed quilt block pattern to your library for free after that, it will be available for sale in the shop.
Remember, each block in this series has been such a blast to plan and seeing your photos an extra bonus along the way. So, please keep sharing your finished blocks. Between the fabrics that you pull and the personal touches that you add, each week you inspire me! So please, don't be shy… After your block is stitched please share a few pictures of your work using the hashtags #Blocks2Quilt and #TheSewingLoft so we can all see.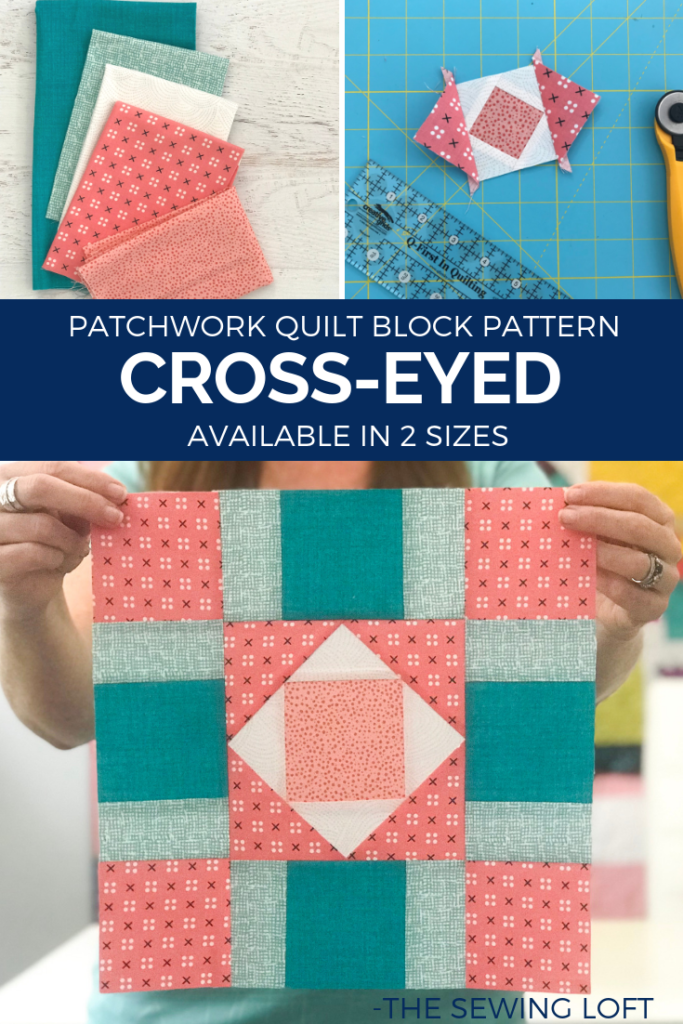 Be sure to sign up for the Blocks 2 Quilt newsletter and never miss a block again.

Hello! Are you new here?

Looking to learn more about quilting & sewing?
Be sure to sign up for our newsletter HERE and never miss a stitch! Daily Sewing Tips, Everyday Projects and Fantastic Inspiration delivered straight to your mailbox!

Bonus– free download with newsletter sign up.

Feel free to connect with me on Facebook, Pinterest, or Instagram. I look forward to getting to know you and stitching up a storm!