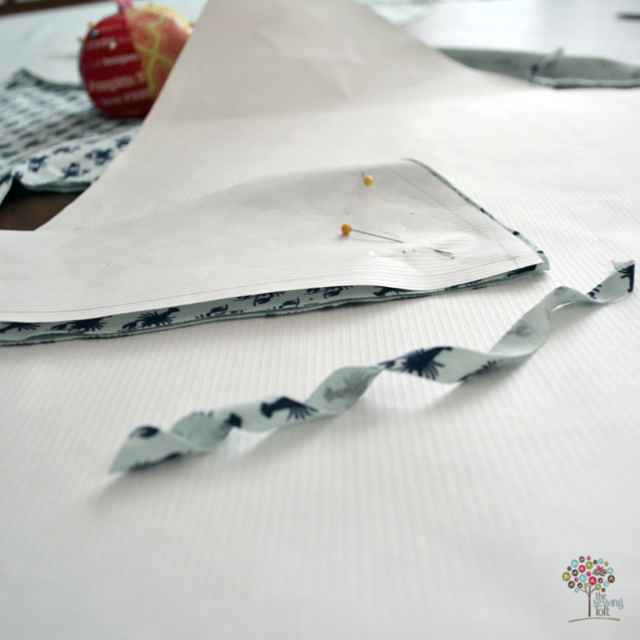 Cutting Table –
noun
a surface used for cutting fabrics
In a fabric store, a cutting table is usually a long surface with a built-in yardstick on one edge and a long groove for scissors going across the center. At home, your dining room table might become the cutting table for your sewing adventures! But remember, if you don't own a table that was specifically made as a cutting surface, always protect it with a cutting mat before you cut fabric on it.
Here are a few things to keep in mind when selecting your cutting table:
Height: It is important to consider height when selecting your work surface.  This will help prevent back injury, improve cutting accuracy and speed.
Surface Size: Keep the size of your projects in mind when selecting a table. If you tend to cut large patterns like garments, you will want to have a large table to lay out your fabric.
Durability: This table is going to take a ton of abuse. You will be leaning on it, cutting on it and pinning it. Be sure to make sure the top is a hard surface that can be cleaned easily and the legs are sturdy. You want this tool to stand the test of time!
No matter what surface you select as your cutting table just be sure to keep these key tips in mind This will help transform this large sewing tool into a quiet workhorse for all your sewing adventures!

Hello! Are you new here?

Do you want to learn more about sewing? If so, be sure to sign up for our newsletter HERE and never miss a stitch! Daily Sewing Tips, Everyday Projects and Fantastic Inspiration delivered straight to your mailbox!

Bonus– free download with newsletter sign up.

Feel free to connect with me on Facebook, Pinterest, or Instagram.  I look forward to getting to know you and stitching up a storm!