It's time to shift gears from St. Patrick's Day to Easter with this week's addition to the blocks 2 quilt series. Say hello to the Easter Eggs quilt block.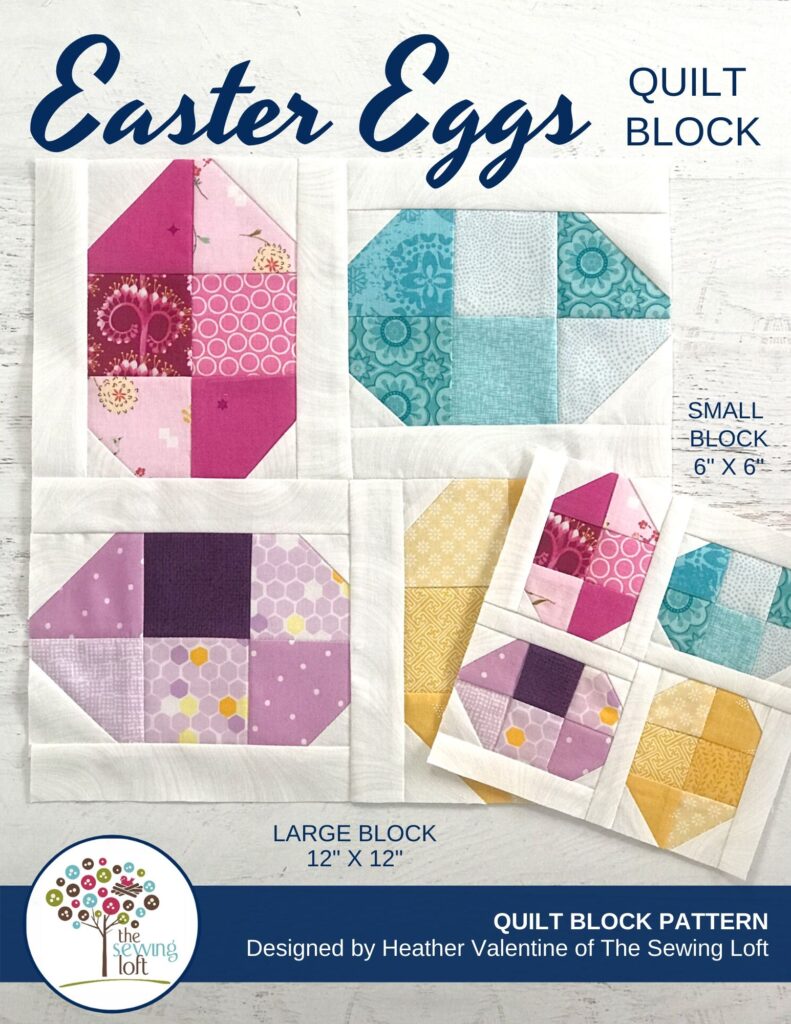 Coloring Easter eggs has always been a tradition in my family and I think this year more than ever, we will need it. From the tie-dye look to gradient shades, we've done it all.
Quilt Block Details
Each finished Easter Eggs quilt block measures:
6″ x 6″ (15.2 x 15.2 cm)
12″ x 12″ (33 x 33 cm)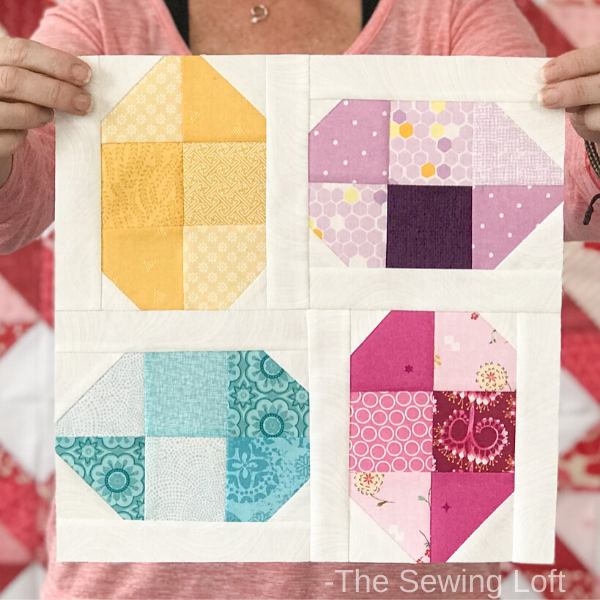 Material & Tool Supply List:
Assorted Scraps: Yellow, Purple, Blue, Pink & Background Prints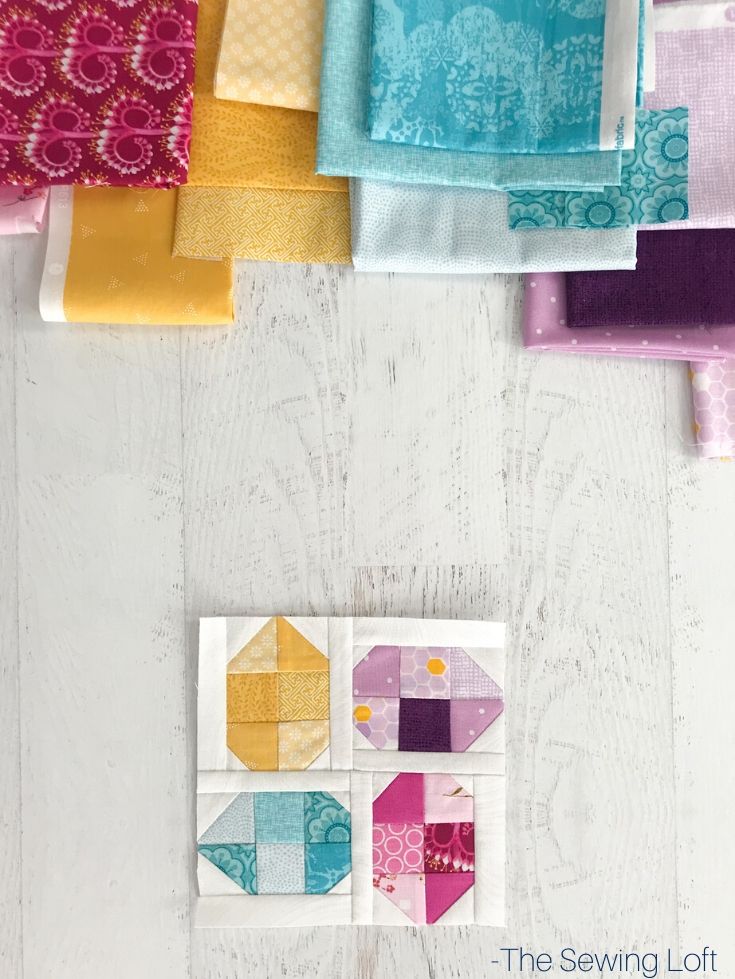 The simple patchwork construction of the block highlights color theory, straight stitching, nesting seams, and accurate trimming. Some of the cut pieces in the 6″ block are small and can be tricky to stitch in place. For that reason, I am saying this block is perfect for the intermediate beginner.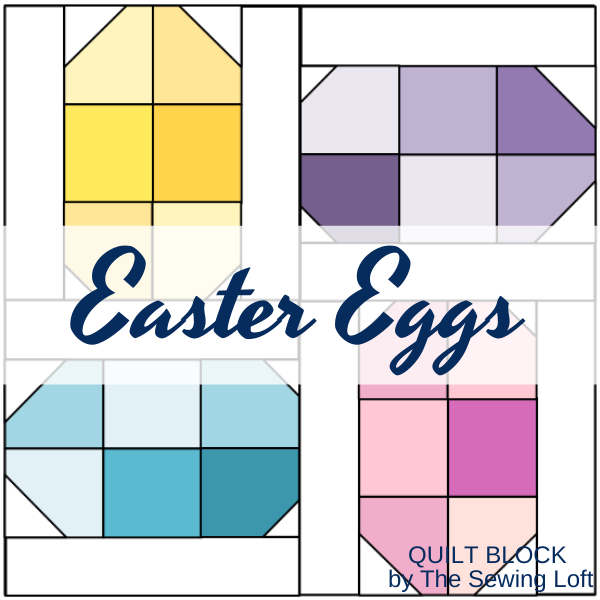 For a limited time, you can download the instructions from my shop for free. Just click the button below, find it in my shop and add to your cart.
Looking for more Easter-inspired blocks? Be sure to check out my Carrot Top, Bunny Hop, and Baby Chics quilt blocks. I really think they would make an adorable quilt for the season.
Pinnable Easter Eggs Quilt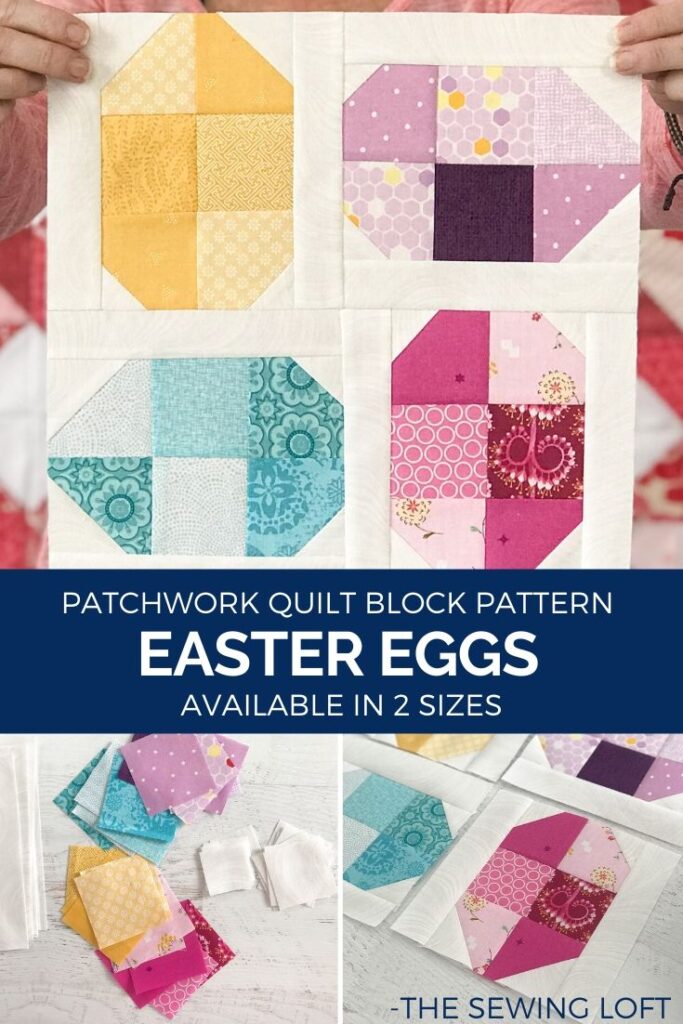 One of the things I love about this series is hearing from you and seeing your finished blocks. So please, don't be shy… After your block is stitched please share a few pictures of your work using the hashtags #Blocks2Quilt and #TheSewingLoft so we can all see.