To help encourage my girls to read, I am sending them back to school with new bookmarks. These bookmarks are super easy to make and take less than 15 minutes to put together.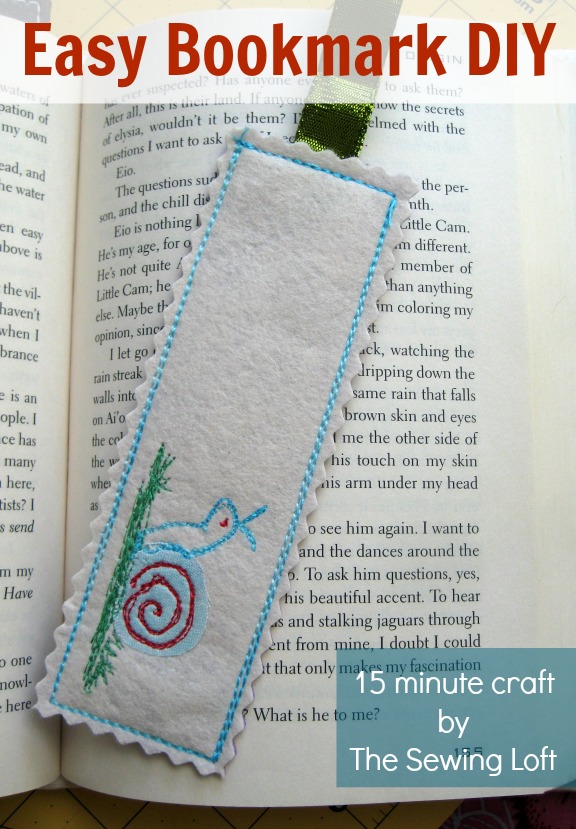 Easy Bookmark DIY
This project is for sewers all levels, especially children!
Skill Level- 1 Button
Materials:
felt and scraps
6″ piece of ribbon
colorful thread
heat erasing pen
Mod Podge or small piece of interfacing
pinking sheers *optional
Along with your
basic sewing supplies

,
you will need a free-motion foot. ** This project can also be done entirely by hand.
**Since I know that many of you like to print out a hard copy of the article to use as a reference while sewing, I have created an optional PDF that's optimized for printing and ad-free. Find more here. The blog post and video are totally free to read, print, and sew! The PDF tutorial & download for $2 is totally optional.
Basic Instructions:
After cutting my pieces, I drew a quick little design with a heat erasing pen.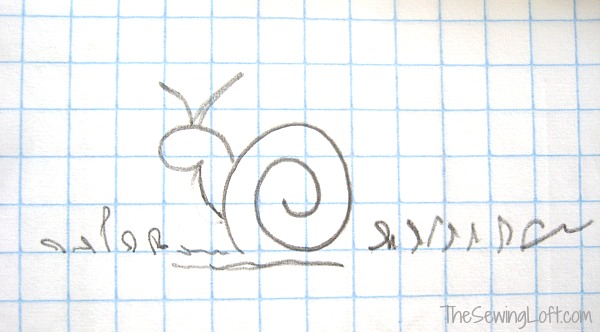 Cut a quick piece of scrap for color and grabbed a few different colored threads.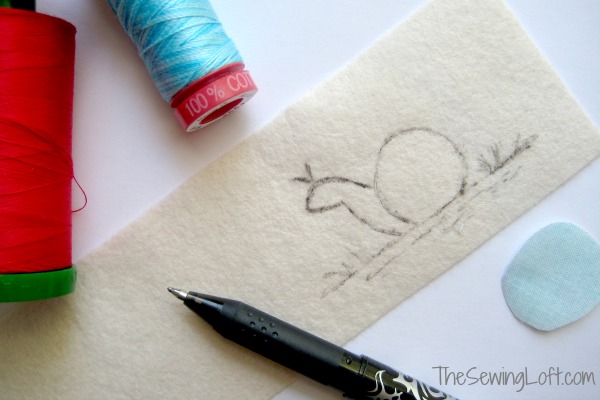 Switch out your standard sewing machine presser foot for your free motion quilting foot, drop the feed dogs if needed and get stitching. This is the fun part. Don't stress! Just think of the stitching as doodling with thread.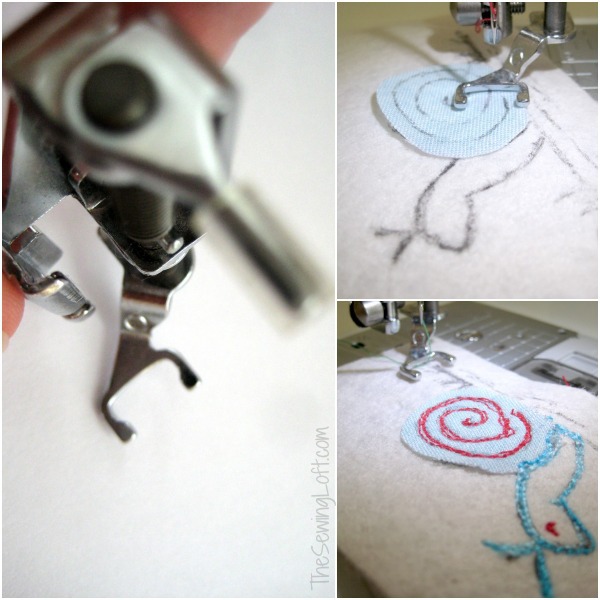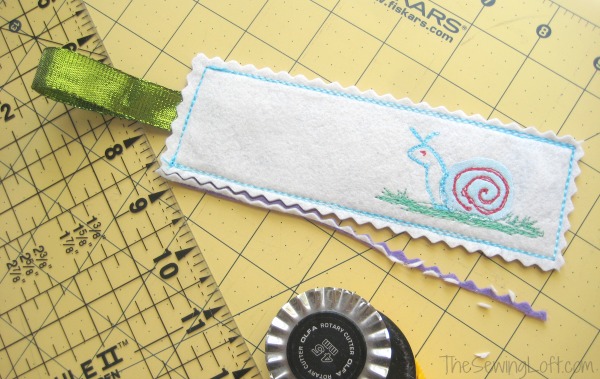 This easy bookmark DIY is perfect for back to school, teacher gifts, or really any time of year.
Quick Tip: If your felt is really soft, consider giving it a spritz of spray starch. It will add some stiffness without making it hard as a rock!
Encouraging children to read is so rewarding.  Watching my girls read always brings a smile to my face. I love talking to them about the story later and hearing their version.  This easy bookmark can act as a great placeholder when life is calling!