We all know that decorative pillow covers are an inexpensive way to change-up your space on a budget but what about when you are in a hurry? Like guests are coming in half an hour hurry! Allow me to introduce the envelope pillow cover.
Envelope Pillow Cover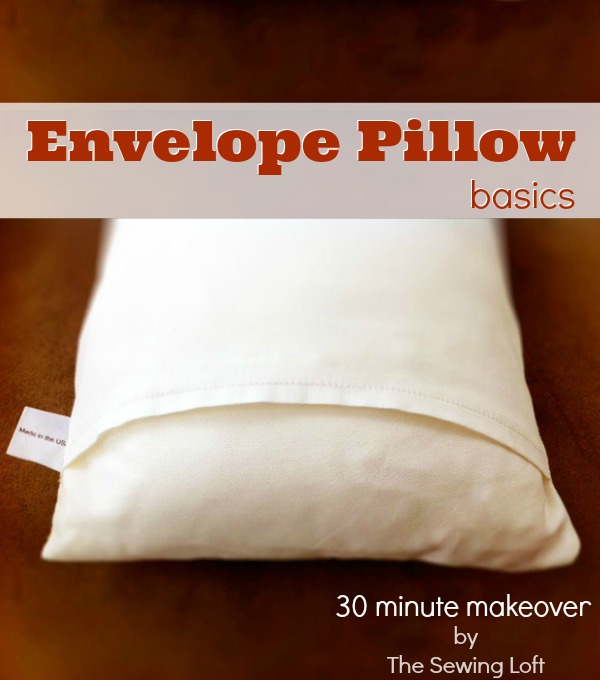 This project is for all levels.
Skill Level- 1 Button
Supplies:
Tools:
sewing machine/thread
basic sewing supplies
**Since I know that many of you like to print out a hard copy of the article to use as a reference while sewing, I have created an optional PDF that's optimized for printing and ad-free. Find more here. The blog post and video are totally free to read, print, and sew! The PDF tutorial & download for $2 is totally optional.
Basic Instructions:
For this easy envelope pillow cover, we are going to fold one long piece of fabric to create the front and back. The ends will overlap approximately 3″ at the back when finished. This extra fabric is to ensure that the pillow form will be hidden when the pillow cover is in place.
To calculate the fabric measurement you will need measure your pillow insert. Double this number (front & back) and to add 6″ for overlap and hem. Add 1/2″ top and bottom for seam allowance. Example: Cut your fabric 38″ long x 17″ high to cover a 16″ square form.
To create a hem, fold over the edge 1/4″ and press. Fold over the same edge a second time, press and straight stitch with matching thread.
Lay fabric wrong side down and fold the left and right sides over to create a square. Position overlap as desired. Pin seam allowance in place.
Stitch along top and bottom seams with 1/2″ seam allowance, press.
Turn pillow cover right side out and insert your pillow form.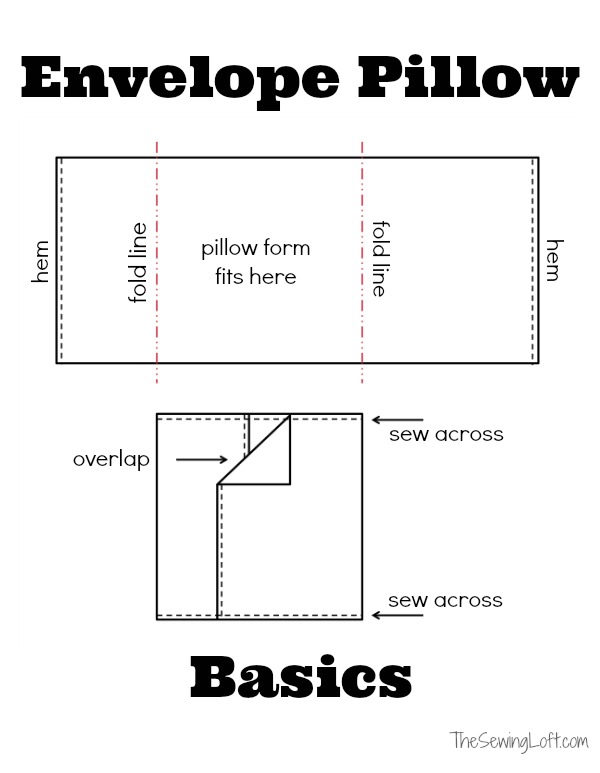 Toss on the nearest comfy chair or cozy couch for an instant change.
The fold-over method is just one way of making an envelope pillow cover and only works for non-directional prints. If you have a directional print or fabric with a nap-like cuddle™, you will need to cut the front and back separately. The pillow cover would be cut into three pieces and would look like the image below.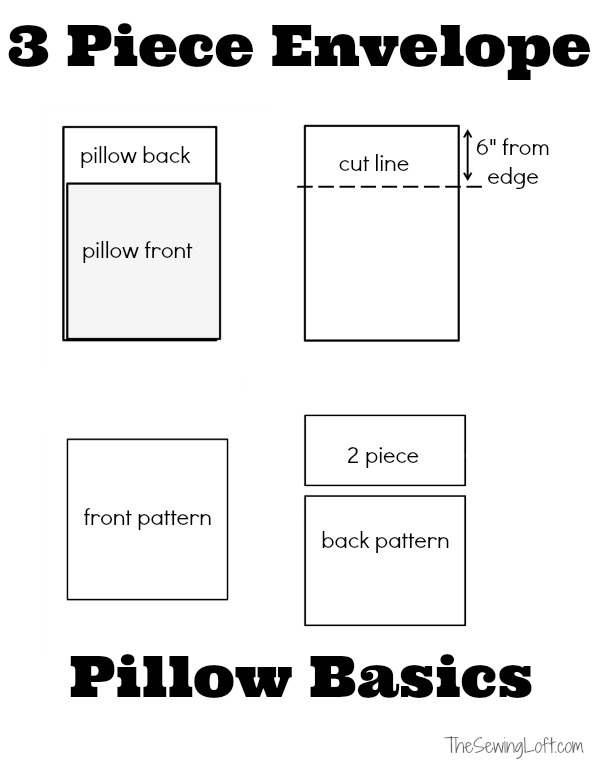 Overall, the construction is basically the same with the addition of sewing the two additional seams. I would also add in clipping the corners to prevent any access bulk.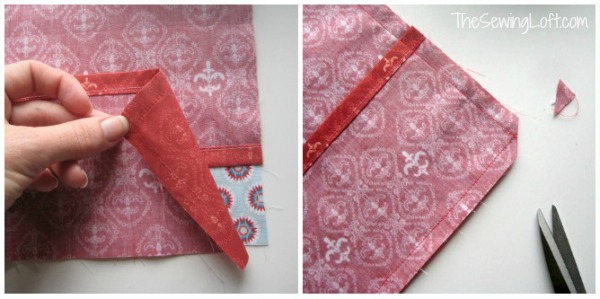 Choose the envelope pillow cover that best suits your fabric but either way, it can be stitched together in a flash! Even in time for that last-minute guest.
Decorative Pillows are a very easy way to jazz up your space. They come in all sorts of shapes, sizes, colors, and price points. But don't let the price tags scare you off. With a few simple stitches, you can create your own decorative pillows that will have your space up to date with all the latest trends.