This post contains affiliate links to products I own, use and love.
The holiday season is so exciting, full of meaning and tons of special life moments. So, this time last year we decided to treat our family to a new camera. It was a total splurge but one I knew we could manage since it would be used for so many things including; the blog, family photos, sport activities and of course Chewie!
Over the past year, my husband and I have learned so many things about photography. The good, the bad and the mediocre. The following list includes a few of our favorite camera tools, software and extra supplies that we love and use daily.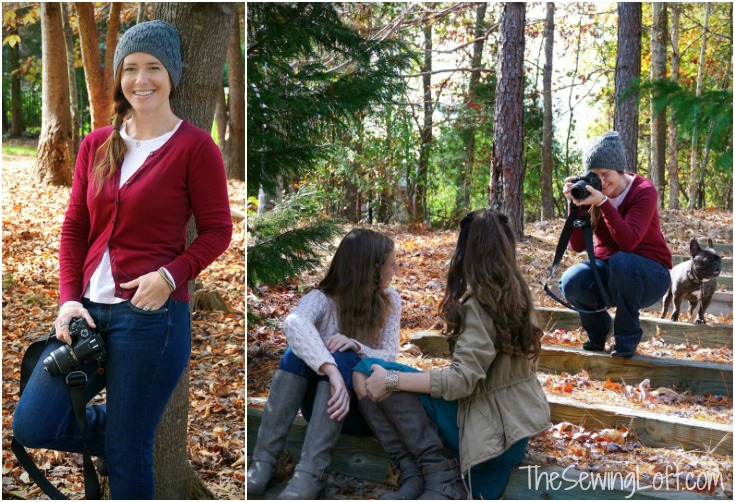 The following list includes our favorite camera and software, as well as some extra supplies that we love.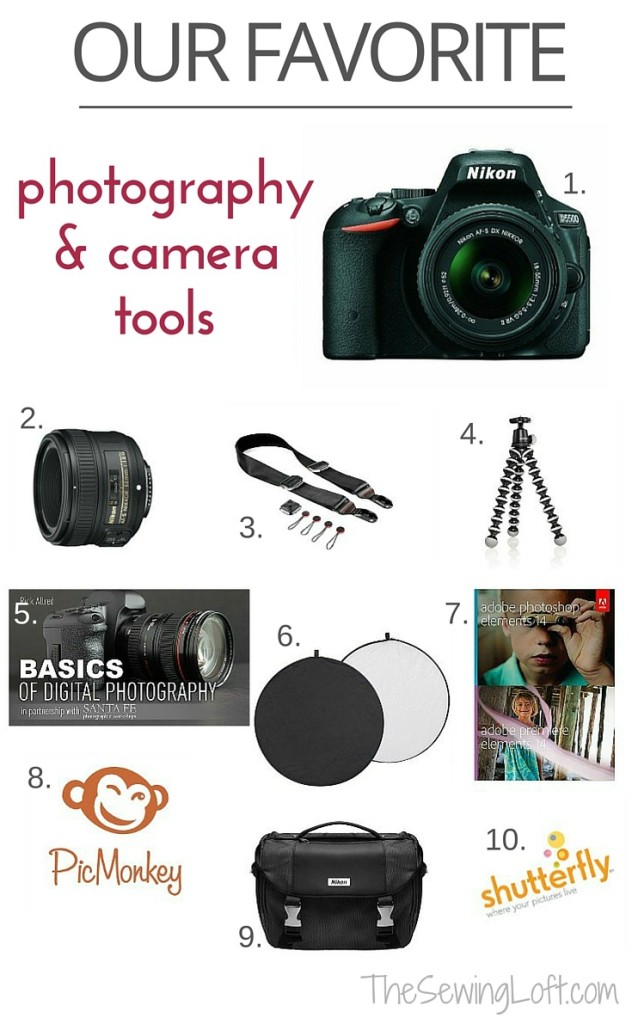 Our Favorite Camera Tools
1.  Whether you're taking pictures of the kids sporting events, sewing projects, or landscapes, you definitely need a good camera and since we were complete newbies, we asked around. The Nikon D5500 DX-format digital SLR is a great entry level DSLR camera. We picked ours up on a super duper sale and it came with a bunch of extras that made getting started a breeze.
2. You can buy a new DSLR camera that comes with a kit lens, which is all fine and dandy. But if you want to get serious, adding a 50mm lens to your camera bag, will definitely have you seeing things more clearly. We love this Nikon AF FX NIKKOR 50mm f/1.8D Fixed with auto focus lens!  It helps keep our main point of focus clear and provides a nice blurred effect in the background.
Not ready to purchase that lens? Check out Borrow Lenses and test drive before you buy.
3. If you are anything like us, you're taking pictures on the go. That means that the right strap was high on the MUST HAVE list. Sure the camera comes with a strap but it is designed to hang directly from your neck on the front of your body. This is only good if you are standing still. Not running to catch up with the pack at a X Country race or capture that perfect shot at a lacrosse game. No, it is pretty much the tourist position. We love, Love, LOVE this sling strap by Peak Designs! The seatbelt style webbing is internally padded for low-profile comfort, features a smooth surface on one side for easy movement and a gripper on reverse side for steady placement. Seriously, we can not say enough about this strap!
4. Worried your hand might shake? Then a portable tripod is in order. I like the Joby GP3 GorillaPod. It's small, compact size is the perfect way stabilize your camera while on the go.
5. Looking to learn about the technical side? Craftsy has a great line up of classes here. Two that have helped me are-  The Basics of Digital Photography and Family Photography – Candid Moments. The easy going, learn at your own pace is perfect for me. Not to mention, you can go back and review your class anytime you need a refresher is a total bonus!
6. Consider picking up a collapsible reflector to help when is poor. They fold down in size and are completely portable.
7. There are a bunch of different software programs on the market for photo editing, but Photoshop is the most widely used! You can splurge on the full version or grab Adobe Photoshop Elements 14 
if you are trying to keep to a budget.
8. If your like me and spending money on photo editing programs isn't in the cards for you right now, PicMonkey is a great online alternative. They do offer a Royale version with a few more bells and whistles. You can try it free for a limited time here.
9. A camera bag should be pretty high on your list. Not only will this bag keep everything together in one place but it will act as a protector. This one holds all my jazz in one place while keeping it protected. 
10. Now that you've gotten those fantastic shots, it's time to have them printed. We love Shutterfly! They offer so much more than your standard prints. Our personal fav is the photo books. Not only do we have fun putting them together but everyone loves to recieve such a personalized gift!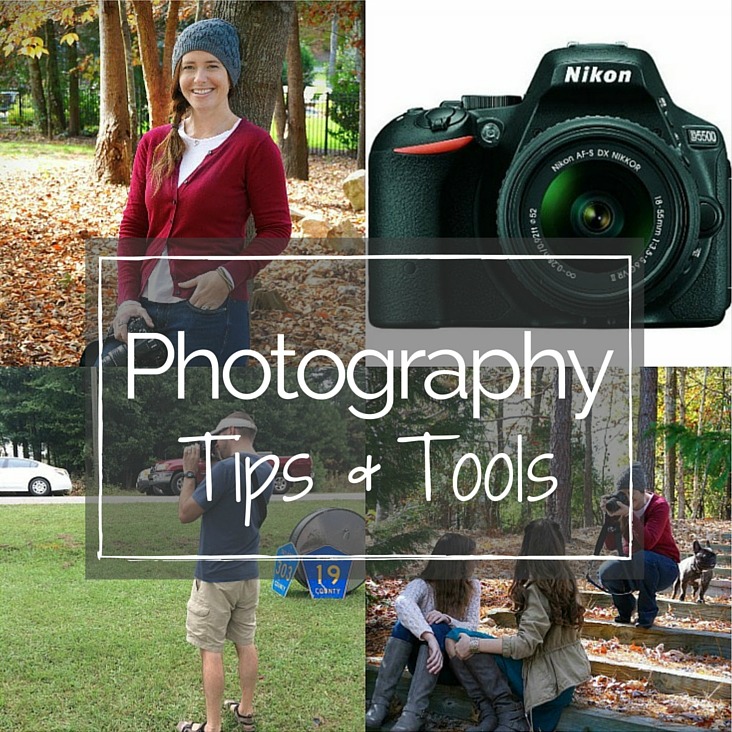 A few extra camera tips-
Charge your battery the before the big day.
Consider picking up an extra memory card for your camera. This will give you breathing room and not have to worry about running out of room mid photo session.
Back up your photos! I suggest you double back up. External drives are an inexpensive storage solution but over time can become corrupt.
Organize your files. Be sure to keep them organized within your storage area by creating easy to find folders, renaming images and date.
Practice! This seems pretty basic but it really is true. During a hands on class the instructor told us to practice playing with the aperture settings along a brick wall & picket fence. We took pictures at different settings and really evaluated them. That is when everything clicked! It was so clear to see when things were working.
Get close. Don't be afraid to get up close and personal for that perfect shot. You can see in the photos above that I am right there, bending down. The camera can only do some much work. We have to do the rest.
Now that you're armed with all our favorite camera tools and easy tips, theres just one thing left to do….. Start snapping!  We hope all your photos are picture perfect! Feel free to leave us your favorite tip in the comments.

Hello! Are you new here?

Do you want to learn more about sewing? If so, be sure to sign up for our newsletter HERE and never miss a stitch! Daily Sewing Tips, Everyday Projects and Fantastic Inspiration delivered straight to your mailbox!

Bonus– free download with newsletter sign up.

Feel free to connect with me on Facebook, Pinterest, or Instagram.  I look forward to getting to know you and stitching up a storm!