This post contains affiliate links to products I own, use and love.
Have you ever walked through the quilt shop/fabric store and noticed just how many different types of quilting rulers available on the market today? Try to shop for one and the number of choices in most stores might overwhelm you.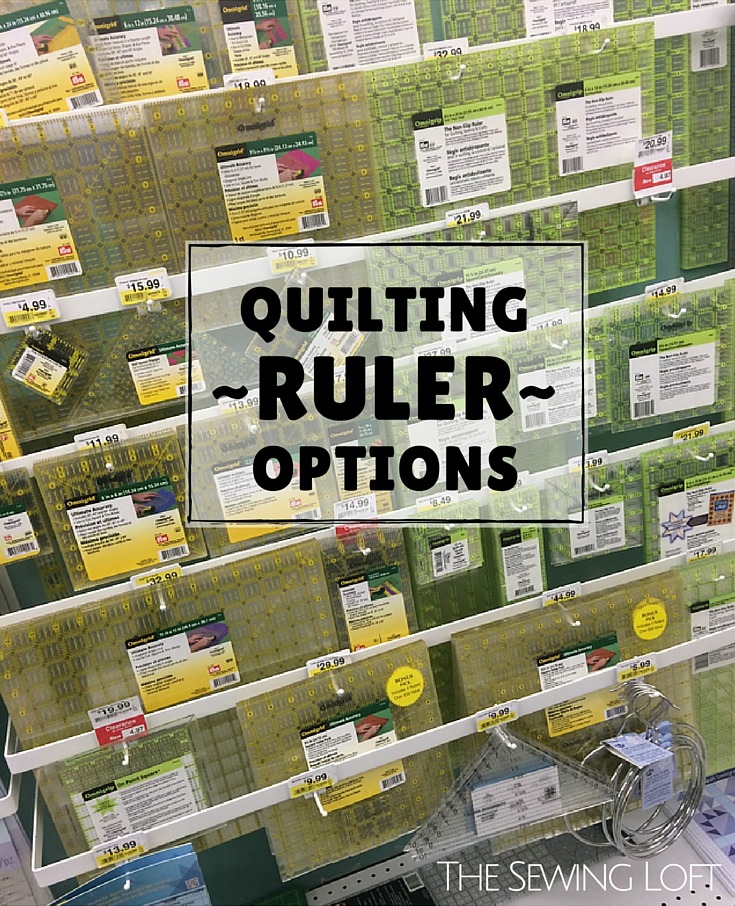 With so many quilting rulers on the market, I'm wondering if you have favorite. Sure, I have my "go to" ruler. You know what I mean, the one I reach for all the time and never let's me down. It's a no frills kinda ruler that always gets the job done.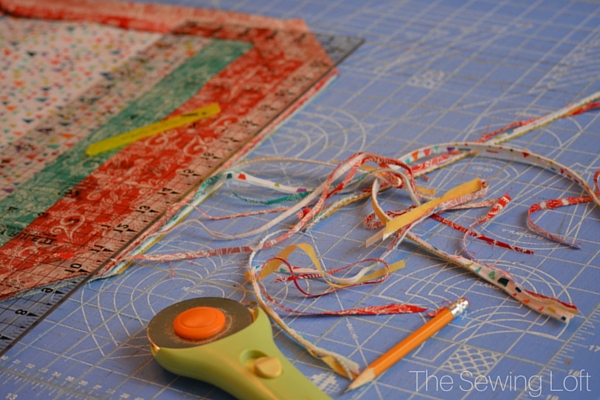 But my new found fav is the QTools Corner Cut 60. This little cutie has quickly become my favorite because I get two tools in one! It allows me to trim 60 degree points for exact seam allowances, and mark a scant 1/4″ on any machine. It's such a great tool to use for many various sewing projects including my scrappy triangle quilt. 
Olfa's "frosted" line of rulers are gaining popularity among quilters and sewists because they are non-slip, and the "frosting" makes the rulers easier to read since there is no reflection on them from your overhead light. This is a great feature especially for old eyes! Who would want light reflecting on their eyes while measuring or cutting? It's so distracting.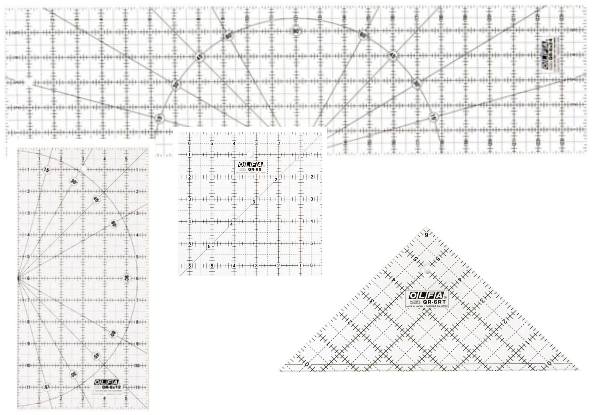 Creative Grids rulers are also very popular. They come in many different sizes. Many sewists love the 8 ½ x 24 ½, and the super handy "quick trim."

If you're looking for that ultimate ruler to use for everything, the following sizes are great choices: 6 x 12, 6 x 24, or the big 12 ½ x 12 ½. You can also use the 6" square, 5 x 12, and the 5 x 24 in combination for almost all sewing jobs.
With the 6 x 24, you can cut a variety of sizes and widths without having to realign or adjust the fabric of your cutting mat. The 16" square is great for t-shirt quilts and squaring large blocks. The french curve works really well for drafting patterns.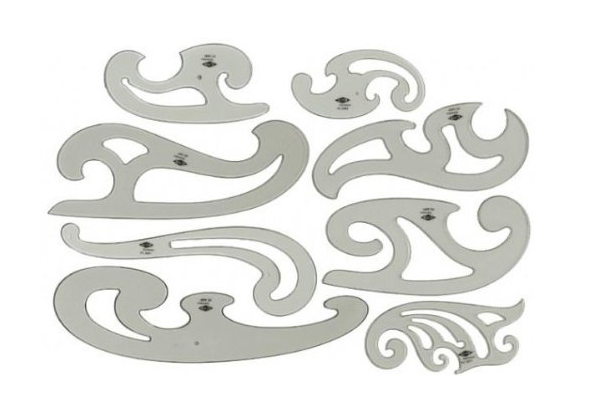 Quilting rulers are an important tool in creating beautifully crafted quilts. I can't imagine tackling my projects without one. The important thing is to find the type and size that works best for you. Once you have your basic rulers covered, it's time to shift gears and think about specialty shapes but that's a post for another day.

Hello! Are you new here?

Do you want to learn more about sewing? If so, be sure to sign up for our newsletter HERE and never miss a stitch! Daily Sewing Tips, Everyday Projects and Fantastic Inspiration delivered straight to your mailbox!

Bonus– free download with newsletter sign up.

Feel free to connect with me on Facebook, Pinterest, or Instagram.  I look forward to getting to know you and stitching up a storm together!