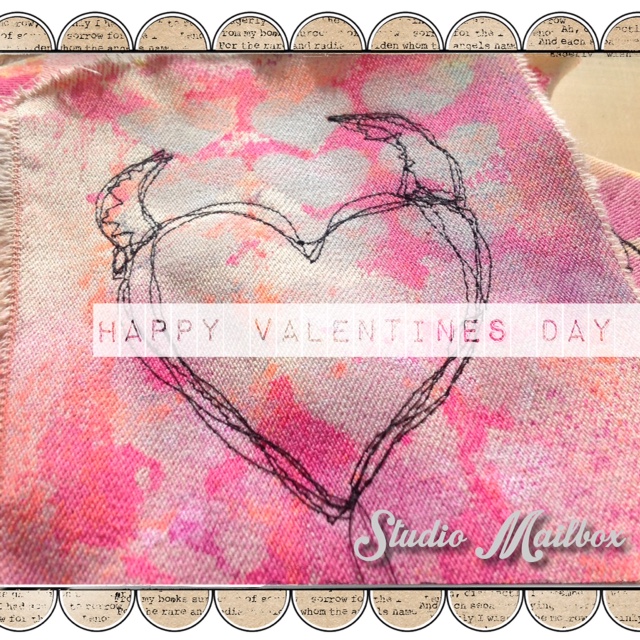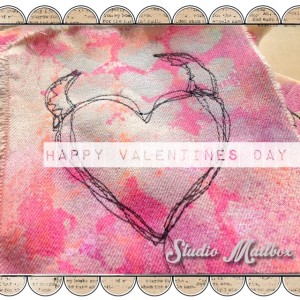 Hello dear readers!  It's TJ from Studio Mailbox tuning in for a First Fridays post.  For those of you new to this, I tune in on the first Friday of each month to bring you some sewing inspiration laced with a little humor.  (Or at least I try)!
Valentines Day is a big event at our house.  Not only do I get to assist my grade school son with treats for his party but on top of everything it's my hubby's birthday.  You might want to imagine that makes him a Casanova but in reality having a Valentine birthday just means that it's way harder to get a reservation at a restaurant!  Having these extra things happening mid-month makes me eager to get on track before the 14th rolls around.
I thought I would share with you what I got up to this year in case you want to whip out some quick handmade valentines yourself.  Some of these I am going to sew into postcards, others I'm going to use as gift toppers and some I'm going to send as is (especially to my friends and family who also sew and might want to use them in one of their own projects).  These could also be cool with the addition of a grommet and ribbon turning them into cloth tag.  Or how about using several of them together in one of those trendy buntings?
I had been looking for more excuses to play with my fabric spray paint.  They are a little messy to say the least.  Some of the colors come out of the nozzle in hard lines instead of a nice even spray but overall they are a fast and fun way to add some wild color to whatever you're making.  I decided that the drips and splats just make it even more arty.  I used a repeating heart stencil but you could use stamps or anything else you could dream up.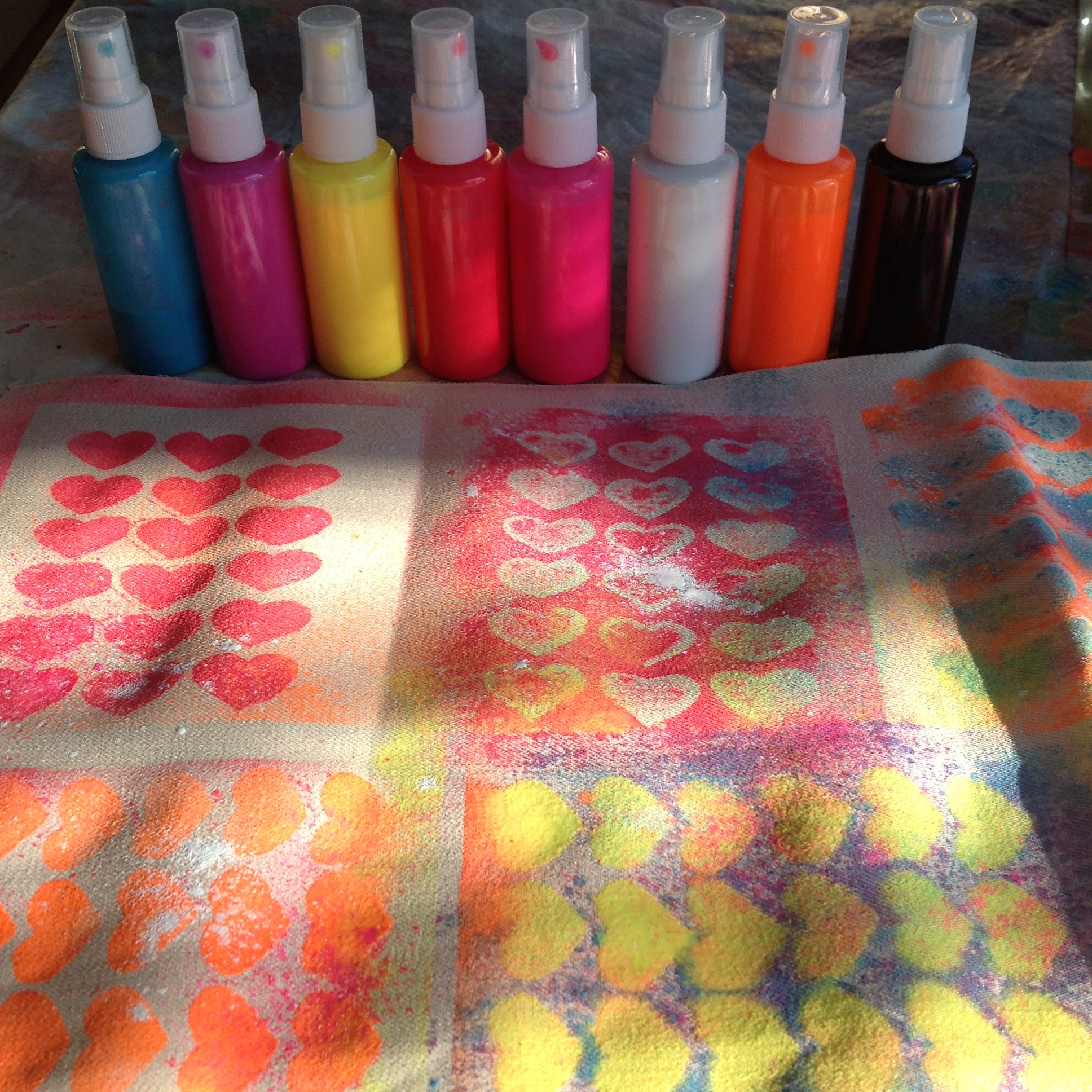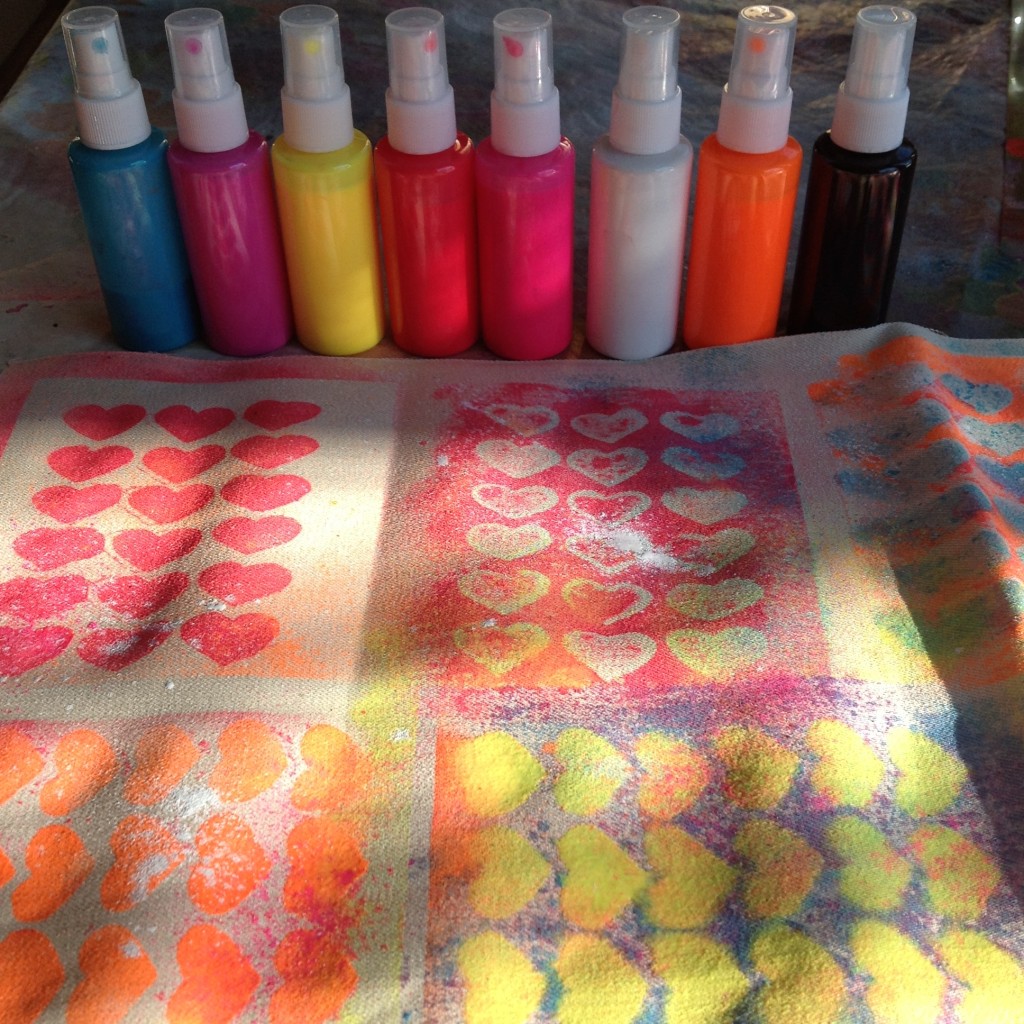 I sprayed onto a large piece of artist quality canvas.  Then I made sure and let the paint dry a few days before stitching on it. Once I was ready to start sewing I snipped little starter spots and tore the canvas into individual pieces to work on.  I love me some frayed raggedy edges!
Instead of making plain old hearts I decided to give mine horns.  Some of them turned out better than others and I swear if I relax my eyes and look at them I can imagine the hearts reaching their arms above their heads and flexing their muscles.  Of course that might have something to do with the fact that I did these freestyle and on the fly.  If you want exact symmetrical hearts and horns then you'll have to make a template and trace it onto your cloth and then take your time following the lines.  I made a rough heart shape, and then went around it a few more times before adding the horns.  I spent a whopping two or three minutes on each.  Pattern schmattern.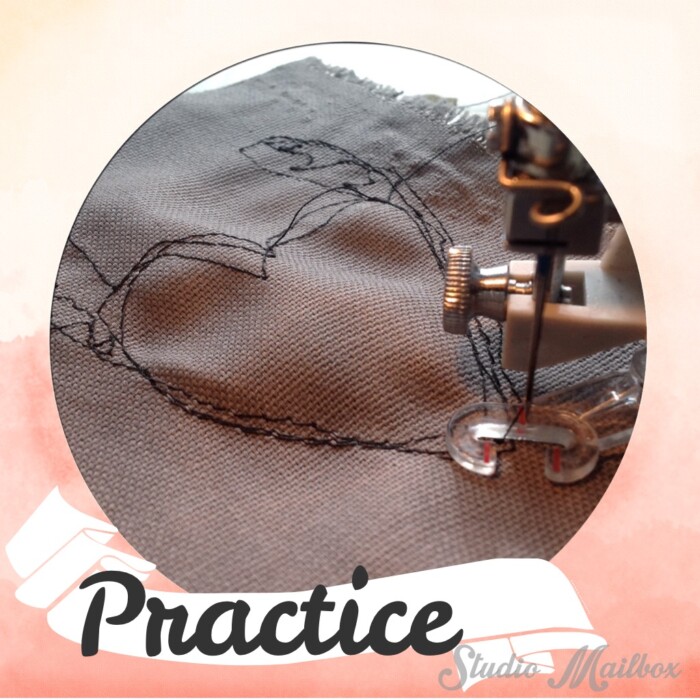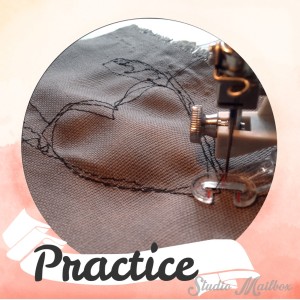 I did take time to practice on a hunk of scrap first.  As you can see the horn on the right of the gray cloth looks more like a bunny ear.  It doesn't matter though because as you go around your design multiple times you can be sure and make the horn pointy a couple times too.  Again, this is what gives it an arty look instead of a perfectly controlled outline.  These are stylistic differences and a matter of taste.  I like it all messy and crazy.  Or at least I keep telling myself that I do in order to avoid having to actually learn how to free motion perfect lines.
I was glad I had painted onto medium weight artist canvas.  These stayed sturdy and flat and were easy to maneuver under the moving needle.  As you can see with the practice piece and the one oddball I tried on lighter weight fabric it got lumpy rather quickly.  I'm sure if you played with your tensions or pulled the fabric tighter as you were sewing this could be better.  As I practice more and experiment on different substrates I'm amazed at how completely different it feels.  So don't get frustrated if you're struggling.  Maybe you just need a stiffer or heavier fabric!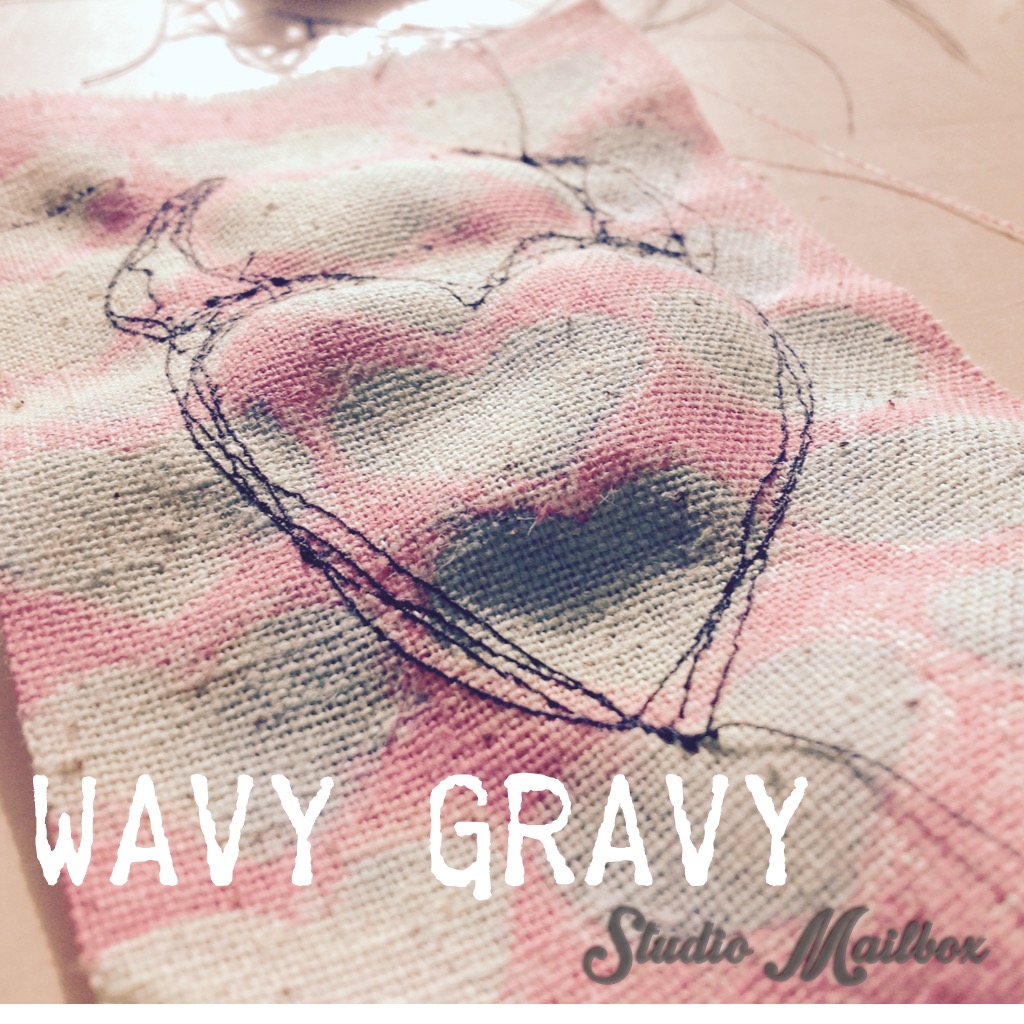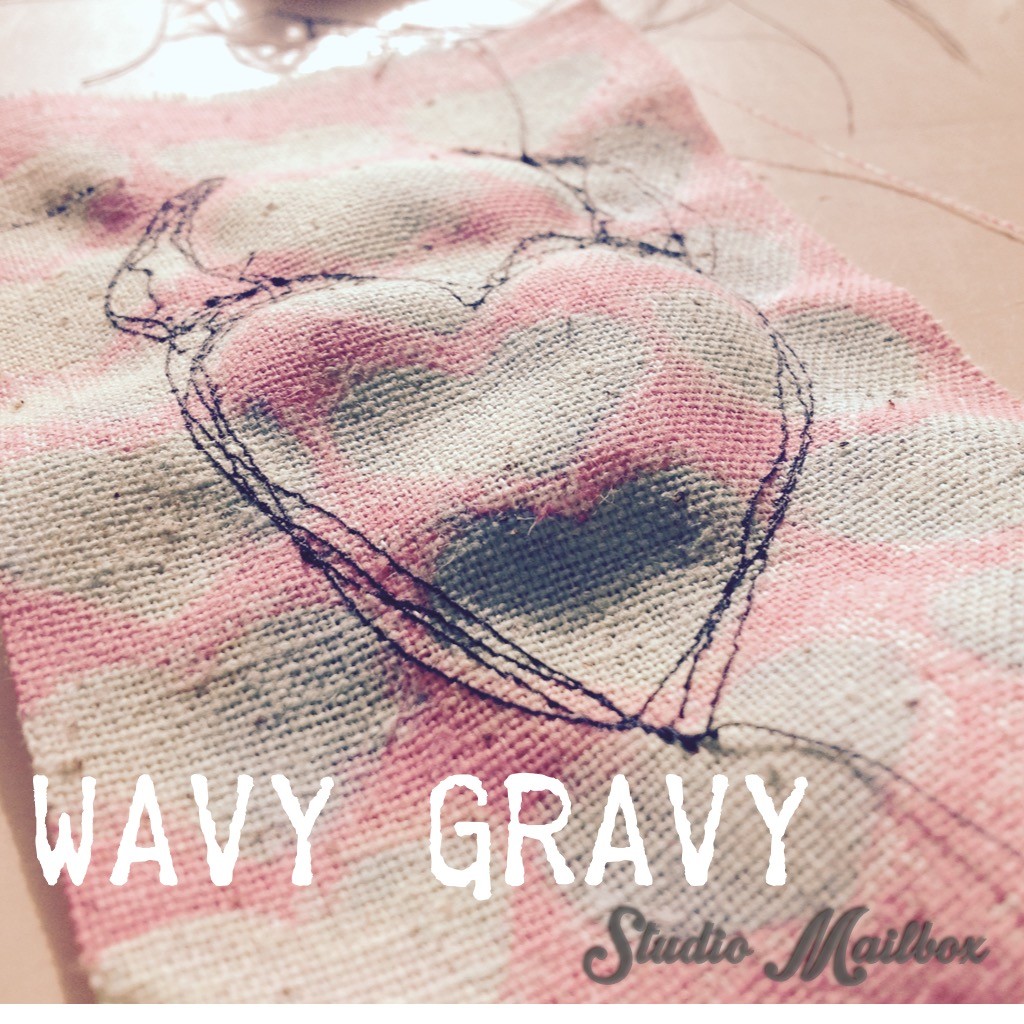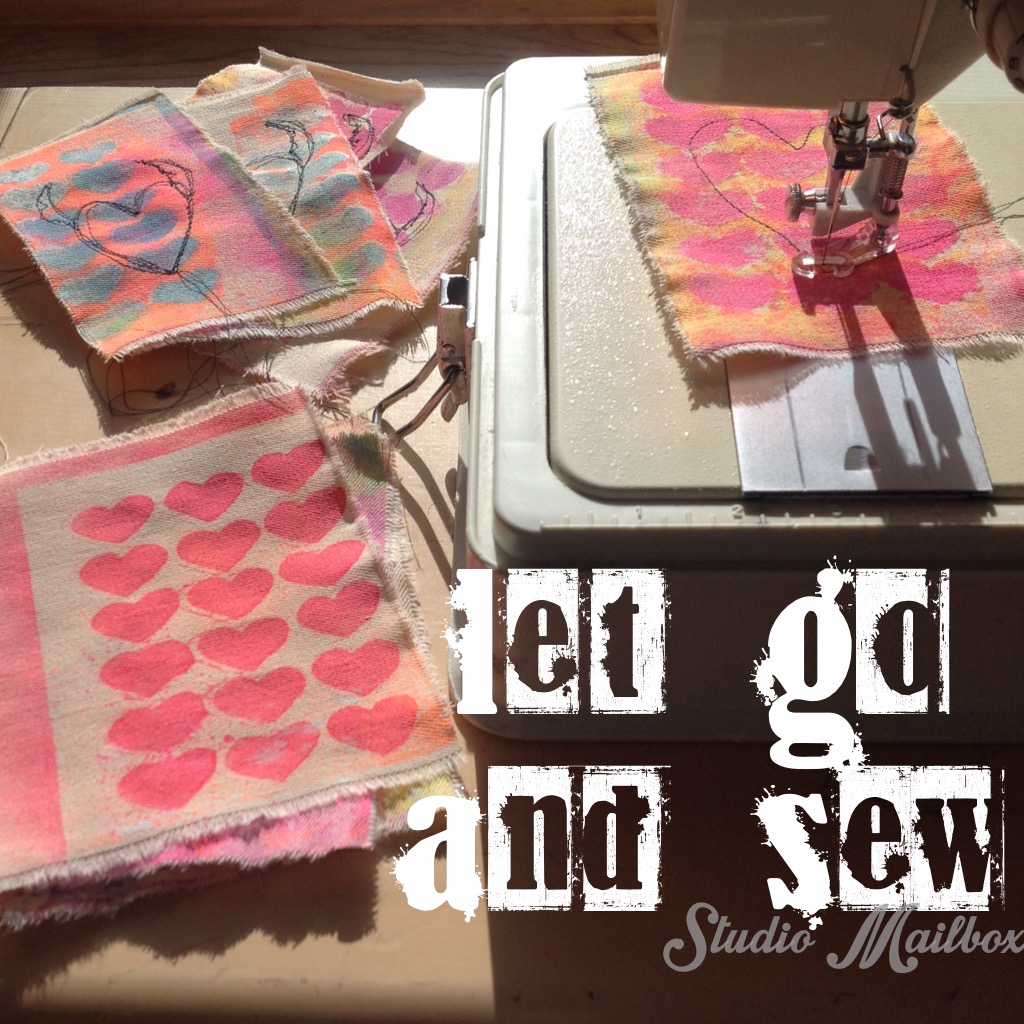 I just kept at it, each one a little different.  All imperfectly imperfect.  Just like love and relationships and February 14ths.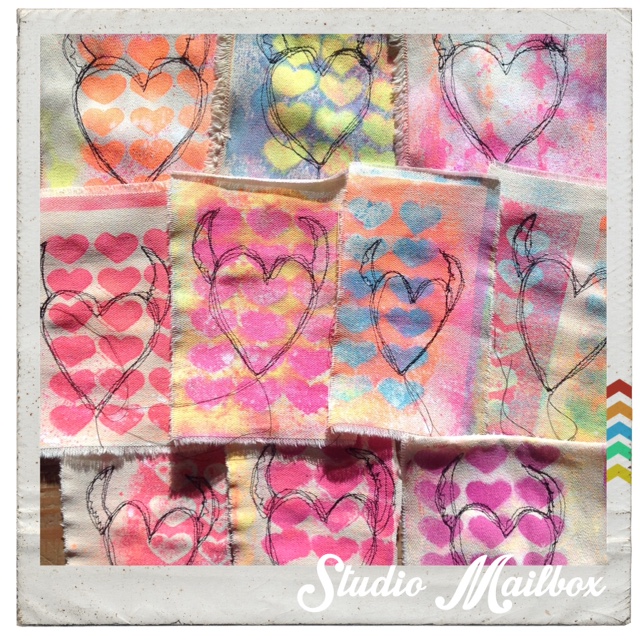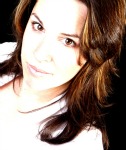 TJ Goerlitz is a mixed media artist who pretends to be a seamstress whenever possible.  Come connect with her on her site, Studio Mailbox, her Facebook page, or in Pinterest.  Join her on the first Friday of every month where she shares her latest sewing tales with the readers of The Sewing Loft.