I revealed yesterday on Facebook that my girl is coming out of storage and we are going to be BFF's again!
Garment Sewing 2013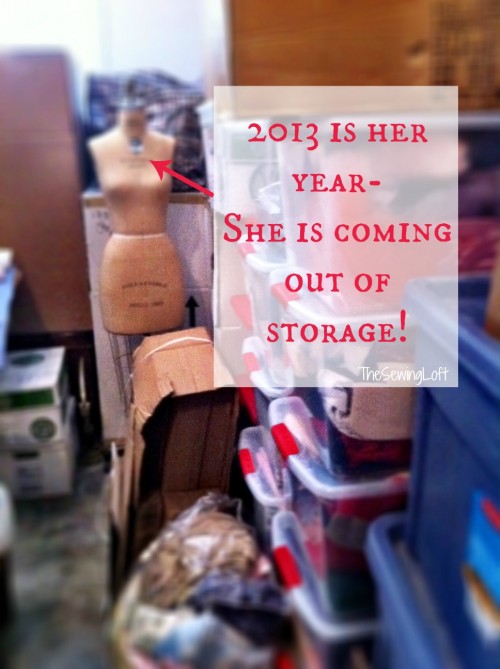 You see, we used to be best friends.  I would drape dresses on her, test patterns with her and basically she helped me fill my closet with amazing, one of a kind goodies.  She was my garment sewing buddy!  But we fell out of touch.  So, even thought last year I stitched 686,742 stitches she did not see the light of day.

MY LATEST VIDEOS
Did you catch that? I know how many stitches I sewed last year.  I know, silly fun fact but my machine has a counter!
Let's break that down.
On average there are 8 to 12 stitches per inch on the seams of our garments.  This number changes based on fabric type, seam construction and end use.  So, allow me to take the liberty of using 10 stitches per inch as my rule of thumb.
686,742  ÷ 10 = 68,674.2
68,674 ÷ 12 = 5,722.85 (12″ = 1 ft)
5,722 ÷ 5280 = 1 plus miles
Wow, I stitched over 1 mile last year!  Now, that might not seem like a lot in terms of distance but if you look back at the projects I worked on in 2012, that's a bunch of small projects!  This year, I am determined to turn those stitches into something fun for my closet.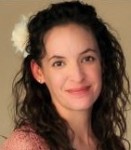 To help keep us all inspired, Melissa from Melly Sews will be joining us on Thursdays.  So, if you made a New Year's Resolution to sew for yourself, Thursday is a must!  To jump-start the year, we'll have the perfect pattern for you and it will be perfect because you'll make it!  Melissa will break this project down into easy steps for you and show you how to draft a precise pattern based on clothes you already own.  That's right, garments already in your closet!
Take a peak at some of these amazing tutorials she has created.  I love that she sews for all ages.

So, let's give her a warm welcome to our growing community!  I know your closet will thank you.
2013 is shaping up to be fun.