It's the final day of the Creative Christmas countdown and the top class for 2020 is the Gnome Table Runner.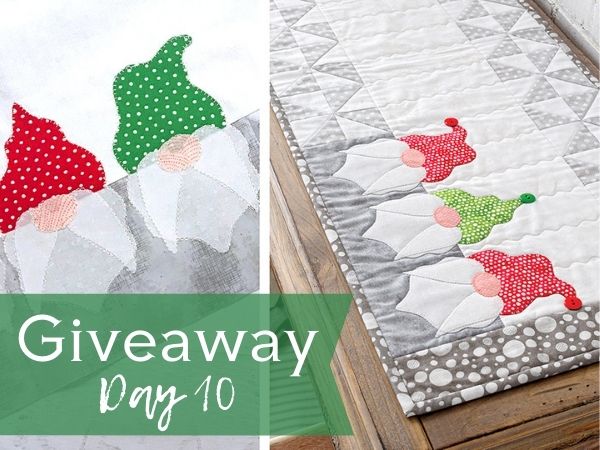 I never know which project the audience will like most when filming but I can say that I LOVED making this one. Everything about the class was fun. From selecting sample fabrics, to filming, it all came together with ease.
So, even though this is a newly released class, it has made it to the top of the countdown. Let's take a look at the class sneak peek video.
In class, you'll learn how to:
Mark and stitch half-square triangle units.
Create pinwheels.
Sew raw edge applique.
Add decorative details.
Want to win a seat with me in class? Be sure to enter below. Remember, the giveaway is open to both international and USA residents and the lucky winner can select a class of their choice.
a Rafflecopter giveaway
Then stay tuned because I've been busy filming even more classes for the coming year. Now, if you can't wait and want to join me in class today, be sure to click here and sign up.