Last week we had family visiting from out-of-state and we spent the whole weekend chatting about all things Christmas.  It was so much fun to see them and really got me in the mood.  So, to keep that feeling going, I thought I would share a few of my holiday finds.
Holiday Christmas Ideas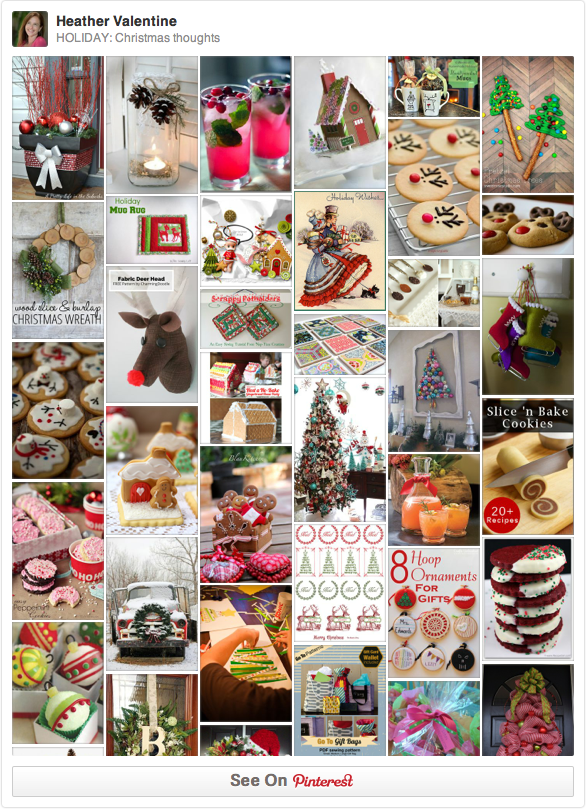 Follow HOLIDAY: Christmas thoughts on Pinterest
This Pinterest board is jam-packed with everything from outside decor to party printables.  That's right, I've been busy pinning all these amazing projects to one place for easy reference.
ps- Do you have a favorite post or project you'd like me to pin or one that you love that you'd like to share? Leave me a link in the comments and I will add your ideas to the board.

Hello! Are you new to The Sewing Loft?

If so, I'm glad you stopped by and hope that something has inspired you to keep your needle moving!  Don't miss a single project and subscribe via email HERE! Bonus- free embroidery pattern with newsletter sign up. Another great way to connect with me is via Facebook, Pinterest, Twitter, Google + or Follow my blog with Bloglovin.  I'm looking forward to getting to know you and creating together!