With Halloween behind us, it is now time to start gearing up for the holidays.
I am so flattered that my friend Erin from My Very Educated Mother has asked me to join in on her No Ugly Ornaments Challenge. Each Week on Thursday, during the month of November, I will share a very simple "how to" for creating a fun holiday ornament.
Here is my 1st one.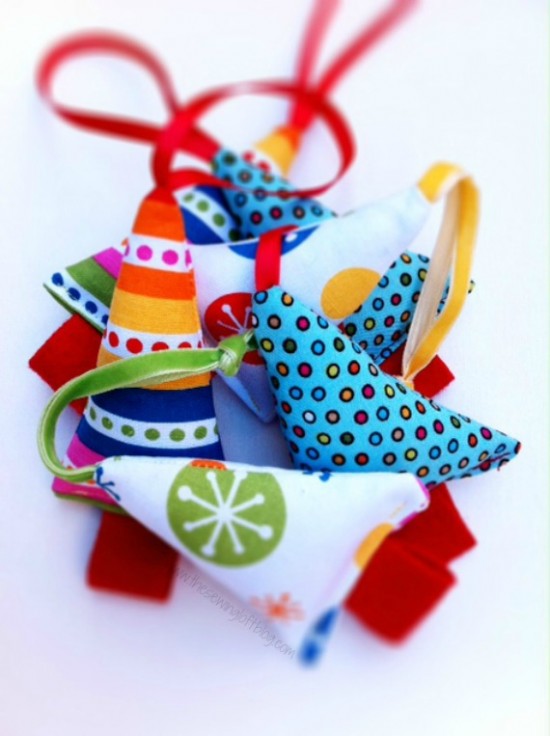 This project is for sewers of all levels.
Skill Level- 1 Button
Materials:
scraps of fabric 4 1/2″ x 4″
10″ piece of ribbon
scrap of felt
poly fill
**Since I know that many of you like to print out a hard copy of the article to use as a reference while sewing, I have created an optional PDF that's optimized for printing and ad-free. Find more here. The blog post and video are totally free to read, print, and sew! The PDF tutorial & download for $2 is totally optional.
Basic Instructions:
Draw a long triangle (aka – tree) that fits your scrap of fabric. Cut 2 pieces for each tree.
Fold your 10″ piece of ribbon in half and sandwich between the right sides of triangle.
Pin in place and straight stitch the long sides of triangle. Leave the bottom open.
Stuff with poly fill. Fold ends under to clean finish and insert your folded strip of felt.
Straight stitch everything closed.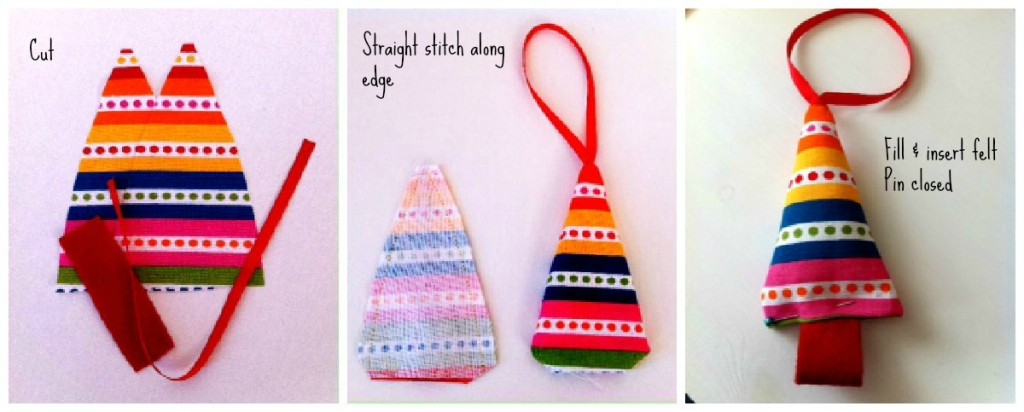 Click here for more of the No Ugly Ornaments Challenge. A new ornament will be posted every weekday during the month of November.

P.S. You can find a ton of adorable holiday decor and ornaments in my mega round-up here.