New House- New Traditions! Advent Calendar Snap Shot
As promised – here are a few snap shots of the finished advent calendar project.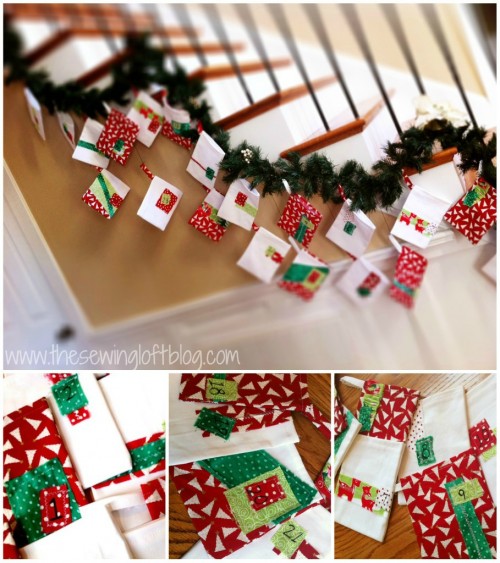 (Click here if you missed the advent calendar "how to")
To make things fun, I ran to the local Dollar store and picked up small "usable" items for my girls. Like hair ponies, chap stick, combs, brushes, socks…. you get the picture. No junk!
I wrapped each one separately in just plain old news paper. For a splash of color & spot of whimsy, I hot glued some fabric scraps and made a few paper flowers. Super simple, easy to make and cost – ZIP!!
To be fair, the real reason I wrapped everything in news paper is to avoid any overlap of wrapping paper with Santa. Yes, my older daughter still believes and I would like to keep that going as long as possible.
For the reminder of the year, I will be posting short, quick tips and tricks to help keep your holidays stress free. From easy gift ideas to packaging tips, I should have you covered.
So, tune in tomorrow for a simple gift idea from Melissa at Studio MCA Designs.
Happy Crafting!
~Heather
**Remember, I would love to see your advent calendar.  Be sure to share photos on my facebook page!
Featured on :