Over the years, I have made countless memory quilts for clients.  The materials range from baby clothes, concert shirts to full blown 3 piece suits.
The excitement and joy expressed by my clients is always truly touching.  The one question that I am always asked is "How did you do that?"
This "How To"  series will walk you through the basics of creating a tee-shirt quilt.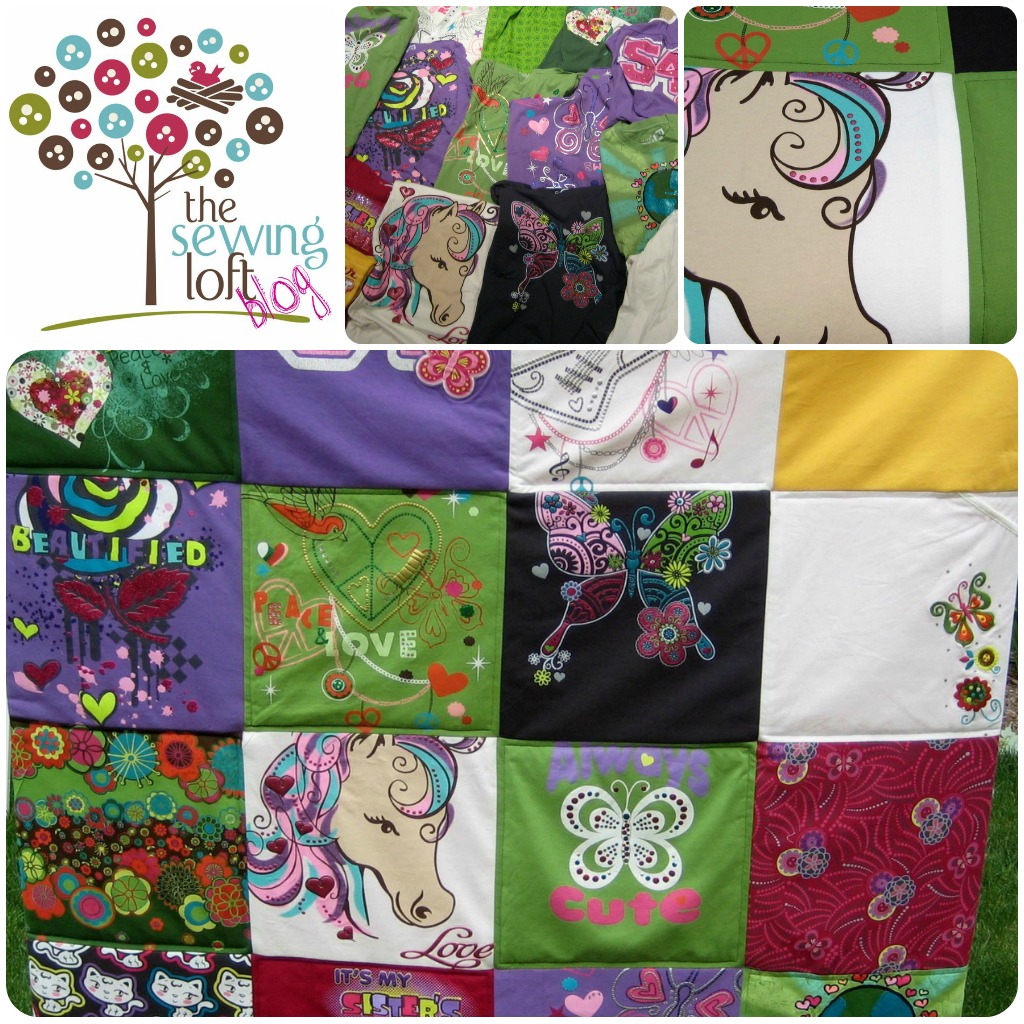 This project is for all levels.
Skill Level- 1 1/2 Buttons

Part 1 in  the series is all about gathering your materials, determining your sizing and cutting.
Materials for completed quilt:
Tee Shirts
Tricot fusible interlining
Batting
Backer fabric (I like to use flannel)
* optional** June Tailors printable fabric (if including a photo)
Tools:
Iron/Ironing board/Press Cloth
Scissors
Sewing Machine
Ruler or measuring tape
For today's "how to" you will only need the tee shirts and tricot fusible.
Basic Instructions:
Gather all of your times you would like to include in your quilt.  Be sure that they are clean and ready to use.  You will need to find a flat surface to lay out your tee shirts for cutting.
Sizing- Before you can start cutting each square, you need to determine the finished size of your quilt and number of squares you will be including.  I will be creating a 25 square/pieced quilt that will finish as a full.  (82″ wide x 87″ tall ish) I will create 5 rows of 5 blocks.  Each block will finish 16 1/2″ wide x 17 1/2″ tall.  But I need to add seam allowance.  To make things easy, I am going to add 1/4″ seam allowance to each side.  Each finished block will be 17″ wide x 18″ tall.
To start my process, I like to cut fusible interlining larger than my finished block.  (this will give me wiggle room later when cutting.)  For speed, I suggest cutting them all at once.  Cut 25.
Cut off your necks and sides of tee shirts.  You will be left with 2 large rectangles.
Following the manufactures instructions, lay fusible interlining  to wrong side of fabric and fuse.  Note to position any print, graphic or special detail on the right side of fabric.  *Use your press cloth here! If iron the wrong side of fusible it will melt to your iron. (trust me, I have done this- it is no fun to remove!)
 After all pieces are fused, cut to size.  A self-healing mat, roto cutter and quilters ruler will make quick work of this step but are not needed.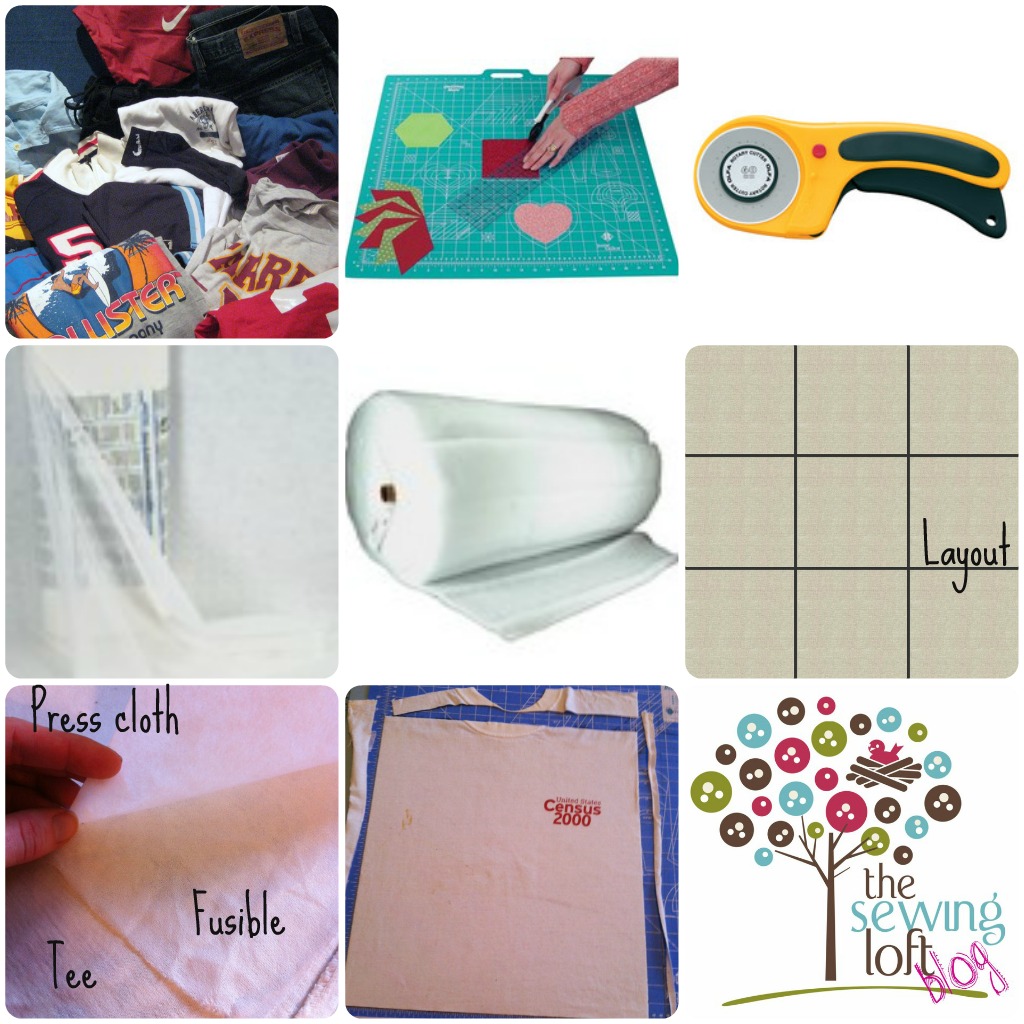 Let's get the prep work done and next week we will start stitching!