I am thrilled to kick off the Creative Chops series with my Leader Board quilt pattern.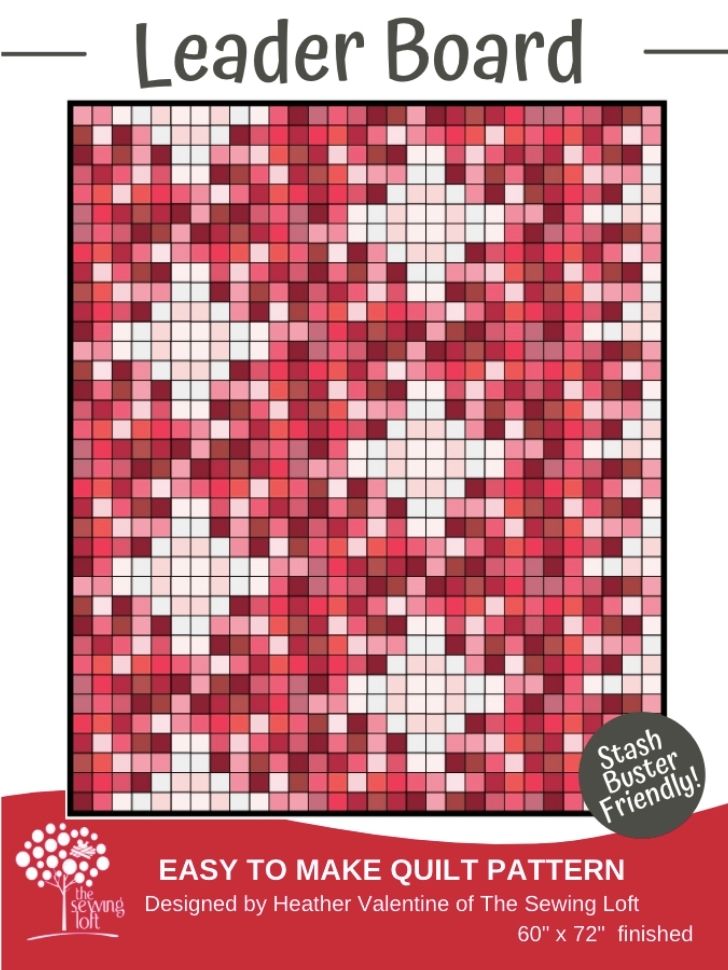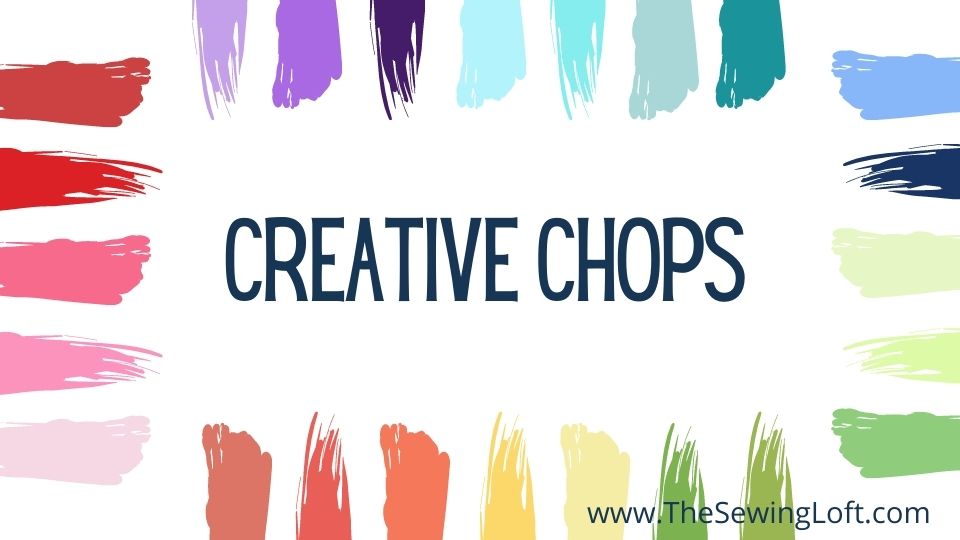 As mentioned in the Creative Chops article, the series will run in rainbow order and red is first on the list. That means, grab your pinks, blush-colored prints, reds, burgundy, and wines because we are about to slice and dice them to create something fun!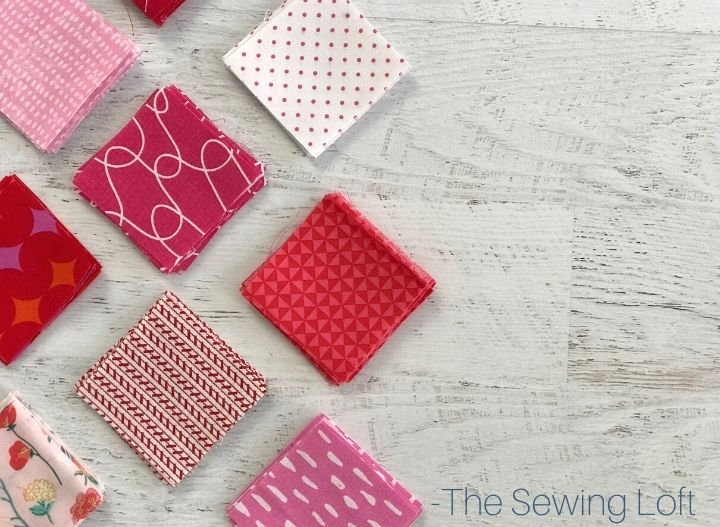 Leader Board Quilt Details
Made with 12″ finished blocks
30 blocks
Finishes 60″ x 72″
Material & Supply List:
1 3/4 yards of assorted tones of dark shades*
2 yards of assorted tones of medium shades*
1 1/4 yards of assorted tones of light shades*
1/2 yard of gray fabric
3 1/2 yards of backing fabric
1/2 yard binding fabric
*Assorted prints of tonal yardage varies by color but I used all scraps. See pattern for details.
The Leader Board quilt pattern features a patchwork construction in tonal shades of red but don't stop there. I'm confident it will look amazing made with multi-colored scraps. Learned techniques include chain stitching, matching your seams, and remembering to keep pressing seam allowance as indicated.
The Pattern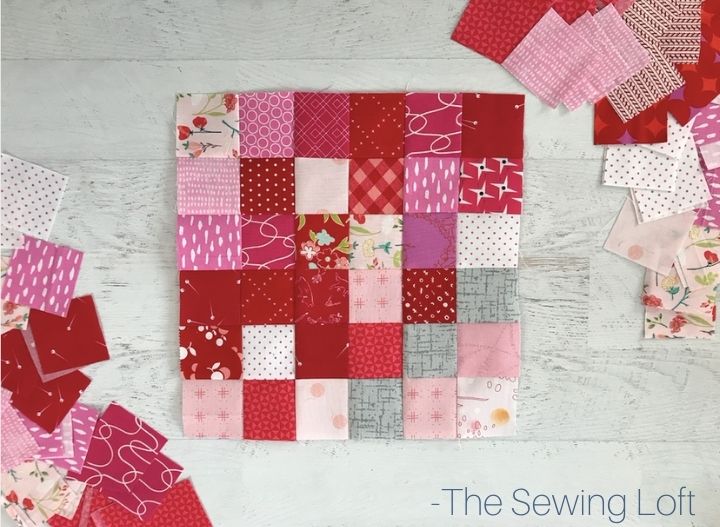 You may not think that a simple patchwork is fancy but when group together, it makes a powerful impact! Interior colored patches are strategically placed so that they create a secondary pattern when grouped together. Just one rotated twist and this simple block can be transformed to create a completely different outlook.
The Leader Board quilt pattern is available for free until March 7th, 2022, after that it will be available for purchase in my shop. To download, just click the above button, add the pattern to your cart and follow the prompts for check out.
After checkout, the pattern will be instantly sent to your inbox. From there you can save it on your desktop for easy finding in the future and print it out on your home computer.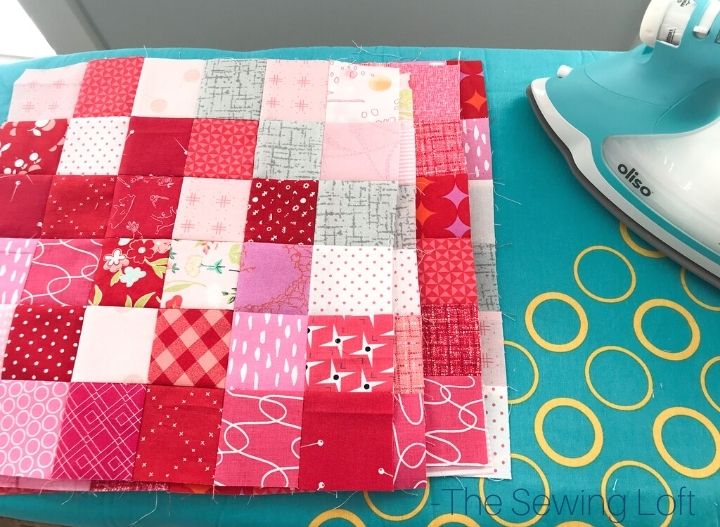 For those of you busting at the seams with leftover scraps, this quilt is perfect. Once completed, the Leader Board quilt will use almost 6 full yards of assorted red prints.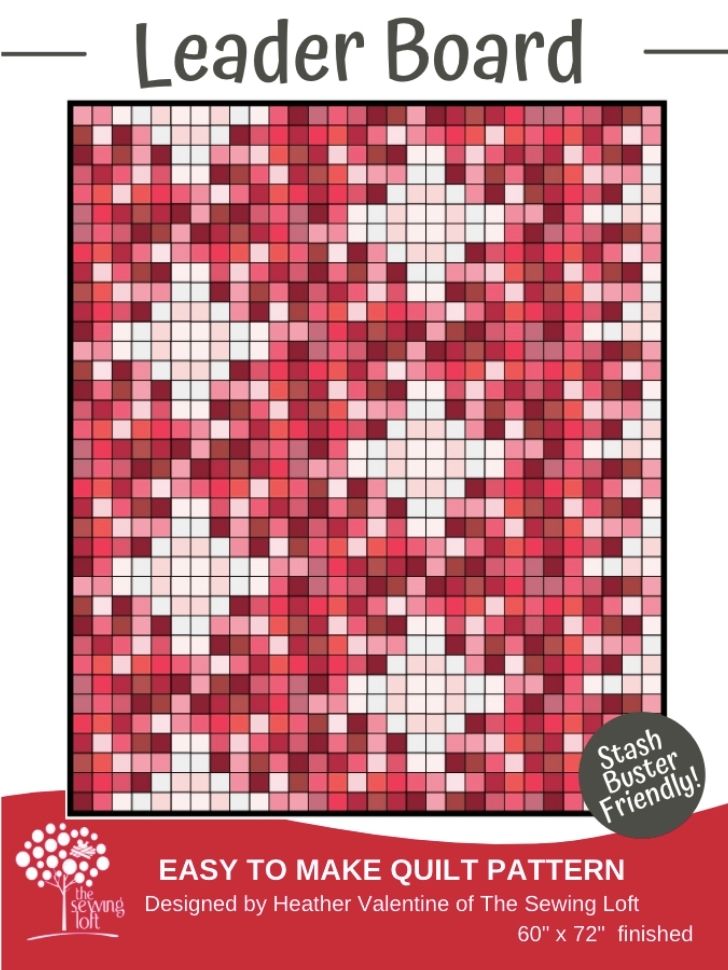 So, if your stash looks anything like mine, I encourage you to join the fun and stitch with me. I'll be sharing my progress on Instagram and in my Scrap Happy Community here all month long.