This winter season has me dreaming of summer and I'm crazy mad about these lobster prints from Riley Blake. So, when the team asked if I would create something fun with the fabric and be part of the Knit Love tour, I was all in!
Something about this print screams summertime to me. It reminds me of walks on the beach with the kids, looking for shells, campfire nights and S'mores. (okay, cocktails… but the kids have S'mores, I promise!)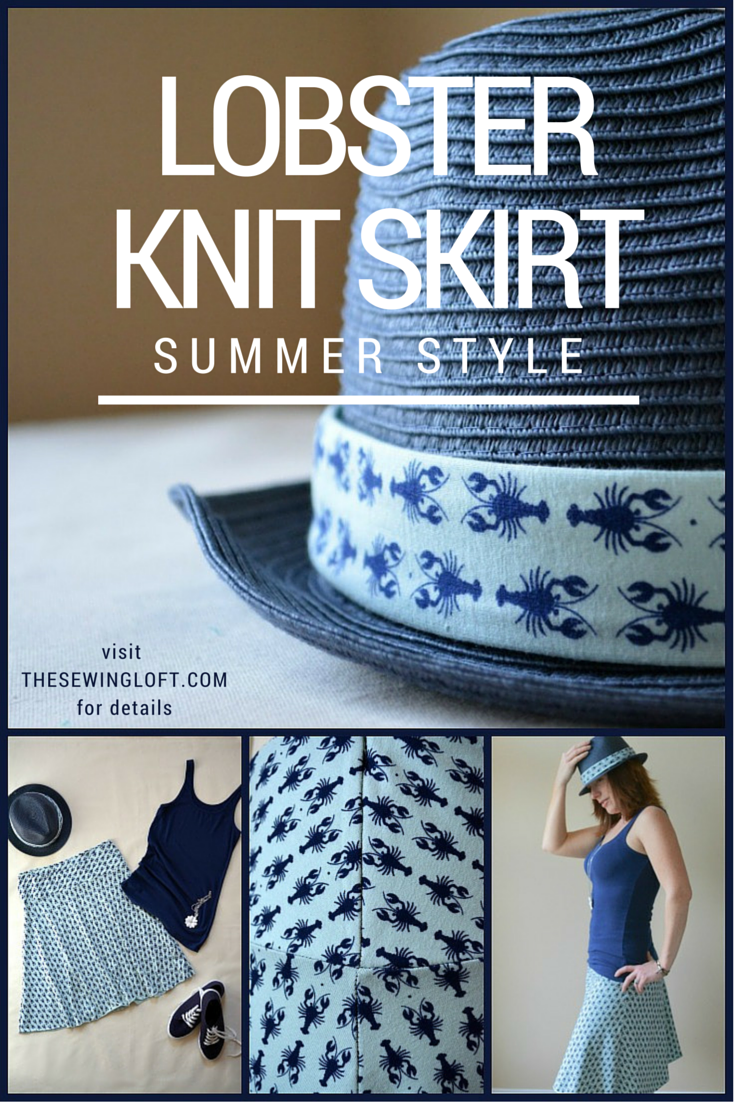 One of my favorite things to wear in the summer is knit skirts. The ease of just slipping one on with your favorite tee or tank says easy dressing in my book.
To complete my outfit, I picked up a few extras but the fedora is my personal favorite! It comes with a white and navy printed band that just would not do for me. So, I switched it out.
Want to customize your own? Here's how:
Determine the finished height of your fabric band; add 1″ for seam allowance. Measure around the base of your hat. Add 1″ for overlapping seam allowance. Cut pattern piece to size determined above.
You can serge each long side to clean finish if you like but I just folded and press the seam allowance to wrong side of fabric. Over lap the ends and stitch in place to create a loop. 
Slide over hat and stitch or hot glue in place. Create another small band and wrap around the band to cover the stitch line. Glue or stitch in place.
I love it!
Keep your eyes peeled, the skirt how to and pattern will be coming later next month when we kick things into high gear for easy summer dressing. It's gonna be busy!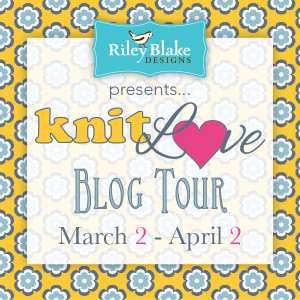 Be sure to check out what others on the Riley Blake Knit Tour are making with these yummy knits! You can see them all here.

Hello! Are you new to The Sewing Loft?

If so, I'm glad you stopped by and hope that something has inspired you to keep your needle moving!  Don't miss a single project and subscribe via email HERE! Bonus- free download with newsletter sign up.  Another great way to connect with me is via Facebook, Pinterest, Google+ or Follow along with Bloglovin.  I'm looking forward to getting to know you and creating together!