Decorating in the studio can sometimes be a challenge. With open shelves and books all over the place, decorating can be a challenge. So, allow me to introduce the mannequin bookends. Not only are these bookends super easy to make but they can double as door stops.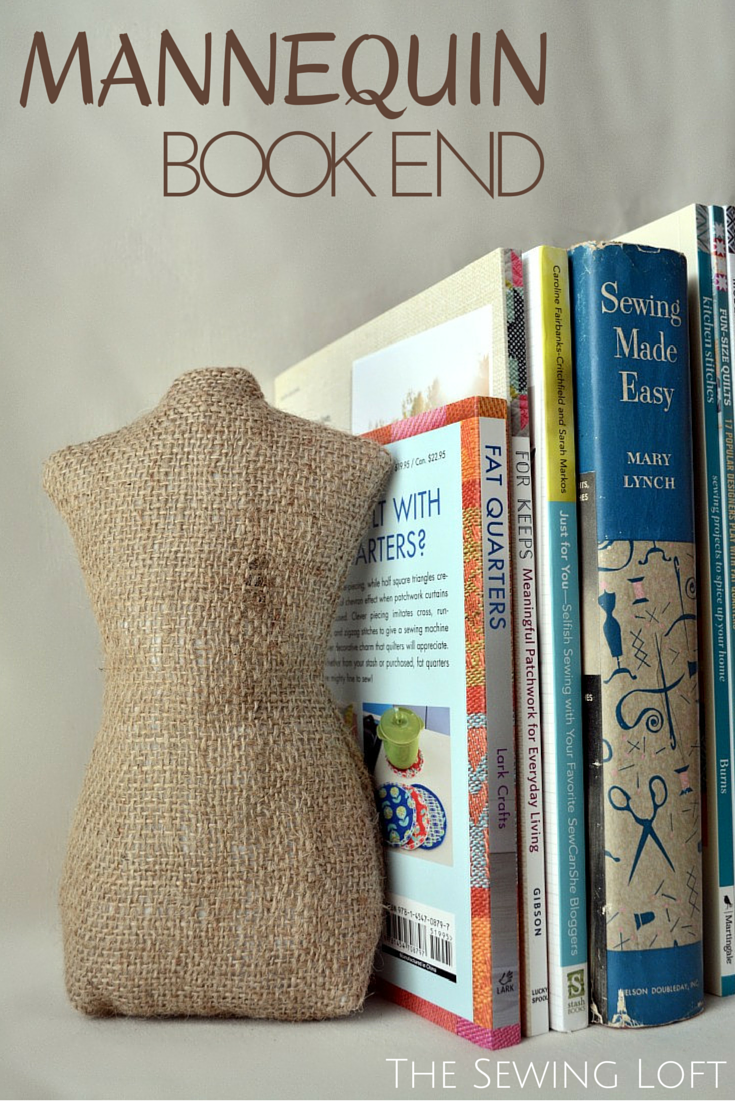 Mannequin Bookends DIY
This project is for all levels.
Skill Level- 1 Button
Supplies:
fat quarter for fabric*
sand
basic sewing essentials
*Since burlap has a loose weave, I lined each pattern piece to prevent the filling from falling out.
Basic Instructions:
Print, pin, and cut fabric to pattern. Pin the right sides together and stitch all around with a 3/8″ seam allowance; leaving an opening for turning.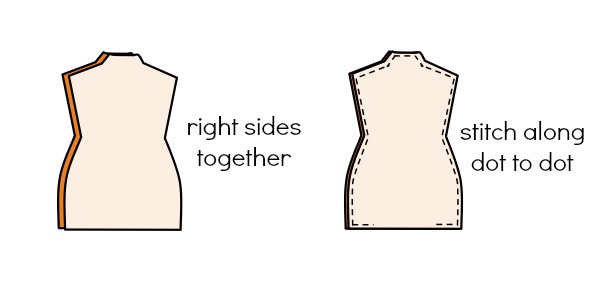 To form the corners, fold the side seam to match the seam along the bottom. This will form a triangle. Draw a line 1″ from the point of the corner and straight stitch. Clip excess fabric and repeat on the other corners.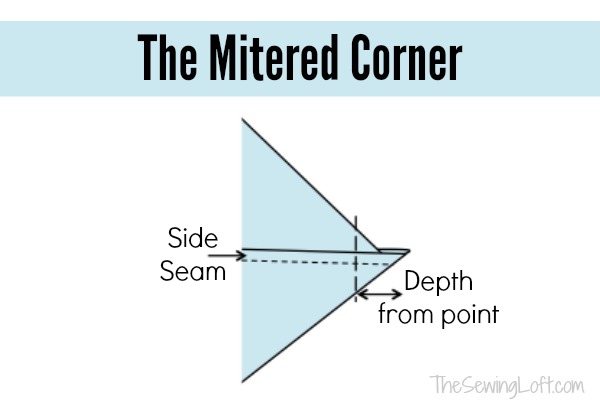 Fill with your stuffing of choice. I used a funnel and loaded mine up with reptile sand for weight. Slip stitch or ladder stitch the opening closed and place it next to your favorite books!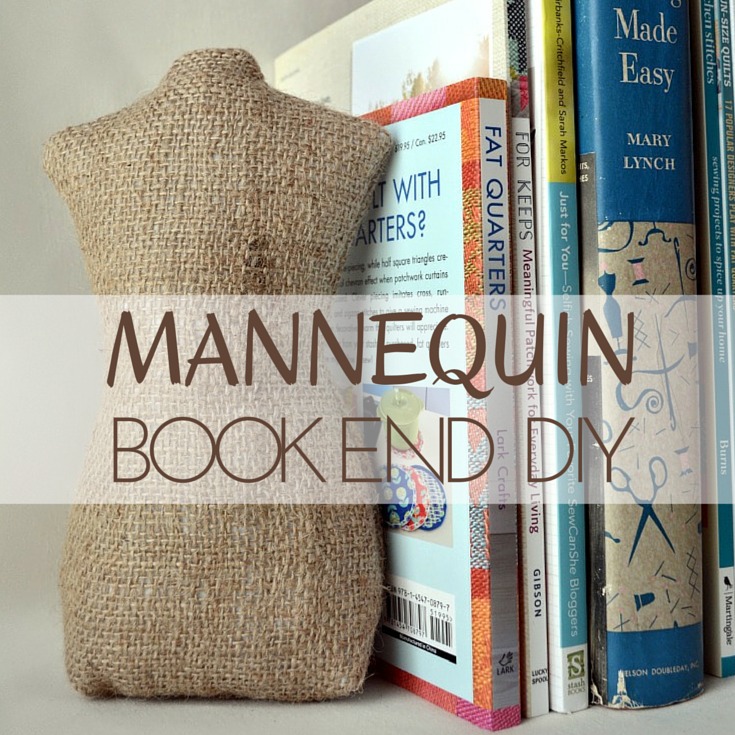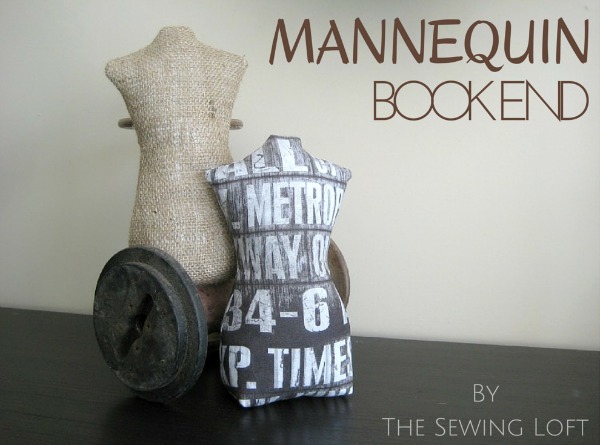 Click below to download the free mannequin pattern template today.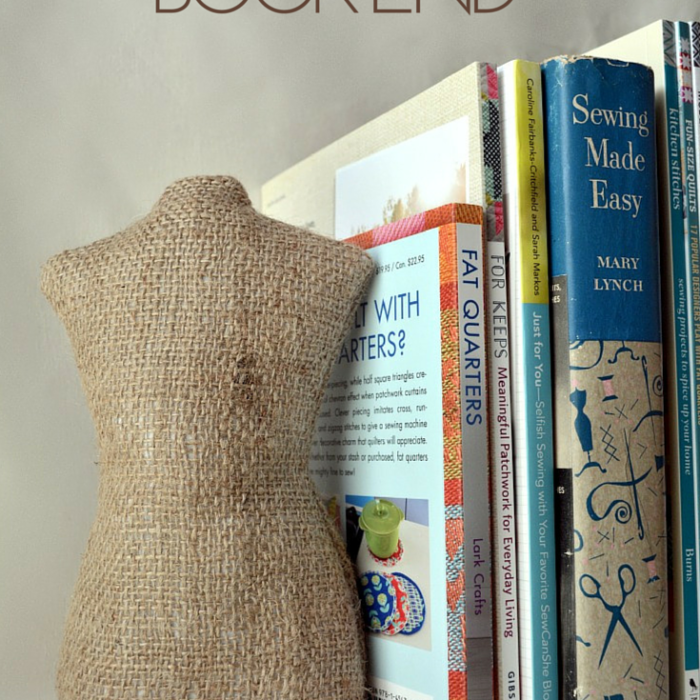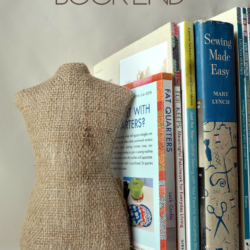 Mini Mannequin Template
Download the free pattern template and make this project today.
ps- this mini mannequin also makes the perfect doorstop. So, don't let slamming doors drive you bonkers when the windows are open!